Jennifer Lawrence tuvo su primer bebé, según informes: Aquí están sus puntos de vista sobre la maternidad
Según los informes, Lawrence dio a luz a su primer hijo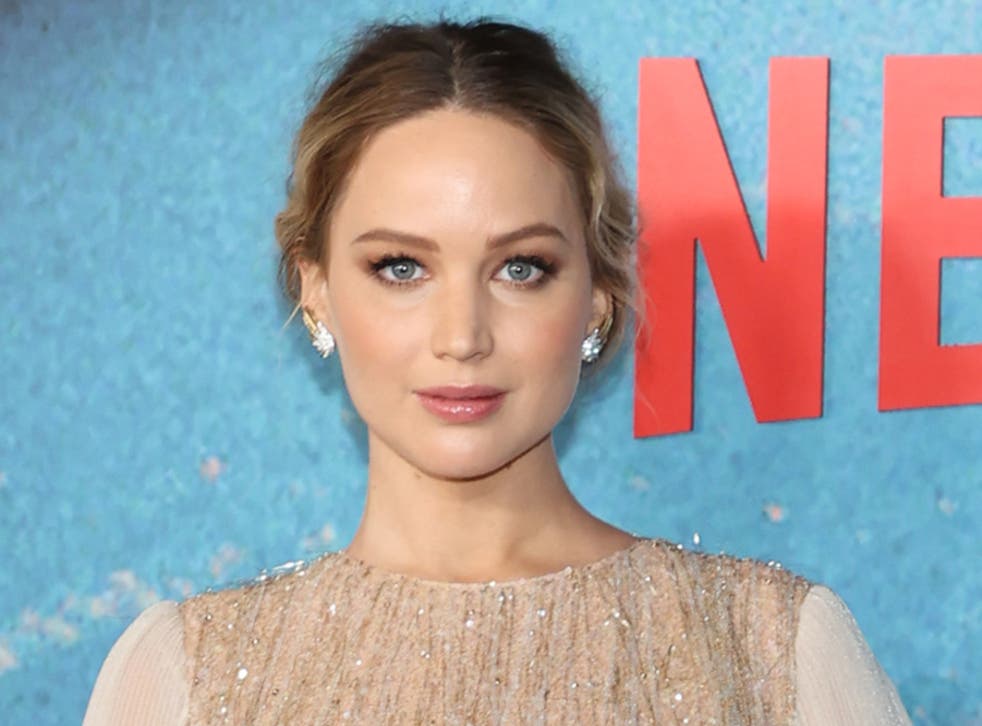 Read in English
Jennifer Lawrence se convirtió en madre, según los informes.
Lawrence, de 31 años, anunció de forma pública el pasado mes de septiembre que ella y su marido, Cooke Maroney, esperaban a su primer hijo y, según TMZ, dio a luz en Los Ángeles.
Si bien aún se desconoce el sexo del bebé y la fecha exacta de su nacimiento, esto es todo lo que la actriz ha dicho sobre la maternidad.
Cuando tenía poco más de 20 años, la estrella de Silver Lining's Playbook esperaba convertirse en madre algún día. En una entrevista de 2012 con The Daily Beast, incluso dijo que se sentía destinada a ello. Sin embargo, con su franqueza característica, Lawrence pasó a documentar los altibajos y la presión de las expectativas en torno a tener un hijo. Después de su embarazo, su preocupación se transformó en temores sobre la privacidad y su familia.
"Es tan extraño que una chica de 22 años lo diga", explicó en 2012. "Siento que la razón por la que me pusieron en esta Tierra es para ser madre, por eso es divertido para mí terminar con una carrera tan abrumadora".
Sin embargo, a medida que su carrera continuaba, los intereses de la estrella de The Hunger Games en tener un hijo no eran tan fuertes. Durante una entrevista con E! News en 2017, le preguntaron a Lawrence si sentía las ansias por ser madre a medida que envejecía.
"En absoluto", respondió en ese momento. "En realidad, cada vez son menos a medida que envejezco, lo que empieza a preocuparme. ¡No creo que así es como se supone que funcione!".
"Cuando tenía 21 o 22 años, pensaba: 'No puedo esperar para ser madre'", explicó. Luego mostró una cara de asombro en su rostro para expresar cómo se sentía ahora, a la edad de 27 años, acerca de la idea.
Pero claramente, los pensamientos de Lawrence sobre el tema cambiaron una vez más.
En declaraciones a Vanity Fair en noviembre pasado, Lawrence señaló que, si bien está emocionada y agradecida por este próximo capítulo de su vida, quiere mantener a su familia fuera de los reflectores.
"Si estuviera en una cena y alguien dijera: 'Oh, Dios mío, estás esperando un bebé', no diría: 'Dios, no puedo hablar de eso. ¡Aléjate de mí, psicópata!'", explicó. "Pero cada instinto en mi cuerpo quiere proteger su privacidad [de los miembros de mi familia] por el resto de sus vidas, tanto como pueda".
"No quiero que nadie se sienta bienvenido a su existencia", agregó. "Y siento que eso comienza con no incluirlos en esta parte de mi trabajo".
Register for free to continue reading
Registration is a free and easy way to support our truly independent journalism
By registering, you will also enjoy limited access to Premium articles, exclusive newsletters, commenting, and virtual events with our leading journalists
Already have an account? sign in
Register for free to continue reading
Registration is a free and easy way to support our truly independent journalism
By registering, you will also enjoy limited access to Premium articles, exclusive newsletters, commenting, and virtual events with our leading journalists
Already have an account? sign in