Viruela del mono: Advierten de "impacto enorme" en servicios de salud sexual por autoaislamiento del personal
Las clínicas "ya estaban bajo una presión significativa", declaró un consultor de salud sexual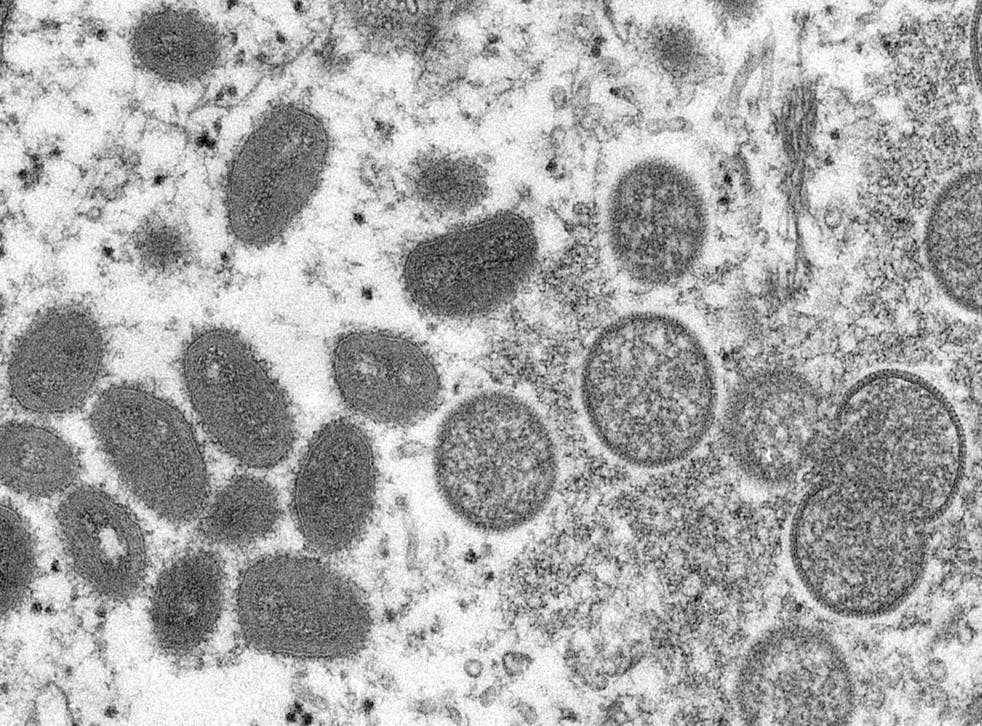 Read in English
Un brote de viruela del mono en el Reino Unido podría tener un "impacto enorme" en los servicios de salud sexual, advirtieron los médicos.
Hay al menos 20 casos confirmados de viruela del mono en el Reino Unido, de los 100 casos confirmados y sospechosos en Europa, según la OMS (Organización Mundial de la Salud).
El personal de la clínica, sobrecargado de trabajo, tiene que autoaislarse si entra en contacto con alguien infectado con la enfermedad contagiosa.
Le piden a los pacientes con síntomas que los llamen en lugar de buscar ayuda en persona, para limitar la propagación del virus.
La Dra. Claire Dewsnap, consultora en medicina genitourinaria y presidenta de la Asociación Británica para la Salud Sexual y el VIH, le comentó a la BBC que las clínicas de salud sexual "ya estaban bajo una presión significativa" sin tener en cuenta las consecuencias de que el personal tuviera que aislarse.
"Ya ponen a tope a la fuerza laboral y tendrá un impacto enorme si el personal tiene que aislarse si está en contacto cercano con alguien infectado [con viruela del mono]", aseveró la Dra. Dewsnap.
"Me preocupa el impacto potencial en el acceso a la salud sexual en general", agregó.
Al menos 12 de los 20 casos en el Reino Unido se han encontrado en Londres.
La BBC había informado: "En Londres, donde se han detectado la mayoría de los 20 casos identificados en el Reino Unido, las clínicas de salud sexual han impedido por completo que la gente entre".
Pero The Independent entiende que solo a las personas con síntomas de viruela del mono se les desaconseja asistir a las clínicas sin cita previa.
La clínica 56 Dean Street de Soho, especializada en servicios para clientes LGBT, además de tratar a heterosexuales, dice en su sitio web: "Por favor, no ingrese a nuestras clínicas con síntomas de viruela del mono; llámenos para que podamos evaluarlo primero antes de asistir".
La clínica del centro de Londres le dijo a The Independent que las citas sin cita previa se han limitado a casos de emergencia desde hace poco más de dos años, pero no debido al brote de viruela del mono.
Las visitas sin cita previa en 56 Dean Street se han limitado a víctimas de agresión sexual o a quienes necesitan anticoncepción de emergencia, debido a la pandemia de covid, informó un miembro del personal.
La Clínica Rosehill, en Sutton, al sur de Londres, también ha estipulado que las personas que muestren síntomas de viruela del mono, o que hayan estado expuestas al virus, deben quedarse en casa.
El sitio web de la clínica dice: "Por favor, no asista a la clínica si tiene fiebre y sarpullido o ha tenido contacto con cualquier persona que se sepa que tiene una infección de viruela del mono".
La viruela del mono se puede propagar cuando alguien está en contacto cercano con una persona infectada. El virus puede ingresar al cuerpo a través de la piel lesionada, los ojos, la nariz o la boca. También se puede transmitir por contacto de piel a piel durante las relaciones sexuales.
La mayoría de los casos del Reino Unido se detectaron en hombres homosexuales y bisexuales, lo que llevó a la UKHSA (Agencia de Seguridad Sanitaria del Reino Unido) a aconsejar a los hombres homosexuales y bisexuales que estén al tanto de cualquier erupción o lesión inusual.
La mayoría de los casos han sido leves, pero la enfermedad puede tener consecuencias más graves en niños pequeños, mujeres embarazadas y personas con sistemas inmunitarios debilitados.
El viernes, el secretario de salud, Sajid Javid, informó que el Reino Unido almacenaba dosis de vacuna contra la viruela para ayudar a proteger a algunos grupos contra el virus, ya que los virus de la viruela y la viruela del mono son similares.
Register for free to continue reading
Registration is a free and easy way to support our truly independent journalism
By registering, you will also enjoy limited access to Premium articles, exclusive newsletters, commenting, and virtual events with our leading journalists
Already have an account? sign in
Register for free to continue reading
Registration is a free and easy way to support our truly independent journalism
By registering, you will also enjoy limited access to Premium articles, exclusive newsletters, commenting, and virtual events with our leading journalists
Already have an account? sign in