Elon Musk dice que "está bien" que los empleados de Twitter renuncien cuando él tome el control
La noticia se produce cuando los reportes indican que Musk podría hacer privada a Twitter solo por unos años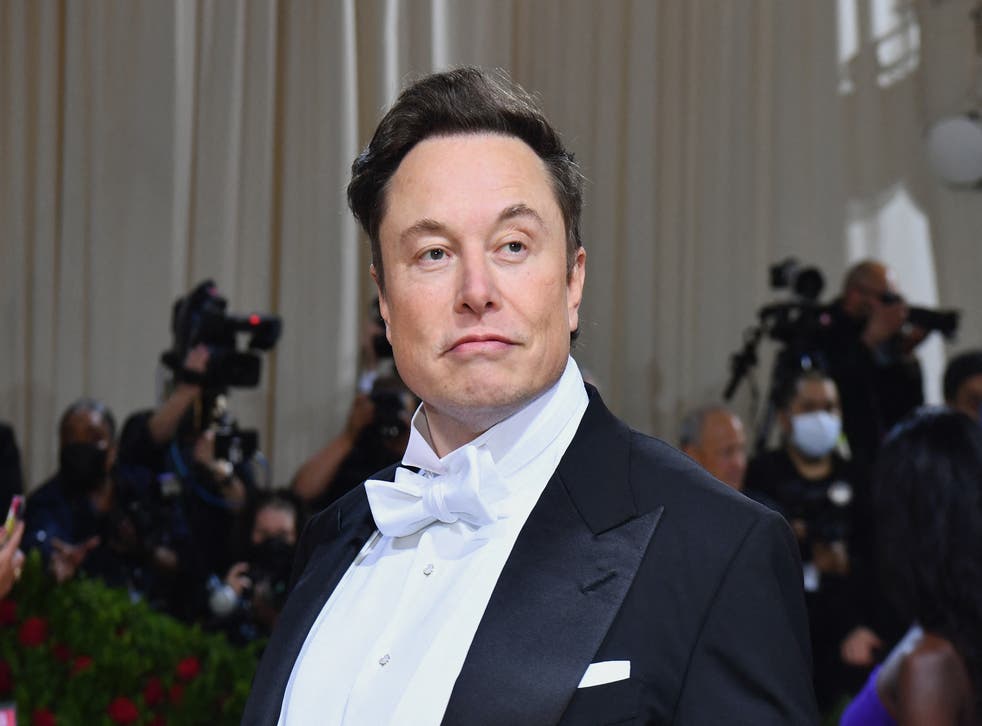 Read in English
Musk compró Twitter por US$44 mil millones la semana pasada, después de una serie de eventos confusos que lo convirtieron en el mayor accionista de la compañía y futuro miembro de la junta directiva, antes de renunciar a su puesto en la junta y ofrecer la compra de la compañía en su totalidad.
"Es un país libre", comentó Musk a los periodistas en la Met Gala del lunes.
"Ciertamente, si alguien no se siente cómodo con eso, por su propia voluntad se irá a otro lugar. No pasa nada", añadió.
Musk ya ha criticado públicamente a los empleados de Twitter, incluida la directora jurídica Vijaya Gadde, a pesar de que una cláusula del acuerdo le prohíbe "menospreciar" a la empresa o a sus representantes.
Un artículo de Politico afirmaba que Gadde, que se ha ocupado de asuntos delicados en Twitter, como el acoso y el discurso perjudicial, lloró durante una reunión sobre cómo podría cambiar la empresa bajo la propiedad de Musk.
Ni Gadde ni Musk han respondido a las peticiones de The Independent. Twitter se negó a hacer comentarios a The Independent o a definir cuáles de sus empleados cuentan como sus "representantes".
Musk también dijo que quería aumentar el número de personas que utilizan Twitter.
"Ahora mismo es una especie de nicho. Quiero que un porcentaje mucho mayor del país esté en él, participando en el diálogo", dijo Musk, añadiendo que debería ser "tan ampliamente inclusivo como sea posible, donde lo ideal sería que la mayor parte de América esté en él y hablando".
Aunque la compra de Twitter por parte de Musk convertiría a la empresa en privada, no está claro cuánto tiempo duraría.
Según el Wall Street Journal, el multimillonario ha dicho que planea realizar una oferta pública inicial de Twitter en tan solo tres años después de comprarla, con el fin de ayudar a obtener fondos para su compra.
Las empresas de capital privado suelen tomar empresas privadas con el objetivo de realizar cambios antes de volver a sacarlas a bolsa, por lo que el plan de Musk podría ayudar a garantizar a los inversores las futuras operaciones y la rentabilidad de Twitter, aunque Musk no ha especificado sus planes.
Musk habría sugerido que los sitios web paguen a Twitter por insertar tweets para aumentar los ingresos del servicio de redes sociales, aunque los informes de la reunión dicen que el jefe de Tesla y SpaceX no "dio muchos detalles".
Register for free to continue reading
Registration is a free and easy way to support our truly independent journalism
By registering, you will also enjoy limited access to Premium articles, exclusive newsletters, commenting, and virtual events with our leading journalists
Already have an account? sign in
Register for free to continue reading
Registration is a free and easy way to support our truly independent journalism
By registering, you will also enjoy limited access to Premium articles, exclusive newsletters, commenting, and virtual events with our leading journalists
Already have an account? sign in