CVS y Walmart están racionando Plan B en respuesta a la decisión de Roe, según los informes
Un portavoz de CVS le dijo a 'The Wall Street Journal' que los clientes, temporalmente, solo podían comprar una cantidad restringida de píldoras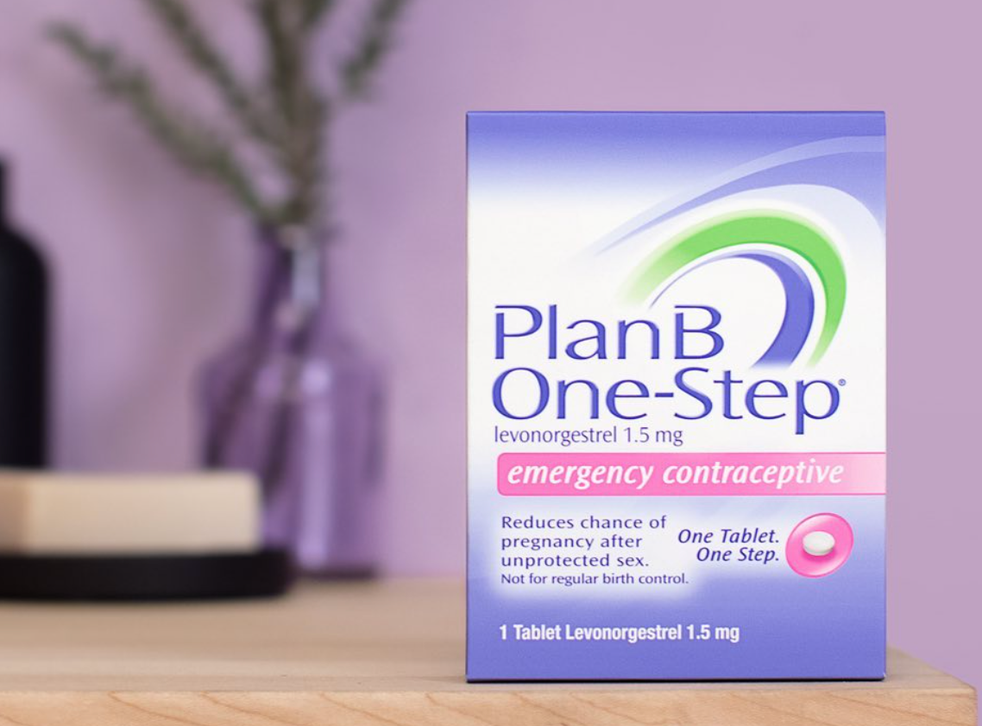 Read in English
Según se informa, las principales cadenas de tiendas como CVS y Walmart están limitando la cantidad de anticonceptivos de emergencia que un cliente puede comprar, apenas unos días después de que la Corte Suprema de Estados Unidos anuló el fallo histórico que protegía el acceso al aborto a nivel federal.
El lunes, The Wall Street Journal informó que minoristas como CVS y Walmart estaban reduciendo la cantidad de píldoras Plan B que un cliente podía comprar. Señalan que CVS permitía a los clientes comprar hasta tres de las píldoras, mientras que el límite de Walmart era de "cuatro o seis".
Un portavoz de CVS le dijo a The Journal que estos límites eran temporales y que el racionamiento no se debió a que las tiendas se quedaron sin Plan B.
Plan B, el nombre abreviado de Plan B One Step, es una tableta anticonceptiva de emergencia de venta libre. La píldora, que coloquialmente se conoce como la "píldora del día después", es más eficaz cuando se toma menos de 72 horas después de haber tenido relaciones sexuales sin protección o de que falló el control de natalidad y puede prevenir el embarazo. El levonorgestrel es el ingrediente principal de la píldora y funciona al interferir con el ciclo de ovulación de una persona.
Desde que Roe fue anulada el viernes, muchas personas que pueden quedar embarazadas han expresado su interés en almacenar la píldora. Sarah McKenna, una consejera espiritual y lectora de cartas del tarot de 21 años en Saylorsburg, Pensilvania, le dijo a The New York Times esta semana que fue a Amazon a comprar píldoras "no solo para mí sino para quienes las necesitan, porque la gente va a comprarlas y revenderlas por un precio de locura".
"Tengo amigos y familiares que no siempre pueden pagar esas cosas y quería tener un poco más para asegurarme de que las personas que lo necesitan puedan tenerlo. Incluso si tengo que enviarlo a alguien a quien no conozca", dijo para el medio.
Los expertos han estado desaconsejando el almacenamiento de las píldoras de Plan B, ya que esto limita el acceso para quienes las necesitan de inmediato y aumenta la posibilidad de que las dosis no se usen y caduquen en los botiquines.
Melissa Sörgel, farmacéutica licenciada en OTC Beratung en Alemania, le dijo a Insider el año pasado que Plan B tiene "una fecha de vencimiento de aproximadamente cuatro años" y que, si bien no es "completamente ineficaz después de la fecha de vencimiento", "es posible que ya no sea completamente eficaz", por lo que es "aconsejable no consumir una píldora caducada para evitar el riesgo de un embarazo".
Los representantes de Walmart, CVS y Plan B One Step no respondieron de inmediato a la solicitud de comentarios por parte de The Independent.
Register for free to continue reading
Registration is a free and easy way to support our truly independent journalism
By registering, you will also enjoy limited access to Premium articles, exclusive newsletters, commenting, and virtual events with our leading journalists
Already have an account? sign in
Register for free to continue reading
Registration is a free and easy way to support our truly independent journalism
By registering, you will also enjoy limited access to Premium articles, exclusive newsletters, commenting, and virtual events with our leading journalists
Already have an account? sign in