Javier Bardem y Penélope Cruz deberían dejar de interpretar papeles latinos
Bardem fue nominado al Oscar por interpretar al cubano Desi Arnaz en Being the Ricardos, y Cruz ha interpretado a varios personajes latinos durante su carrera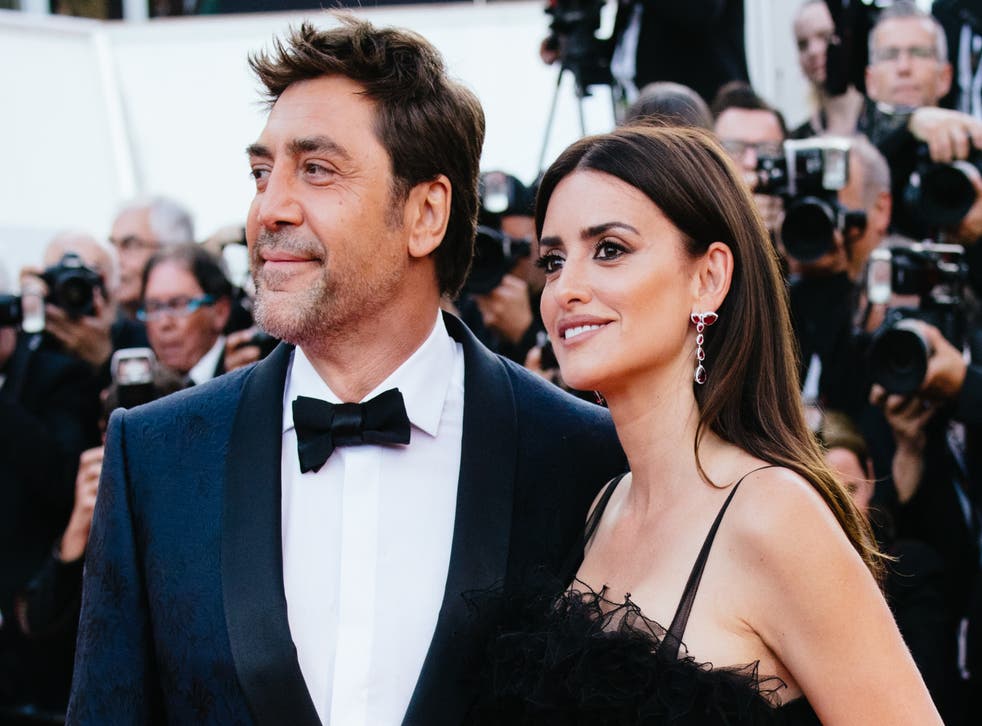 Read in English
Los actores españoles Penélope Cruz y Javier Bardem, quienes están casados, recibieron nominaciones al Oscar por Mejor Actriz y Mejor Actor, respectivamente, y la distinción ha provocado que muchos actores latinos se sientan menospreciados. La pareja europea a menudo acepta papeles latinos que muchos creen que deberían ser interpretados por actores latinos. Cruz fue nominada por la película española Parallel Mothers y Bardem fue nominado por interpretar al cubano Desi Arnaz en Being the Ricardos.
La elección de Bardem para el papel fue ampliamente criticada: muchos sintieron que Arnaz debió sido interpretado por un actor latino, idealmente cubano. Bardem respondió: "Todos deberíamos comenzar a no permitir que alguien interprete a Hamlet a menos que haya nacido en Dinamarca". Pero me parece bastante claro que comparar a los daneses con los latinos es una falsa equivalencia ignorante.
Durante una conferencia de prensa posterior a su nominación al Oscar, el actor español habló sobre cómo se siente al ser elegido para interpretar personajes latinos. Su rabieta estuvo repleta de comentarios que, a mi modo de ver, fueron simplemente neocoloniales. "Hablemos de las minorías españolas. ¿Cuántos personajes españoles hay en el cine internacional? Ninguno. Hay personajes latinoamericanos. Sé de lo que hablo cuando hablo de minorías. Y necesitamos apoyar a las minorías, pero también tenemos que apoyar a aquellos de nosotros que pertenecemos a una minoría, y nos enfrentamos al reto de representar a alguien de otra minoría", declaró Bardem.
El actor agregó que nunca le han ofrecido un papel español. Tal vez olvidó que él y su esposa interpretaron a unos españoles en Everybody Knows y Jamón, Jamón. También coprotagonizaron el éxito del " cine internacional" Vicky Cristina Barcelona, al interpretar de manera legítima a personajes españoles. Cruz fue la primera actriz española en ser nominada y ganar un Premio de la Academia cuando obtuvo el reconocimiento como Mejor Actriz de Reparto en 2008 por su actuación en Vicky Cristina Barcelona.
Los comentarios de Bardem son aún más alarmantes dado que se está poniendo en el papel de víctima. No parece entender que España colonizó la mayor parte de América Latina, lo que provocó al menos 56 millones de muertes de indígenas en toda la región. Es por eso que a los latinos les preocupa tanto el tema de la verdadera representación en el cine.
Cruz y Bardem son descendientes de españoles con herencia europea, no son parte de una minoría racial. Sin embargo, me parece que Bardem está usando una lógica falsa para afirmar que los españoles son parte de una minoría para justificar por qué él y Cruz siguen interpretando papeles que muchos consideran más adecuados para los actores latinos. Los actores españoles nunca pueden captar completamente la experiencia latina ni representarla adecuadamente en la pantalla como lo haría un actor de la nacionalidad del personaje. Sin embargo, Bardem y Cruz a menudo son elegidos para interpretar "personajes latinoamericanos". Cruz interpretó a una psicóloga colombiana en 355 y tuvo papeles de latina en Wasp Network y Loving Escobar.
Del mismo modo, Being the Ricardos no representa la primera vez que Bardem interpreta un papel que pudo ser interpretado por un actor latino marginado. Anteriormente interpretó al poeta cubano Reinaldo Arenas en Before Night Falls y al narcotraficante colombiano Pablo Escobar en Loving Escobar. Se cree que su personaje en Skyfall, Raoul Silva, es brasileño. En The Roads Not Taken, Bardem interpreta a un mexicano y su hija es interpretada por Elle Fanning, otra actriz que ha interpretado personajes marginados a pesar de ser blanca.
Cruz y Bardem no son los únicos españoles que aceptan papeles latinos: Antonio Banderas, por ejemplo, es igualmente conocido por interpretar personajes latinos en éxitos de taquilla de Hollywood. Es una pena, porque estos poderosos actores españoles de Hollywood podrían ser parte de un cambio de paradigma si alientan a los actores latinos a aceptar papeles latinos y si imploran a los guionistas que creen papeles para personajes españoles. Sin embargo, eso no es lo que han hecho.
Si bien tales elecciones de elenco a menudo son criticadas, los comentarios recientes de Bardem parecen intentar justificar a los actores españoles que interpretan papeles latinos. Para mí, eso parece contribuir con una agenda neocolonial. Los actores europeos nunca pueden representar a la gente latina; en cambio, representan a sus antepasados que nos mataron.
Register for free to continue reading
Registration is a free and easy way to support our truly independent journalism
By registering, you will also enjoy limited access to Premium articles, exclusive newsletters, commenting, and virtual events with our leading journalists
Already have an account? sign in
Register for free to continue reading
Registration is a free and easy way to support our truly independent journalism
By registering, you will also enjoy limited access to Premium articles, exclusive newsletters, commenting, and virtual events with our leading journalists
Already have an account? sign in