Desapareció el periodista británico Dom Phillips en el Amazonas
El periodista ha brindado una amplia cobertura sobre la amenaza del cambio climático en las comunidades indígenas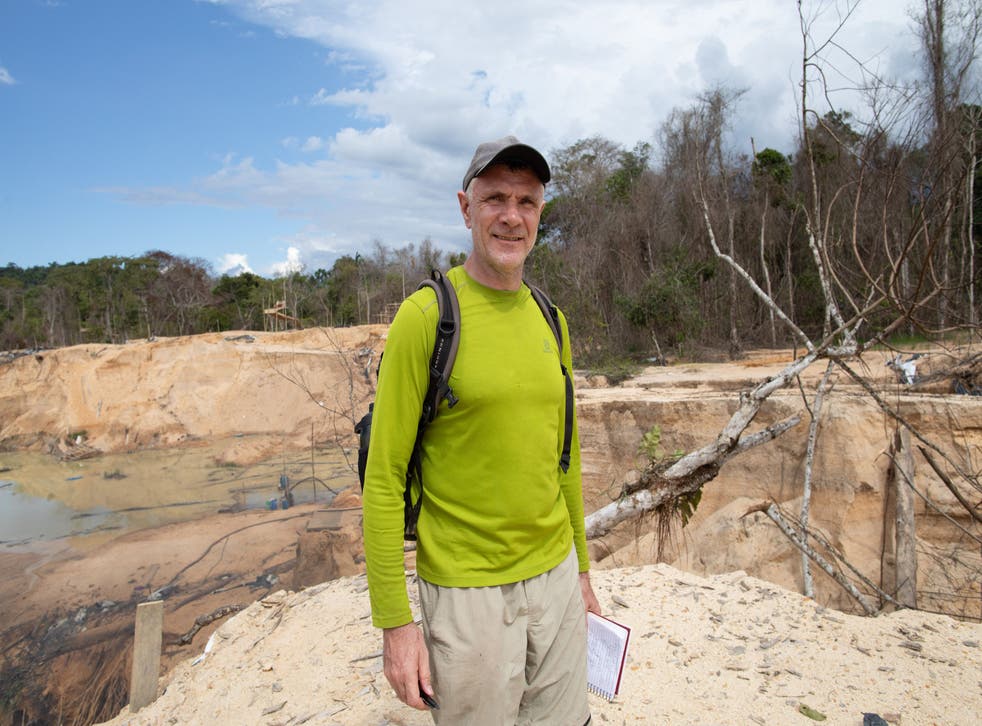 Read in English
Desapareció un periodista británico y veterano corresponsal internacional en una parte remota del Amazonas, dijo una asociación indígena local.
Dom Phillips, un antiguo colaborador de The Guardian, y Bruno Araujo Pereira, un experto indígena brasileño, fueron vistos por última vez a las 7 am, hora local, del domingo en la comunidad de Sao Rafael, según la asociación Unijava.
Pereira era asesor de la asociación y había estado viajando con Phillips, quien estaba trabajando en un libro sobre el medio ambiente.
El dúo iba de regreso en bote desde la tierra indígena Vale do Javari y se dirigía a la ciudad de Atalaia do Norte, a una hora de distancia.
Después de que no lograron llegar, se desplegó un grupo de búsqueda alrededor de las 2 pm.
El área, que alberga uno de los territorios indígenas más grandes de Brasil, ha estado marcada por violentos conflictos entre pescadores, cazadores furtivos y agentes del gobierno.
Un portavoz de The Guardian dijo: "The Guardian está muy preocupado y busca urgentemente información sobre el paradero y el estado de Phillips. Estamos en contacto con la embajada británica en Brasil y las autoridades locales y nacionales para tratar de establecer los hechos lo antes posible".
Phillips, quien también colabora regularmente con el Washington Post, el New York Times y el Financial Times, fue descrito por el periódico como un gran amante de la región amazónica, y había informado intensamente sobre la amenaza del cambio climático en sus comunidades indígenas.
El expresidente brasileño Luiz Inácio Lula da Silva expresó su preocupación por Phillips y Pereira en Twitter y dijo: "Espero que los encuentren pronto, que estén sanos y salvos".
La región ha sido testigo de repetidos tiroteos entre cazadores y pescadores y agentes de seguridad oficiales, que tienen una base permanente en la zona, conocida por albergar la población indígena aislada más grande del mundo.
En septiembre de 2019, un empleado de la agencia de asuntos indígenas fue asesinado a tiros en Tabatinga, la ciudad más grande de la región. El crimen nunca fue resuelto.
Register for free to continue reading
Registration is a free and easy way to support our truly independent journalism
By registering, you will also enjoy limited access to Premium articles, exclusive newsletters, commenting, and virtual events with our leading journalists
Already have an account? sign in
Register for free to continue reading
Registration is a free and easy way to support our truly independent journalism
By registering, you will also enjoy limited access to Premium articles, exclusive newsletters, commenting, and virtual events with our leading journalists
Already have an account? sign in