Presidente Nixon le dijo a Elvis Presley que espiara a John Lennon, afirma presentador de música Bob Harris
Harris afirma que hubo "odio a primera vista" entre los dos músicos cuando se conocieron en 1965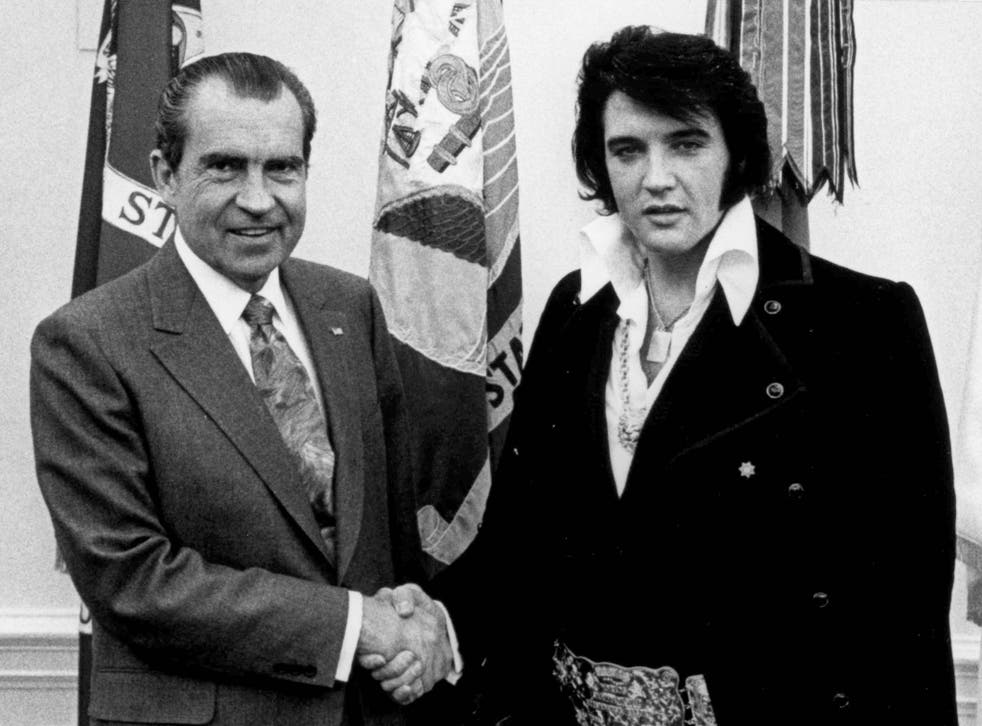 Read in English
El presidente Nixon pidió a Elvis Presley que espiara a John Lennon cuando éste vivía en Nueva York, según afirmó el presentador musical Bob Harris.
Harris -que entrevistó a Lennon en su programa de la BBC The Old Grey Whistle Test en 1975- afirmó que Nixon "odiaba" al miembro de los Beatles por sus críticas a la guerra de Vietnam.
El presentador afirmó que el expresidente estadounidense Richard Nixon había dado instrucciones a Presley para que vigilara a Lennon en Nueva York durante los años setenta.
Harris compartió sus afirmaciones durante una reciente aparición en el podcast Rockonteaurs, según The Times.
"Parecía que era casi un producto de la imaginación [de Lennon] cuando decía: 'Mi teléfono estaba intervenido, me siguen a todas partes', pero era cierto. Realmente lo hizo", comentó.
"Nixon iba a por él y por eso John estaba atrapado en Nueva York, o atrapado en Estados Unidos: sabía que, si volvía al Reino Unido, nunca volvería a entrar en Estados Unidos. No mientras Nixon estuviera en la Casa Blanca".
El hombre de 75 años continuó: "Nixon era un gran amigo de Elvis y viceversa. Nixon había [pedido] a Elvis que reuniera toda la información posible sobre John Lennon".
Harris continuó diciendo que hubo "odio a primera vista" entre Lennon y Presley cuando los dos músicos se conocieron en Los Ángeles en 1965, y añadió que su relación evolucionó hacia una rivalidad "resentida".
Leer más: Esto pensó Yoko Ono cuando John Lennon dejó a The Beatles por Plastic Ono Band
"Para John, fue un momento muy desilusionante porque le encantaban los discos de Elvis, así que descubrir que era un fanático sureño de derechas fue un gran shock", afirmó Harris.
"Igualmente, Elvis veía a Lennon como un advenedizo sabelotodo de Liverpool que le había quitado la corona. Usurpó a Elvis y estaba muy resentido".
The Independent se ha puesto en contacto con un representante de la herencia de Presley para que haga comentarios.
Register for free to continue reading
Registration is a free and easy way to support our truly independent journalism
By registering, you will also enjoy limited access to Premium articles, exclusive newsletters, commenting, and virtual events with our leading journalists
Already have an account? sign in