Por segundo año, COVID ensombrece la Navidad
Cristianos de todo el mundo celebran  su segunda Navidad bajo la sombra del COVID-19, en momentos en que numerosos servicios religiosos fueron cancelados debido al virus y aumentaban los casos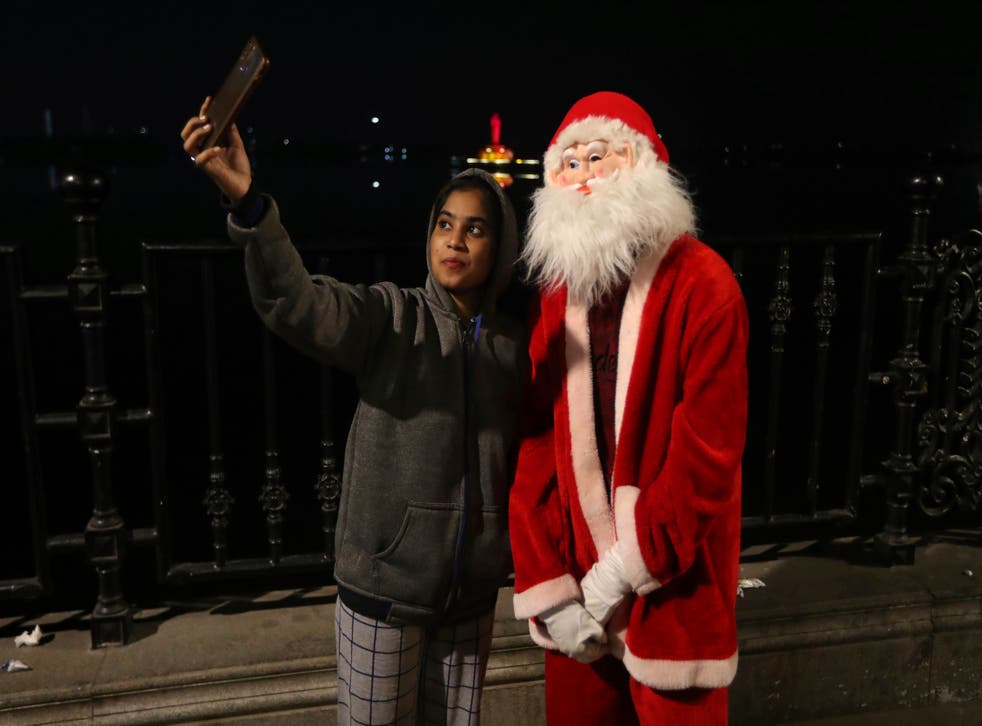 Cristianos de todo el mundo celebraron el sábado su segunda Navidad bajo la sombra del COVID-19, en momentos en que numerosos servicios religiosos fueron cancelados debido al virus y aumentaban los casos.
Mientras países en Asia imponían restricciones para tratar de frenar la propagación de la contagiosa variante ómicron, en Estados Unidos Europa y otras partes del mundo los gobiernos pedían a la población practicar sentido común, usar las mascarillas y limitar sus reuniones navideñas.
El director de la unidad de cuidados intensivos de un hospital en Marsella, Francia, informó que la mayoría de las personas con COVID-19 allí en Navidad no habían sido vacunadas, y que su personal está agotado o no puede trabajar porque tiene el virus.
"Estamos hartos de esto", expresó el doctor Julien Carvelli, director de la UCI del Hospital La Timone de Marsella.
"Tememos que pronto nos quedaremos sin espacio", añadió.
Miles de personas en toda Inglaterra recibieron su vacuna de refuerzo mientras la cifra de casos nuevos diarios ascendía a otro récord, 122.186.
La farmacia Good Health Pharmacy en el norte de Londres era una de varias que decidieron abrir en Navidad, en medio de una campaña del gobierno por dar la dosis de refuerzo a todos los adultos antes de fin de año.
En Estados Unidos, muchas iglesias cancelaron servicios religiosos o los pasaron a internet e incluso las que sí ofrecieron servicios presenciales reportaron una reducida asistencia.
En la iglesia Dormition of the Virgin Mary Church en Southampton, estado de Nueva York, la cantidad de feligreses "es una tercera parte menos que el año pasado debido a la realidad del ómicron, pero no disminuye el fervor de los presentes", aseguró el cura Alex Karloutsos.
El papa Francisco usó su mensaje navideño para rezar para que lleguen las vacunas a los países más pobres.
Mientras los países acaudalados tienen en ocasiones hasta el 90% de su población adulta inoculada, en África el índice es de 8,9%, siendo el continente menos vacunado del mundo.
"Dios, dale salud a los enfermos e inspira a todos los hombres y mujeres de buena voluntad para buscar la mejor manera de superar esta crisis sanitaria y sus repercusiones", declaró Francisco desde la loggia de la Basílicia de San Pedro.
Register for free to continue reading
Registration is a free and easy way to support our truly independent journalism
By registering, you will also enjoy limited access to Premium articles, exclusive newsletters, commenting, and virtual events with our leading journalists
Already have an account? sign in