Trump anunciará su candidatura de 2024 'tan pronto como Biden sea certificado como ganador,' según asistentes
Solamente un presidente de EE. UU. en la historia ha cumplido dos mandatos no consecutivos: Grover Cleveland, elegido por primera vez en 1884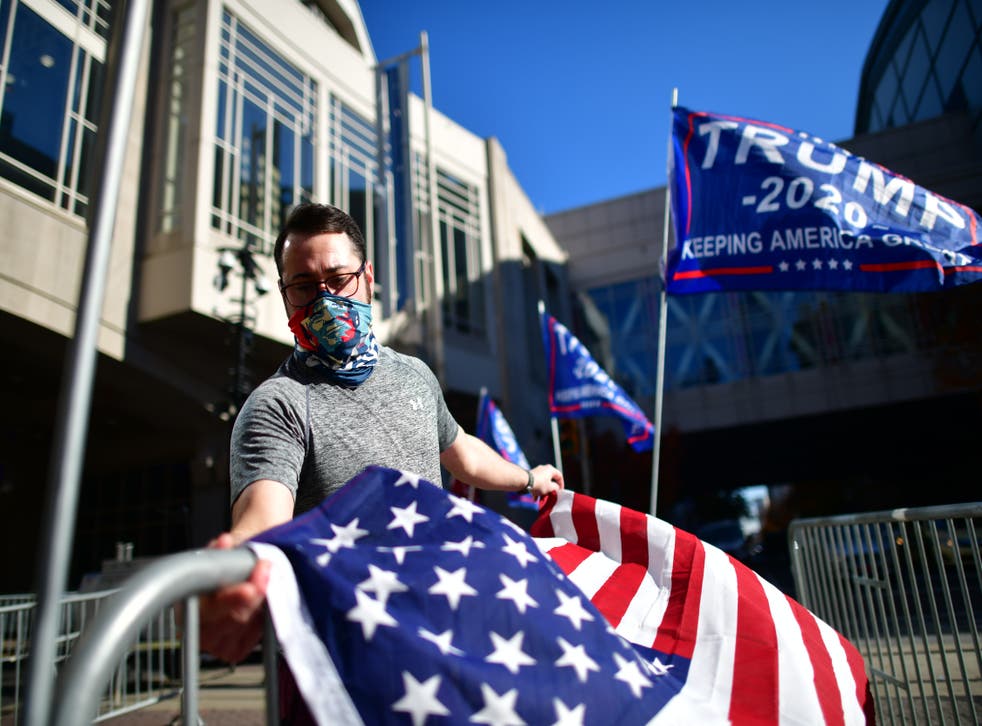 Read in English
Donald Trump les ha dicho a sus asistentes que si Joe Biden es certificado como ganador de las elecciones, podría anunciar sus planes de postularse en 2024, según The New York Times .
El presidente está escondido en la Casa Blanca y llega a la reticente conclusión de que su presidencia está llegando a su fin, informó el diario.
"Él sabe que se acabó", dijo un asesor a The New York Times .
El periódico habló con media docena de asesores y otras personas cercanas a Trump, quienes dijeron que el presidente no tiene un plan maestro para luchar contra lo inevitable, sino que espera mantener el apoyo de su base mientras considera lo que hará una vez que deje la oficina oval.
Un presidente no puede servir más de dos mandatos, pero esos mandatos no necesitan ser consecutivos.
El único presidente en la historia que ha cumplido dos mandatos no consecutivos es Grover Cleveland, el primer demócrata elegido después de la Guerra Civil, que se desempeñó como 22º y 24º presidente.
El miércoles, varios de los asesores de Trump le dijeron que sus posibilidades de cambiar el resultado de las elecciones a través de los tribunales eran extremadamente bajas.
Axios informó por primera vez el lunes que Trump, de 74 años, estaba considerando postularse nuevamente en 2024, lo que lo haría incluso mayor que Biden, de 77 años, el presidente de mayor edad jamás elegido, si asumiera el cargo.
Los republicanos ya están compitiendo por un puesto para la contienda de 2024, con Mike Pompeo, secretario de estado, haciendo una estratagema muy deliberada para mantener a los partidarios de Trump de su lado.
También se dice que John Kasich, el ex gobernador de Ohio que hizo campaña por Joe Biden, y Ted Cruz, el senador de Texas que, como Kasich, desafió a Trump por la nominación de 2016, también están en la mezcla.
Se rumorea desde hace mucho tiempo que Nikki Haley, ex embajadora de Trump en la ONU, tiene el ojo puesto en la Casa Blanca, y se considera que Donald Trump Jr, de 42 años, está cada vez más interesado en llevar el manto de Trump hacia el futuro.
Según los informes, Trump también está considerando comenzar su propio canal de transmisión de medios para competir directamente con Fox News, informó Axios el jueves, según fuentes con conocimiento de los planes.
La noticia se produce cuando Trump ha dirigido cada vez más críticas al medio, que se intensificó la semana pasada después de que la cadena fuera la primera en llamar al estado de Arizona por Biden.
Michael Wolff, en su libro Fire and Fury, escribió que Trump nunca esperó ganar en 2016 y, en cambio, planeó establecer su propia red de televisión para rivalizar con Fox.
Register for free to continue reading
Registration is a free and easy way to support our truly independent journalism
By registering, you will also enjoy limited access to Premium articles, exclusive newsletters, commenting, and virtual events with our leading journalists
Already have an account? sign in
Register for free to continue reading
Registration is a free and easy way to support our truly independent journalism
By registering, you will also enjoy limited access to Premium articles, exclusive newsletters, commenting, and virtual events with our leading journalists
Already have an account? sign in