Trump quería presentar a su hija Ivanka como candidata a la vicepresidencia en 2016, afirma libro
El presidente presuntamente impulsó la idea en varias ocasiones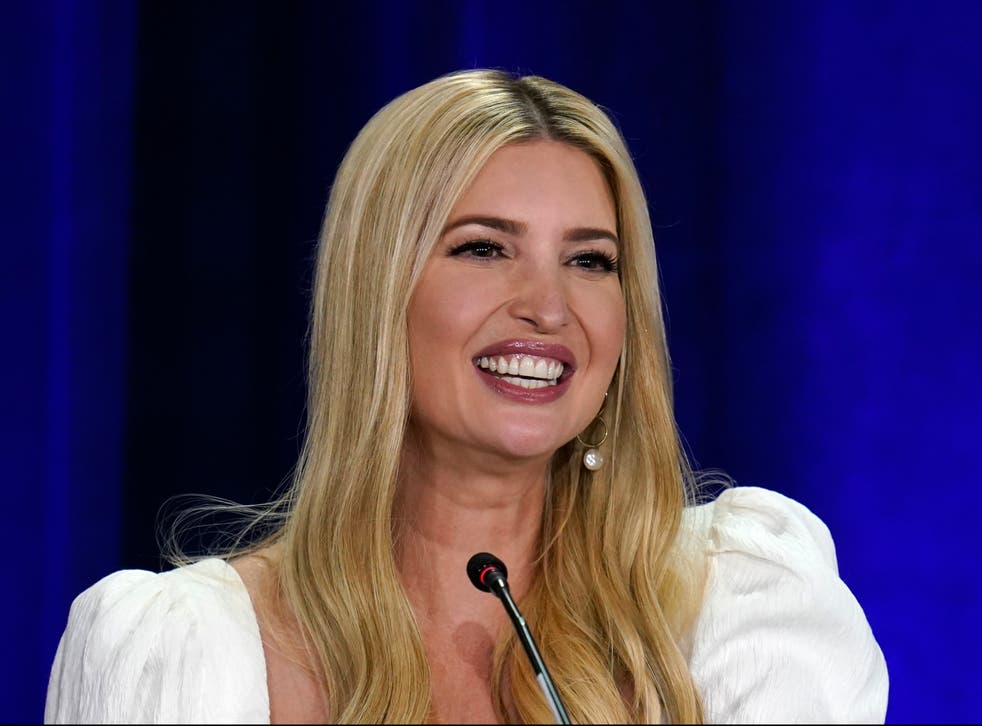 Read in English
El presidente Donald Trump originalmente quería nominar a su hija Ivanka Trump como su compañera durante su candidatura a la presidencia en 2016, según afirma un nuevo libro escrito por uno de los ex ayudantes del presidente.
Según el libro de Rick Gates, el vicepresidente de campaña del presidente, cuando los principales asesores discutían quién debería ser su vicepresidente en 2016, Trump sugirió a su hija mayor.
"Creo que debería ser Ivanka. ¿Qué tal Ivanka como mi vicepresidenta?" Se dice que Trump preguntó a un grupo, según una copia del libro obtenida por Bloomberg.
Añadió: "¡Es brillante, inteligente, hermosa y la gente la amaría!"
Ivanka Trump, que tenía 34 años en el momento de la campaña, nunca había ocupado un cargo electo. Desde entonces, ha trabajado como asesora principal del presidente después de que asumió el cargo junto con su esposo Jared Kushner.
Según The Washington Post, Gates dijo que creía que la sugerencia de Trump no era una broma, y que mencionó la idea varias veces en las semanas siguientes, lo que llevó a su equipo a sondear la idea.
Según los informes, Trump puso fin a la sugerencia y dijo que no creía que era una buena idea.
La Casa Blanca no respondió de inmediato a la solicitud de comentarios de The Independent .
En una entrevista con The Post la semana pasada, Gates dijo que no está seguro si Trump hubiera seguido con esa decisión, y también elogió el incidente como un reflejo del compromiso de Trump con la familia y la lealtad.
Esta es solo una de las muchas cosas que se revelan en el nuevo libro de Gates: Wicked Game: An Insider's Story on How Trump Won, Mueller Failed, and America Lost, que se lanzará el próximo mes.
Gates, el ex asistente principal de campaña y funcionario inaugural se declaró culpable en febrero de 2018 por cargos de conspiración y mentir a los fiscales federales como parte de la investigación sobre la interferencia rusa.
Fue sentenciado a un período intermitente de 45 días en la cárcel y 36 meses de libertad condicional después de obtener indulgencia por su "extraordinaria" cooperación con los fiscales federales contra otros asociados de Trump.
Register for free to continue reading
Registration is a free and easy way to support our truly independent journalism
By registering, you will also enjoy limited access to Premium articles, exclusive newsletters, commenting, and virtual events with our leading journalists
Already have an account? sign in
Register for free to continue reading
Registration is a free and easy way to support our truly independent journalism
By registering, you will also enjoy limited access to Premium articles, exclusive newsletters, commenting, and virtual events with our leading journalists
Already have an account? sign in