Presidente de Ucrania da positivo a COVID-19
El mandatario trabajará en aislamiento mientras recibe tratamiento.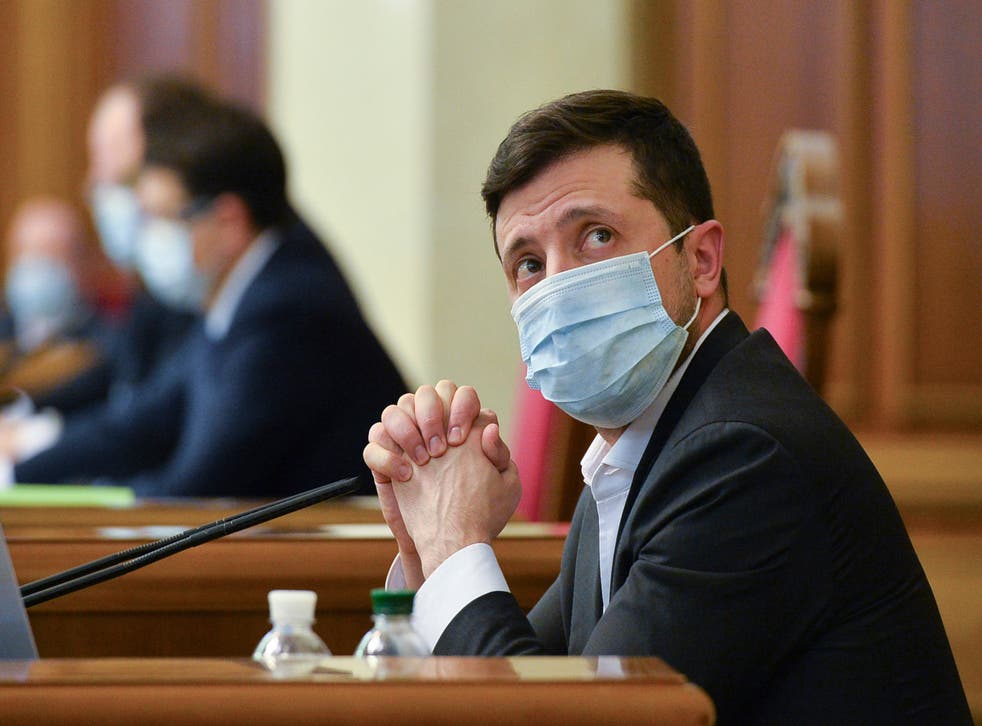 Read in English
El presidente de Ucrania, Volodymyr Zelenskiy, anunció este lunes que dio positivo a coronavirus y trabajará en autoaislamiento mientras recibe tratamiento.
"No hay gente afortunada en el mundo para quien COVID-19 no representa una amenaza", tuiteó Zelenskiy. "Sin embargo, me siento bien. Prometo aislarme y sigo trabajando".
Zelenkiy dijo que tenía una temperatura de 37,5 grados Celsius (99,5 Fahrenheit).
Zelenskiy, de 42 años, se convirtió en presidente en 2019 como neófito político, anteriormente conocido como actor y comediante. Se hizo popular en el país por una comedia de televisión, "Servant of the People", en la que interpretó el papel de un maestro que inesperadamente se convierte en presidente después de hacer una perorata sobre la corrupción que se vuelve viral. Venció cómodamente al titular Petro Poroshenko.
Las infecciones por coronavirus en Ucrania comenzaron a aumentar a fines del verano y han puesto a los médicos mal pagados y a los hospitales mal equipados del país bajo una fuerte presión.
El lunes, Ucrania informó 8.867 nuevos casos de infección y 115 muertes durante el día anterior. A lo largo de la pandemia, 8.565 personas han muerto por COVID-19 en el país.
Register for free to continue reading
Registration is a free and easy way to support our truly independent journalism
By registering, you will also enjoy limited access to Premium articles, exclusive newsletters, commenting, and virtual events with our leading journalists
Already have an account? sign in