Periódico de Utah se disculpa por cobertura del doble asesinato en Moab
El editor dice que "le falló a los lectores" de Moab, una población de 5.000 habitantes, al publicar detalles horripilantes en un caso de doble homicidio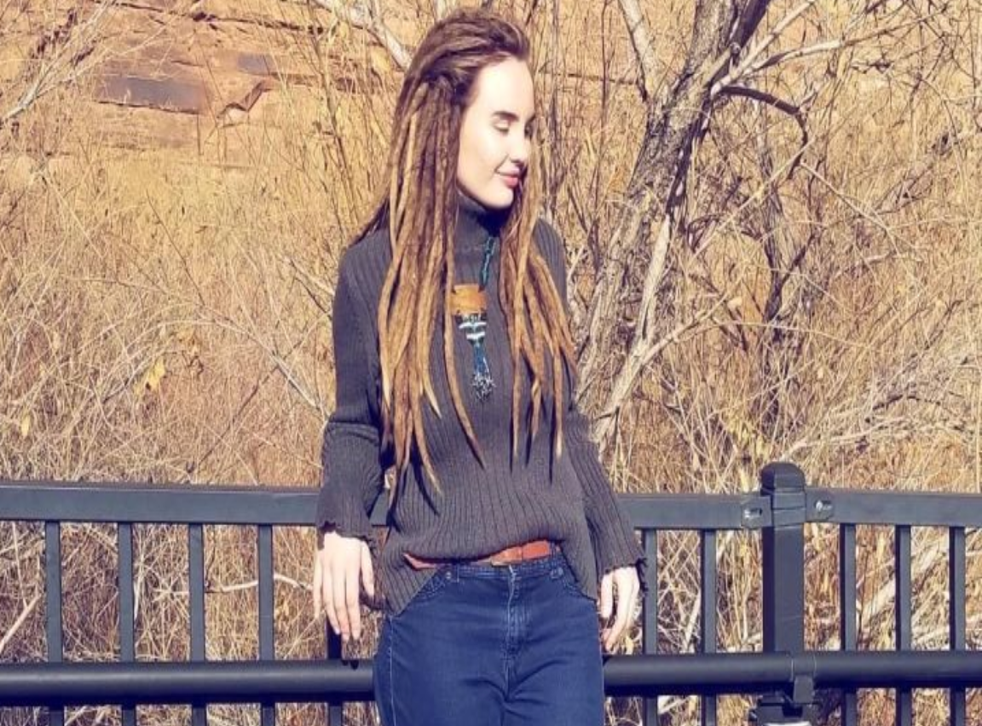 Read in English
El editor de un periódico de Utah ha emitido una disculpa por su cobertura "espantosa" de un doble asesinato después de una reacción violenta de los lectores.
The Times-Independent, con sede en Moab, suroeste de Utah, publicó un titular que revela nuevos y sórdidos detalles de los asesinatos sin resolver de Kylen Schulte, de 24 años, y Crystal Turner, de 38, quienes fueron halladas sin vida el 18 de agosto en un campamento en el área de South Mesa.
Las órdenes de registro sin sellar presentadas en la corte esta semana dicen que la pareja de recién casadas fue encontrada parcialmente desnuda en un arroyo cercano con múltiples heridas de bala en los cuerpos. Solo se había informado anteriormente que las mujeres habían recibido disparos .
The Times-Independent cambió el titular de la historia después de recibir quejas.
El editor Doug McMurdo le dijo a The Independent por correo electrónico que la historia "golpeó como un mazo".
"Deberíamos haber sido más comedidos y yo era el único en posición de saber esto".
McMurdo dijo que muchos de los 5.000 residentes de Moab, incluido él y su personal, conocían a las mujeres.
En su disculpa en el sitio web del periódico, dijo que debería haber "elaborado un titular menos llamativo, un informe más reflexivo".
Leer más:Comienza conmemoración del 11-S en zona cero de Nueva York
"Deberíamos haber honrado a los amigos y familiares de esas dos mujeres y no someterlos a detalles tan horribles", escribió.
"Fallé en The Times-Independent, que confía en mí para tomar mejores decisiones. Les fallé, lectores. Por todo eso, ofrezco un profundo pesar y mis más sinceras disculpas".
McMurdo explicó que el periódico había "cubierto crímenes horribles antes, más de los que puedo contar, de verdad, y aún así me sentí profundamente afectado".
"Historias como estas explican por qué la mayoría de los estadounidenses están a favor de la pena de muerte", escribió.
Moab, un popular destino turístico, ha estado nervioso desde los dobles asesinatos hace poco más de tres semanas.
En Facebook, los lectores apreciaron la acción tomada por el periódico, una empresa familiar que opera en Grand County desde 1896.
"Gracias por asumir la responsabilidad, es una cualidad que le falta a mucha gente en estos días", escribió uno.
"Por perturbador que sea, agradezco la verdad", dijo otro.
Otros dijeron que el artículo debería haber contenido advertencias de "contenido perturbador" y que había sido demasiado gráfico y desagradable.
Los documentos recientemente revelados indicaban que Schulte les había dicho a sus amigos que había un "hombre espeluznante" cerca de su campamento que había estado intimidando a las mujeres allí.
"Se informó a los investigadores que Kylen les había dicho a sus amigos que si les pasaba algo, eran asesinadas", dice el documento.
La pareja, que se había casado recientemente, fue vista por última vez en Woody's Tavern el 13 de agosto. Las imágenes de seguridad del bar las muestran saliendo alrededor de las 8:30 p.m.
KUTV informó que la Oficina del Sheriff del Condado de Grand cree que alguien mató a las mujeres y huyó del área. Aún no han identificado a un sospechoso en el caso.
Se han creado páginas de GoFundme tanto para Schulte como para Turner para ayudar a sus familias.
Register for free to continue reading
Registration is a free and easy way to support our truly independent journalism
By registering, you will also enjoy limited access to Premium articles, exclusive newsletters, commenting, and virtual events with our leading journalists
Already have an account? sign in
Register for free to continue reading
Registration is a free and easy way to support our truly independent journalism
By registering, you will also enjoy limited access to Premium articles, exclusive newsletters, commenting, and virtual events with our leading journalists
Already have an account? sign in