Funcionarios de salud advierten sobre píldoras falsas de Adderall tras muerte de dos estudiantes de Ohio
"Es fundamental para la seguridad de todos ser conscientes de la posibilidad de que haya drogas contaminadas en nuestra comunidad"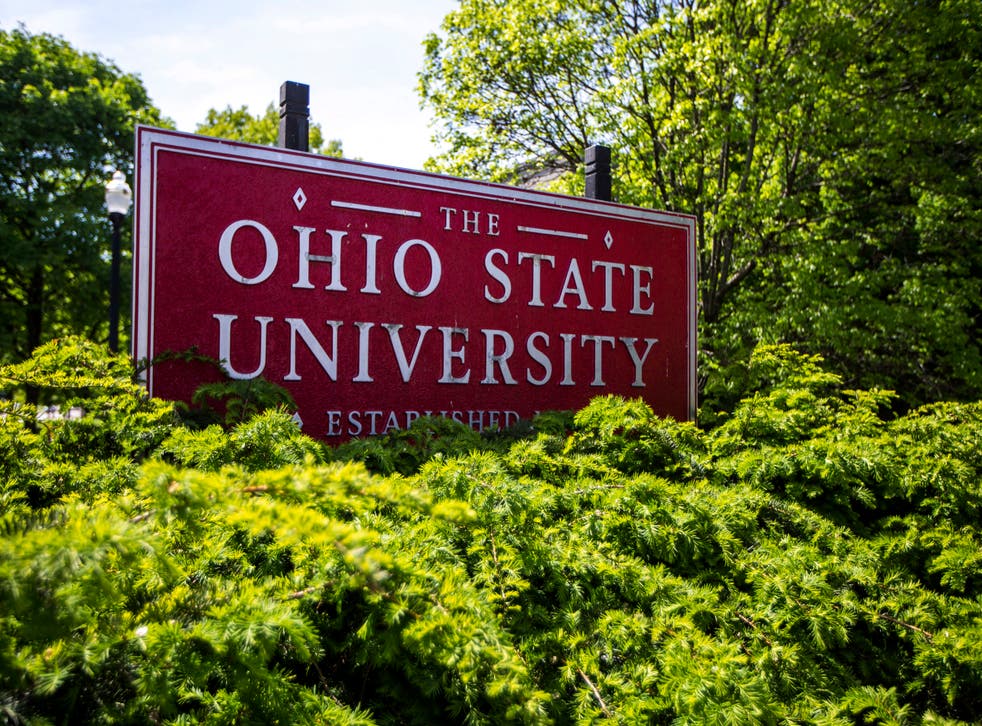 Read in English
Funcionarios de salud estadounidenses emitieron una advertencia urgente sobre los peligros de las píldoras falsas de Adderall después de que dos estudiantes de la Universidad Estatal de Ohio murieran por una aparente sobredosis de fentanilo.
La policía acudió a un departamento fuera del campus el miércoles por la noche después de que una estudiante informara que su compañero de cuarto y dos amigos habían tenido una sobredosis, informó The New York Times.
Un estudiante murió en el hospital esa noche y un segundo murió el viernes. Un tercero fue tratado y dado de alta el jueves, informó la presidenta de la Universidad Estatal de Ohio, Kristina Johnson, en un comunicado.
"Estamos en duelo y extendemos nuestras más profundas condolencias a la familia y los amigos de los estudiantes", declaró la Dra. Johnson.
La universidad no dará a conocer más detalles sobre los estudiantes universitarios, agregó.
El jueves, Columbus Public Health advirtió que las píldoras falsas de Adderall, que parecen contener fentanilo, causaban un aumento en las sobredosis y las hospitalizaciones.
En un comunicado, la Universidad Estatal de Ohio instó a los estudiantes que asisten a fiestas de graduación y celebraciones de fin de año a estar atentos.
La advertencia decía que la universidad "desaconsejaba enfáticamente" el uso indebido de drogas, pero si los estudiantes elegían experimentar, deberían comprar un kit de naloxona o tiras reactivas de fentanilo en los servicios de salud para estudiantes.
"Es fundamental para la seguridad de todos estar al tanto de la posibilidad de que haya medicamentos contaminados en nuestra comunidad", informó la Dra. Johnson.
La policía de Columbus dice que las muertes de los estudiantes eran investigadas por la oficina de delitos de drogas de la división policial.
El Adderall se prescribe comúnmente para tratar el TDAH (trastorno por déficit de atención con hiperactividad). Algunos estudiantes toman la llamada "droga del estudio" para aumentar la concentración y las sesiones de estudio de toda la noche.
Los medicamentos falsificados que podrían estar mezclados con fentanilo, un opioide sintético 100 veces más potente que la morfina, circulan en el estado, le dijo a The Times la portavoz de Salud Pública de Columbus, Kelli Newman.
Newman detalló que más del 90 por ciento de las sobredosis fatales en el centro de Ohio estaban relacionadas con drogas callejeras que contenían fentanilo.
Según los CDC (Centros para el Control y la Prevención de Enfermedades), más de 106.000 estadounidenses murieron por sobredosis de drogas en los 12 meses hasta noviembre de 2021.
El mes pasado, sentenciaron a Ryan Reavis a más de 10 años de prisión luego de admitir que le suministró al rapero Mac Miller pastillas con fentanilo que le causaron una sobredosis fatal en 2018.
Register for free to continue reading
Registration is a free and easy way to support our truly independent journalism
By registering, you will also enjoy limited access to Premium articles, exclusive newsletters, commenting, and virtual events with our leading journalists
Already have an account? sign in
Register for free to continue reading
Registration is a free and easy way to support our truly independent journalism
By registering, you will also enjoy limited access to Premium articles, exclusive newsletters, commenting, and virtual events with our leading journalists
Already have an account? sign in