Investigación del "Partygate" puede "haber descubierto al menos una reunión" en departamento de Downing Street
Se espera que el informe de Sue Gray se publique esta semana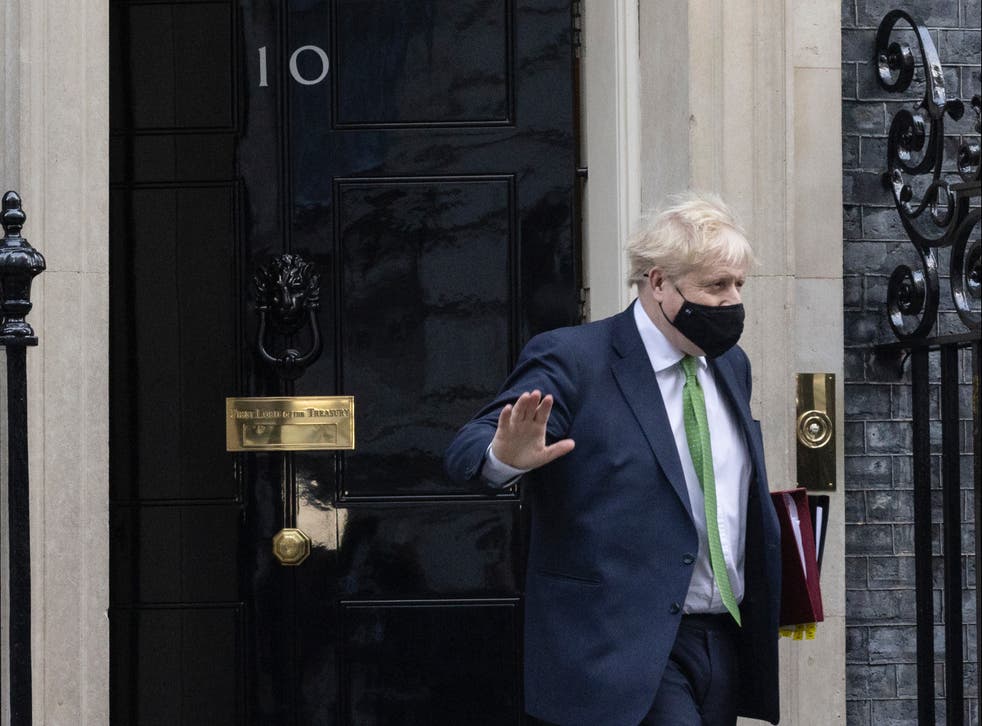 Read in English
Una investigación sobre las denuncias de fiestas en Downing Street puede haber descubierto detalles de al menos una reunión en el piso del primer ministro británico, según los informes.
Se informa que Sue Gray, la funcionaria principal que lleva a cabo la investigación, recibió evidencia de visitas de amigos cercanos de Carrie Johnson durante el confinamiento.
Se espera que su investigación se publique esta semana.
Hay denuncias de que se celebraron varias fiestas en el número 10 de Downing Street mientras estaban vigentes las restricciones de covid-19, incluidos dos eventos la noche anterior al funeral del príncipe Philip.
Sin embargo, la investigación ahora se ha ampliado para analizar la socialización en el departamento de Downing Street del primer ministro, informó el Sunday Times.
Gray descubrió evidencia de que la Carrie Johnson recibió a dos amigos, ambos funcionarios pero que no trabajaban en el número 10 en ese momento, en su residencia en varias ocasiones durante el confinamiento, según el periódico.
Según los informes, las visitas se justificaron como relacionadas con el trabajo.
Mientras tanto, The Observer informó de manera similar que Gray pudo haber descubierto detalles de otra reunión, con rumores, afirmó, que circulaban en el gobierno. Esto podría haber involucrado el departamento del primer ministro británico y los amigos de su esposa.
El periódico también informó que a Gray, quien investiga al menos nueve reuniones en Downing Street, se le ha otorgado acceso a datos de seguridad que muestran los movimientos del personal dentro y fuera del edificio, incluida la información de las tarjetas magnéticas para ingresar.
El sábado, los laboristas pidieron al primer ministro que se asegure de que el informe "Partygate" se "publique en su totalidad". Esto después de que los informes sugirieran que algunas pruebas, como las comunicaciones, podrían retenerse.
The Independent se comunicó con Downing Steet para recibir comentarios.
Register for free to continue reading
Registration is a free and easy way to support our truly independent journalism
By registering, you will also enjoy limited access to Premium articles, exclusive newsletters, commenting, and virtual events with our leading journalists
Already have an account? sign in
Register for free to continue reading
Registration is a free and easy way to support our truly independent journalism
By registering, you will also enjoy limited access to Premium articles, exclusive newsletters, commenting, and virtual events with our leading journalists
Already have an account? sign in