Expertos en seguridad afirman que encontraron "spyware" en el teléfono de Downing Street
Se cree que el ataque denominado "Pegasus" se originó en los Emiratos Árabes Unidos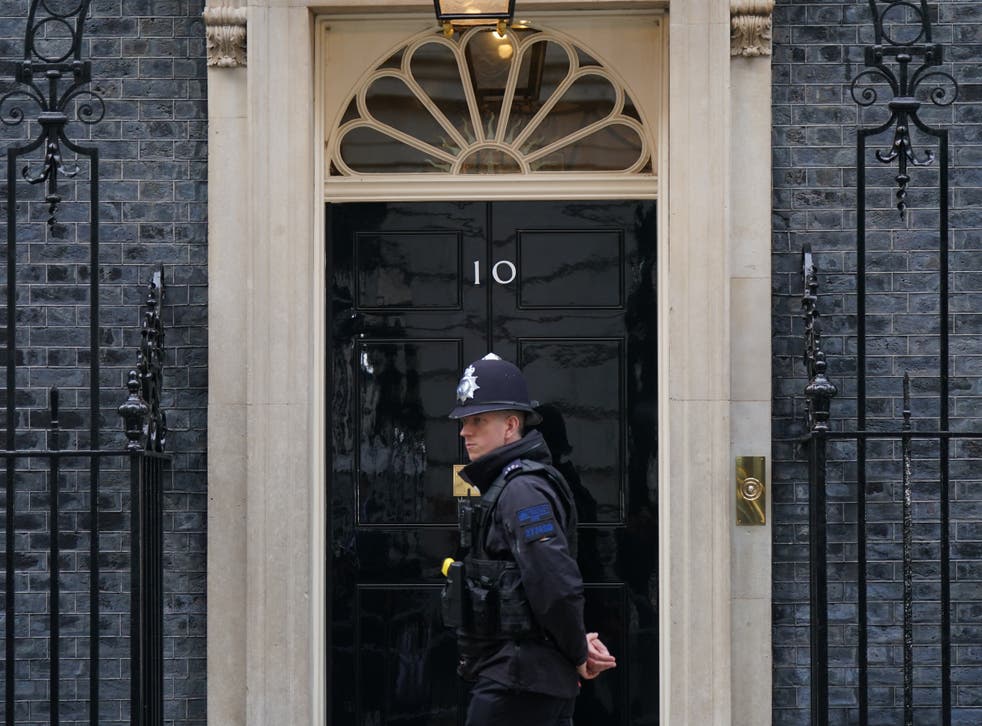 Read in English
Un potente spyware (programa espía) utilizado por los piratas informáticos para espiar las comunicaciones y robar datos fue encontrado en un dispositivo de Downing Street, según investigadores.
Los especialistas del Citizen Lab de la Universidad de Toronto afirman que el conocido troyano "Pegasus" parece haber sido utilizado para atacar tanto la oficina del Primer Ministro como el FCDO (Ministerio de Asuntos Exteriores).
Los investigadores afirmaron haber identificado "múltiples casos sospechosos de infección por el spyware Pegasus" en dispositivos utilizados por funcionarios del gobierno británico.
Varios celulares del Primer Ministro, incluido el de Boris Johnson, fueron analizados después de la filtración de 2020, pero al parecer los funcionarios británicos no pudieron localizar el dispositivo infectado ni la naturaleza de los datos robados.
Los investigadores creen que el ciberataque dirigido a la oficina de Boris Johnson procedía de los EAU (Emiratos Árabes Unidos), mientras que las infecciones de FCDO identificadas parecen estar relacionadas con los "operadores" de Pegasus en los EAU, India, Chipre y Jordania.
Ron Deibert, director del Citizen Lab y profesor de Ciencias Políticas en la Munk School of Global Affairs and Public Policy de la Universidad de Toronto, declaró: "En el transcurso de nuestras investigaciones sobre los programas espía mercenarios, observamos ocasionalmente casos en los que sospechamos que los gobiernos utilizan programas espía para realizar espionaje internacional contra otros gobiernos".
"La gran mayoría de estos casos quedan fuera de nuestro ámbito y misión. Sin embargo, en ciertos casos selectos, cuando es apropiado y preservando nuestra independencia, decidimos notificar a estos gobiernos a través de los canales oficiales, especialmente si creemos que nuestras acciones pueden reducir el daño".
"Confirmamos que en 2020 y 2021 observamos y notificamos al gobierno del Reino Unido de múltiples casos sospechosos de infecciones del spyware Pegasus dentro de las redes oficiales del Reino Unido".
Al ser abordado por The Independent para comentar el asunto, un portavoz del gobierno respondió: "No hacemos comentarios sobre cuestiones de seguridad".
Las afirmaciones fueron reveladas por primera vez en la revista The New Yorker. John Scott-Railton, investigador principal de Citizen Lab, declaró al medio: "Cuando encontramos el caso del Primer Ministro, me quedé boquiabierto".
UK news in pictures

Show all 50
Una vez que el software, desarrollado por la empresa israelí NSO Group, se introduce en el dispositivo de una persona, puede copiar mensajes, recoger fotos, grabar llamadas telefónicas e incluso filmar en secreto al usuario a través de la cámara del teléfono.
Las conversaciones del mundo real pueden grabarse en secreto encendiendo el micrófono del teléfono. Tanto los dispositivos Android como iOS son vulnerables a esta tecnología. Pegasus fue identificado por primera vez en 2016 tras un intento fallido de instalación contra un activista de derechos humanos de los Emiratos.
Boris Johnson visitó los Emiratos Árabes Unidos en marzo en un intento de impulsar los lazos comerciales con el país y persuadir al estado del Golfo para que incremente la producción de petróleo y gas ante la invasión rusa de Ucrania.
El primer ministro ya fue criticado por su falta de rigor en la seguridad de sus datos personales, después de que se descubriera que no había cambiado su número de teléfono durante años y que este estaba fácilmente disponible en Internet. Pegasus y otros programas espía pueden instalarse en los dispositivos mediante el envío de un mensaje de texto al usuario, a veces aprovechando brechas de seguridad en los dispositivos que ni siquiera requieren que el usuario haga clic en un enlace.
Register for free to continue reading
Registration is a free and easy way to support our truly independent journalism
By registering, you will also enjoy limited access to Premium articles, exclusive newsletters, commenting, and virtual events with our leading journalists
Already have an account? sign in
Register for free to continue reading
Registration is a free and easy way to support our truly independent journalism
By registering, you will also enjoy limited access to Premium articles, exclusive newsletters, commenting, and virtual events with our leading journalists
Already have an account? sign in