El padre de Meghan Markle está "haciendo un documental" sobre los primeros años de su vida con su hija
Thomas Markle está preparando un documental que hablará sobre los primeros años de la vida personal y profesional de su hija, Megan Markle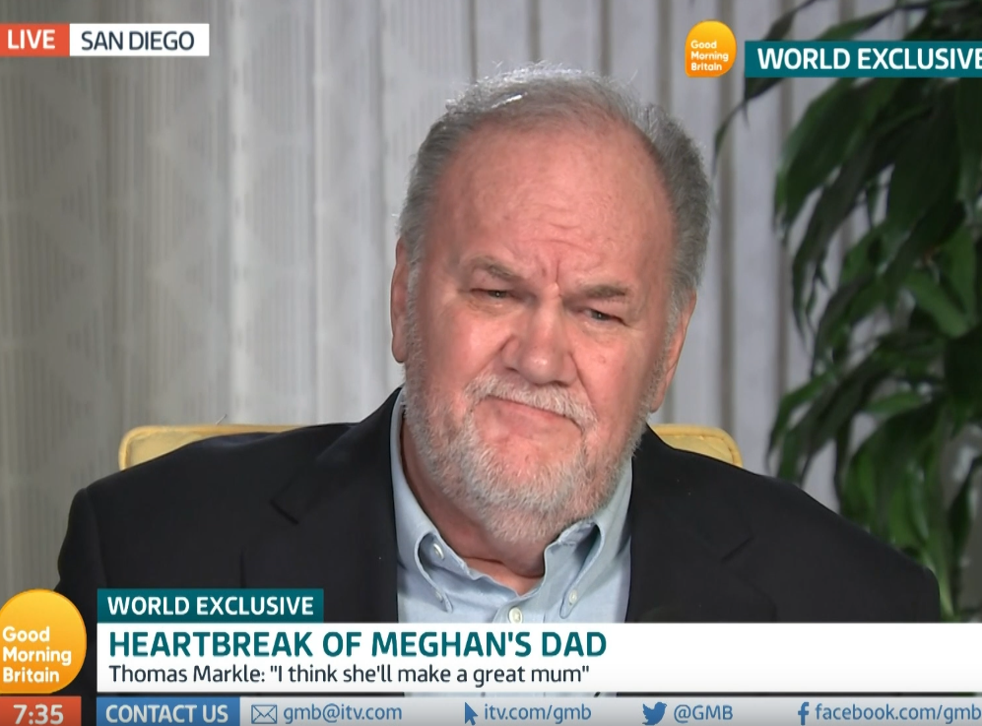 Read in English
Se ha afirmado que el padre de Meghan Markle está haciendo un documental sobre sus primeros años de vida juntos.
Según los informes, Thomas Markle , de 76 años, espera que la película proporcione una "imagen más completa" de su vida con la duquesa de Sussex, revelando momentos nunca antes vistos de la infancia de la duquesa, incluidos sus días escolares, su primer matrimonio y sus primeros años en su carrera como actriz.
Markle, hablando desde Rosarito, México, donde ahora vive, dijo The Sun : "Comienza con mi vida, mi familia, mi amor por el teatro y la televisión y cómo llegué allí.
"Luego mi vida con Meghan, mientras crecía, sus días de escuela hasta que se fue a la universidad y cuando comenzó su carrera.
"Tuvimos una buena vida juntas, desde su primer matrimonio y su mudanza a Canadá. ¡Entonces comienza una nueva historia! Es como '¿Qué le pasó a mi bebé?' ".
Se dice que Markle está trabajando con un director de fotografía en la nueva película y dijo que espera "descubrir qué salió mal" en su relación.
El año pasado, el director de iluminación retirado participó en el documental de Channel 5 , Thomas Markle: My Story, que exploró su relación "complicada" con su hija en el período previo a su boda con el príncipe Harry en mayo de 2018.
Se esperaba que Markle llevara a su hija por el pasillo, pero emitió un comunicado a través de TMZ revelando que había sufrido un ataque cardíaco y no asistiría.
En el documental de Channel 5 , Markle habló sobre la decisión de su hija de renunciar a su título real y mudarse a Estados Unidos.
"Es decepcionante porque realmente consiguió el sueño de todas las chicas. Toda joven quiere convertirse en princesa y lo consiguió y ahora lo está tirando ... parece que lo está tirando por dinero", dijo.
Markle afirma que el nuevo documental, que se informó que saldrá a fin de año, ofrece una "imagen más completa" de su vida juntos.
The Independent se ha puesto en contacto con representantes de Thomas Markle y la duquesa de Sussex para solicitar comentarios.
Register for free to continue reading
Registration is a free and easy way to support our truly independent journalism
By registering, you will also enjoy limited access to Premium articles, exclusive newsletters, commenting, and virtual events with our leading journalists
Already have an account? sign in