Las chicas Bond con más estilo de la historia, mientras llega a las pantallas No Time To Die
Ana de Armas es la última chica Bond, y se une a las filas de Halle Berry y Ursula Andress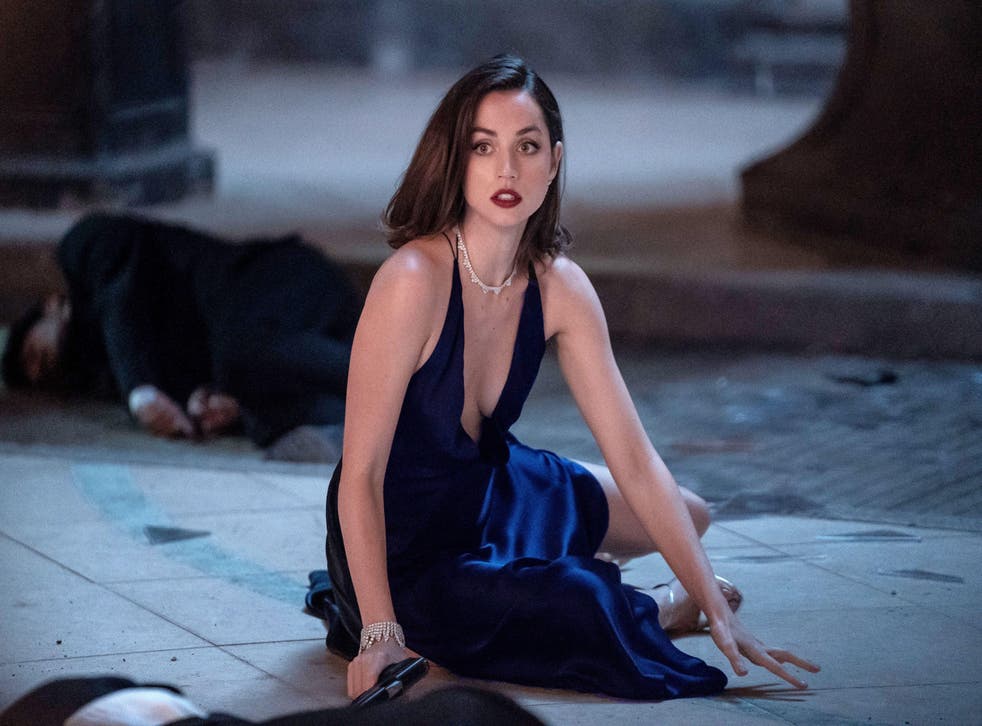 Read in English
Tras múltiples retrasos, la última película de James Bond, No Time To Die, ya está aquí.
Daniel Craig aparecerá como 007 por quinta y última vez, con otros miembros del reparto como Rami Malek, Lea Seydoux y Lashana Lynch.
El Duque y la Duquesa de Cambridge serán algunos de los rostros famosos que asistirán al estreno mundial (28 de septiembre) en el Royal Albert Hall, antes del estreno general el 30 de septiembre.
La actriz cubana Ana de Armas será la nueva chica Bond de No Time To Die. El tráiler la muestra blandiendo ametralladoras con un vestido de noche hasta el suelo.
Esta es la 25ª película de Bond, por lo que de Armas se une a las filas de algunas chicas Bond extremadamente modernas. Estas son algunas de las mujeres más elegantes que han aparecido en Bond, y aunque no sean el principal interés amoroso, han causado un impacto indeleble...
Ursula Andress como Honey Ryder
Dr. No está ambientada en gran parte en Jamaica, donde el personaje de Ursula Andress es una buceadora de conchas. Su traje más emblemático era un bikini de color marfil con una hebilla de cinturón diseñado por Tessa Prendergast. Vendido por Christie's en 2001, la casa de subastas reporta que Andress dijo: "Este bikini me convirtió en un éxito".
Honor Blackman como Pussy Galore
Aunque hay una dura competencia, Pussy Galore -interpretada por Honor Blackman en la película Goldfinger de 1964- se lleva el premio al nombre de chica Bond más tonto. En la película, el vestuario de Pussy Galore es todo sastrería elegante, desde el chaleco dorado que llevaba como piloto, hasta su traje de pantalón blanco y sus pantalones de ante morados.
Claudine Auger como Domino
Conocemos a Domino en la película de 1965 Thunderball, donde es la amante del villano antes de ponerse del lado de Bond. A lo largo de la película tiende a vestir solo de negro o blanco como un guiño a su nombre, incluyendo un traje de baño muy arriesgado con paneles transparentes.
Grace Jones como Primero de Mayo
Puede que May Day no sea técnicamente una chica Bond, ya que es la principal ayudante y amante del villano interpretado por Christopher Walken en A View To A Kill, pero hace que el mal parezca extremadamente bueno. El legendario diseñador Azzedine Alaïa ayudó a crear muchos de sus trajes, desde la sastrería a los vestidos rojos con capucha.
Michelle Yeoh como Wai Lin
Michelle Yeoh interpreta a Wai Lin en Tomorrow Never Dies, una agente china que apoya a Bond de Pierce Brosnan. Además de mostrar sus impresionantes habilidades en las artes marciales, los mejores momentos de la moda de Yeoh fueron todos los atuendos de cuero negro.
Ursula Andress no es la única chica Bond que tiene un momento icónico en bikini: ¿Quién puede olvidar a Halle Berry saliendo del agua con un dos piezas naranja? Con el cinturón blanco y el cuchillo que lleva, el bikini es un guiño al estilo original de Andress, y cimentó la reputación de Berry como una de las chicas Bond más memorables.
Eva Green fue la primera chica Bond de la era de Daniel Craig, y causó sensación con un vestido morado de Roberto Cavalli con escote adornado con joyas.
Naomie Harris como Miss Moneypenny
Naomie Harris no cuenta como chica Bond: interpreta a Miss Moneypenny, aunque mantiene una relación romántica con el 007 de Craig. Mientras trabaja en un despacho del MI6, Moneypenny da una clase magistral de ropa de oficina elegante. Sin embargo, su momento culminante llega en Skyfall, cuando lleva un vestido de seda amarillo de Amanda Wakeley.
Register for free to continue reading
Registration is a free and easy way to support our truly independent journalism
By registering, you will also enjoy limited access to Premium articles, exclusive newsletters, commenting, and virtual events with our leading journalists
Already have an account? sign in
Register for free to continue reading
Registration is a free and easy way to support our truly independent journalism
By registering, you will also enjoy limited access to Premium articles, exclusive newsletters, commenting, and virtual events with our leading journalists
Already have an account? sign in