Los fiscales de Nueva York le dicen a los abogados de Trump que están considerando cargos contra su negocio, afirma un informe
Según los informes, los cargos podrían anunciarse la próxima semana.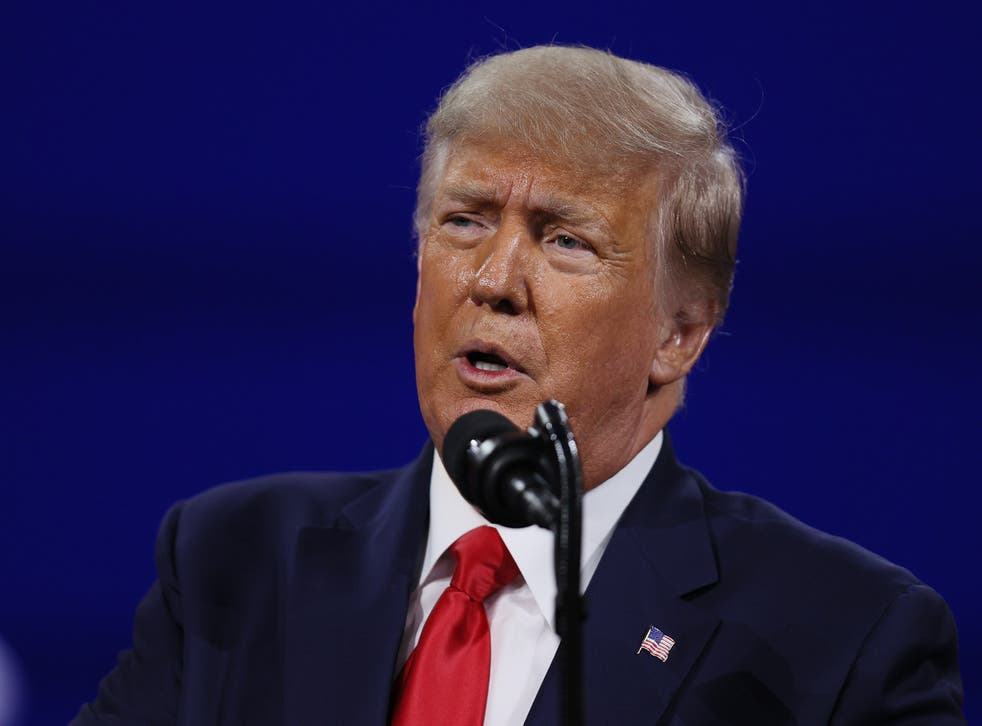 Read in English
La Organización Trump podría enfrentar cargos penales en relación con los beneficios complementarios que la compañía presuntamente otorgó a un alto ejecutivo, informó The New York Times.
Citando varias fuentes anónimas con conocimiento del asunto, el periódico de la Fiscalía de Manhattan informó a los abogados del ex presidente Donald Trump que su empresa familiar podría estar enfrentando cargos formales en relación con el incidente.
Si el caso avanza, NYT informó que el fiscal de distrito Cyrus Vance Jr podría anunciar los cargos la próxima semana.
Es probable que los cargos se presenten contra la Organización Trump y su director financiero, Allen Weisselberg.
Ya se sabía que los fiscales habían estado construyendo un caso contra Weisselberg, y los fiscales se habían concentrado en los beneficios que Trump y la Organización Trump le dieron al director financiero y a otros ejecutivos.
Sin embargo, no se sabía que también podrían presentarse cargos contra la Organización Trump.
Entre los beneficios que supuestamente se entregaron al señor Weisselberg se encuentran decenas de miles de dólares en matrículas de escuelas privadas para uno de los nietos del ejecutivo, además de cubrir el alquiler y el alquiler de automóviles.
Los fiscales han estado investigando si esos beneficios se registraron correctamente en los libros de contabilidad de la Organización Trump y si se pagaron impuestos sobre los beneficios, según el NYT.
Los abogados de Trump se reunieron con fiscales de alto rango en la oficina del fiscal de distrito el jueves para instarlos a no acusar a la compañía, informó el periódico, citando a varias personas con conocimiento de la reunión.
Como informó el medio, tales reuniones son comunes en las investigaciones penales de cuello blanco, aunque no está claro si la reunión tuvo algún impacto en los planes de los fiscales.
Tampoco está claro si el propio Trump eventualmente enfrentará cargos en la investigación, que comenzó hace tres años.
Si se presentan cargos contra la Organización Trump y Weisselberg, serían los primeros cargos criminales que surgirán de la investigación de Vance sobre Trump y sus prácticas comerciales.
La Organización Trump ha negado durante mucho tiempo cualquier irregularidad.
The Independent se ha puesto en contacto con la empresa para solicitar comentarios.
Register for free to continue reading
Registration is a free and easy way to support our truly independent journalism
By registering, you will also enjoy limited access to Premium articles, exclusive newsletters, commenting, and virtual events with our leading journalists
Already have an account? sign in
Register for free to continue reading
Registration is a free and easy way to support our truly independent journalism
By registering, you will also enjoy limited access to Premium articles, exclusive newsletters, commenting, and virtual events with our leading journalists
Already have an account? sign in