Médicos encuentran larvas en el cerebro de una mujer que sufría de migrañas
Se cree que la paciente es el primer caso nativo de neurocisticercosis en Australia.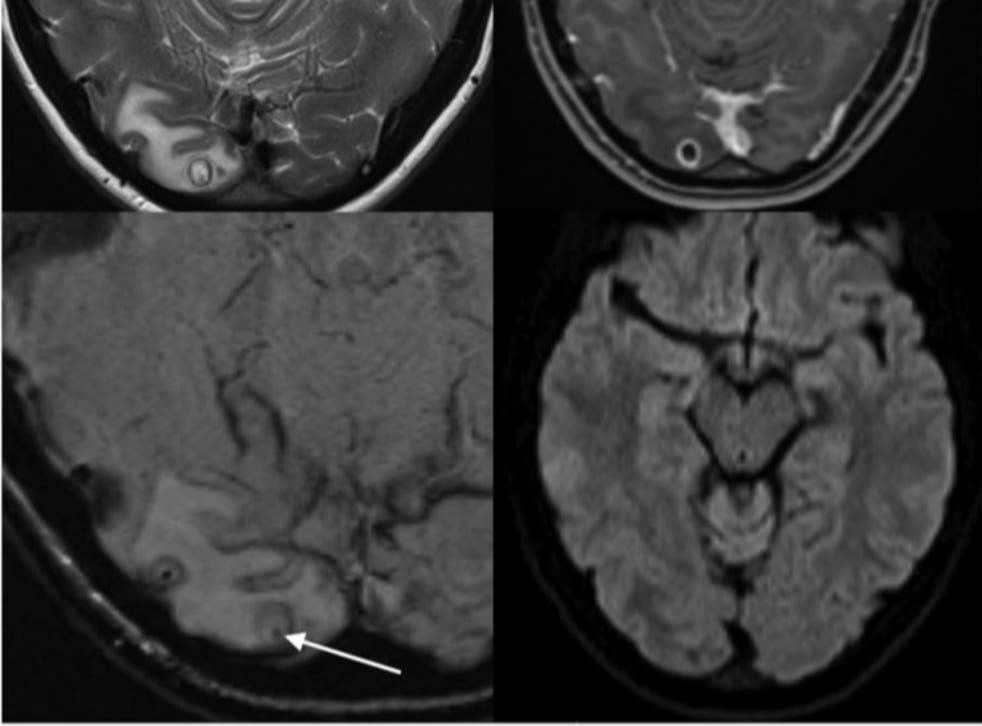 Read in English
Se descubrió que una mujer que sufría de migrañas durante siete años tenía larvas en el cerebro.
La barista de 25 años, que trabajaba en un café en Melbourne, Australia, fue remitida al hospital cuando comenzó a sufrir visión borrosa y dolor de cabeza.
Los médicos realizaron una resonancia magnética que reveló una lesión de 8 mm de largo en el lóbulo occiptal en la parte posterior de la cabeza.
Los cirujanos extrajeron lo que parecía ser un quiste sin ninguna complicación, solo para descubrir que no era tejido humano.
Las pruebas de ADN revelaron una coincidencia con Taenia Solium, también conocidas como tenias de cerdo porque a menudo se transmiten a los humanos al comer carne de cerdo poco cocida.
Se cree que es el primer caso nativo de neurocisticercosis, la enfermedad causada por la infección del sistema nervioso central con larvas de tenia, en Australia ".
Los casos australianos anteriores han sido en inmigrantes o en residentes que regresaron, que viajaron a regiones endémicas ", dijeron los autores del estudio de caso publicado en The American Journal of Tropical Medicine and Hygiene el mes pasado .
La mujer nunca había viajado al extranjero a países donde la infección por tenia es común, como partes de Asia y América Latina. Sin embargo, vivía en una zona de Melbourne donde más del 10 por ciento de los residentes nacían en Asia.
Los científicos creen que la mujer puede haber ingerido inadvertidamente huevos de T. solium liberados por otro portador de tenia que venía de un país afectado.
"Es posible que se produzcan más casos", añaden los expertos. "Los médicos deben ser conscientes de que con la facilidad y frecuencia de los viajes por el mundo, las enfermedades que son altamente endémicas en muchas partes del mundo representan un riesgo para los habitantes de países con baja endemicidad".
El año pasado, un adolescente en India murió después de que las tenias se hundieran en su cerebro y testículo.
Y en China, un trabajador de la construcción se quedó con cientos de tenias en el cerebro después de comer carne de cerdo de una olla caliente china.
Register for free to continue reading
Registration is a free and easy way to support our truly independent journalism
By registering, you will also enjoy limited access to Premium articles, exclusive newsletters, commenting, and virtual events with our leading journalists
Already have an account? sign in
Register for free to continue reading
Registration is a free and easy way to support our truly independent journalism
By registering, you will also enjoy limited access to Premium articles, exclusive newsletters, commenting, and virtual events with our leading journalists
Already have an account? sign in