"Tenemos debates y luego dejamos de hablar de ello": Colson Whitehead sobre el racismo en Estados Unidos
El autor de The Underground Railroad bromeó con que dedicaría su tiempo de intervención a un debate sobre la Teoría Crítica de la Raza al iniciar el evento inaugural en Nuevo México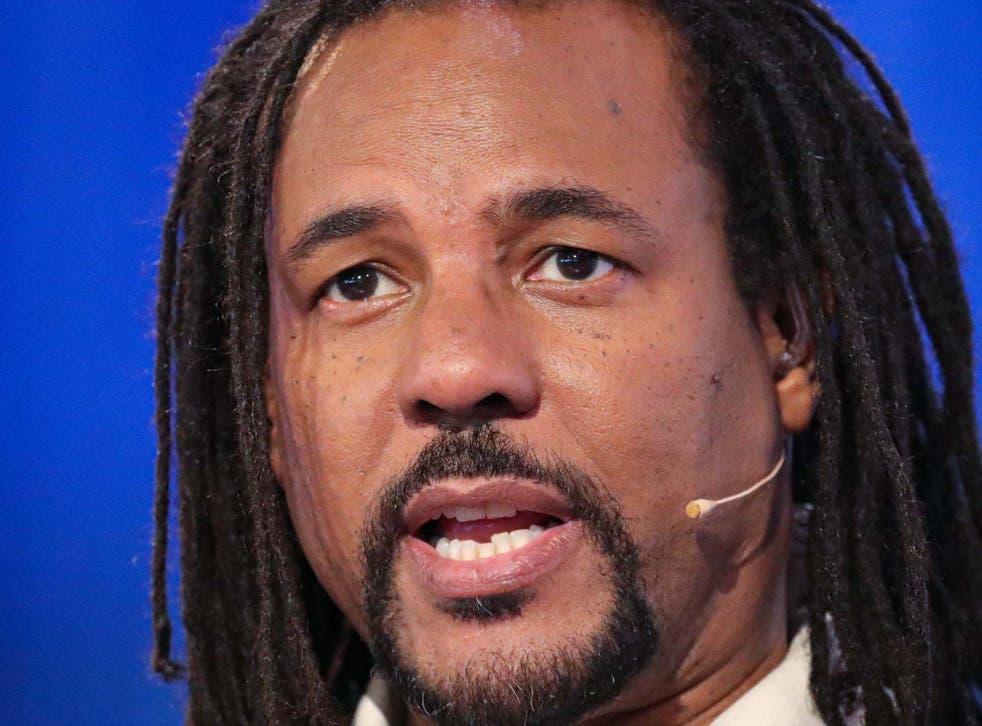 Read in English
Colson Whitehead aportó su ingenio característico al delicado tema de la larga historia de tensiones raciales de Estados Unidos al inaugurar el viernes por la noche el Festival Literario de Santa Fe. "Durante la próxima hora voy a hablar de un tema muy querido por mí: La Teoría Crítica de la Raza", bromeó al principio, lo que provocó muchas risas y aplausos de un público cautivado reunido en el Centro de Convenciones de la Comunidad de Santa Fe.
En su lugar, Whitehead leyó su reciente novela Harlem Shuffle, una saga criminal familiar neoyorquina que se desarrolla entre 1959 y 1964. Para deleite de los fans, también adelantó material de la próxima secuela, Crook Manifesto, que se desarrolla en la década de 1970. El libro será publicado el próximo verano como la segunda parte de una trilogía planeada en Harlem centrada en el vendedor de muebles convertido en delincuente Ray Carney. Whitehead comentó que estaba encantado de ver un avance de su obra en curso, pero que también era cauteloso. "Esa no es una gran línea", comentó sobre una frase durante la lectura. "Voy a arreglarlo".
Tras estos divertidos extractos de su obra, Whitehead se unió a la conversación con la escritora y profesora de Derecho de la Universidad de Nuevo México Sherri Burr. Volviendo a las dos novelas históricas de Whitehead, ganadoras del Premio Pulitzer, The Underground Railroad y The Nickel Boys, Burr preguntó si en lo que respecta a las relaciones raciales en Estados Unidos a veces da la sensación de que las cosas no han cambiado en absoluto.
"Claro", respondió Whitehead. "Al crecer en Nueva York en los años ochenta, mis padres me aconsejaron definitivamente sobre cómo comportarme para que no me convirtiera en alguien que sacara la cartera y pensaran que estaba sacando una pistola. Tenemos casos de brutalidad policial de alto perfil, como el que acaba con Harlem Shuffle en 1964. Tenemos debates, y luego dejamos de hablar de ello. Vuelve a ocurrir, con Rodney King, y hablamos y hablamos y luego dejamos de hacerlo. Luego es George Floyd y Tamir Rice. Ha sido una característica de mi vida, y no hemos hecho nada al respecto, así que seguirá siéndolo".
La incisiva y atractiva charla de Whitehead fue solo la primera de las más de treinta previstas para el festival de este fin de semana, un evento que la presentadora Carmella Padilla describió como una adición "largamente esperada" a una "ciudad singular e inconformista".
El alcalde de Santa Fe, Alan Webber, también intervino en la inauguración del festival, señalando que, además de ser "divertido estar en compañía de genios", el evento llega en un momento en el que "aquí en Estados Unidos, y en todo el mundo, estamos luchando por el sentido". Elogió a los escritores asistentes por su capacidad de "dar sentido y encontrar un propósito".
El festival continúa el sábado con las intervenciones de la autora de The Handmaid's Tale, Margaret Atwood, y del escritor de novelas policíacas Don Winslow, entre otros muchos, que esperan igualar la capacidad de Whitehead para hacer pensar a su público, y también para hacerles reír.
The Independent, como socio mediático internacional del evento, ofrece cobertura durante todos los días del festival con entrevistas exclusivas a algunos de los autores principales. Para más información sobre el festival, visite nuestra sección del Festival Literario de Santa Fe o el sitio web del festival.
Register for free to continue reading
Registration is a free and easy way to support our truly independent journalism
By registering, you will also enjoy limited access to Premium articles, exclusive newsletters, commenting, and virtual events with our leading journalists
Already have an account? sign in
Register for free to continue reading
Registration is a free and easy way to support our truly independent journalism
By registering, you will also enjoy limited access to Premium articles, exclusive newsletters, commenting, and virtual events with our leading journalists
Already have an account? sign in