El grupo de culto "Cult" partió de Hawái debido a protestas de apropiación cultural
El grupo fue anteriormente obligado a abandonar Kauai por su propia seguridad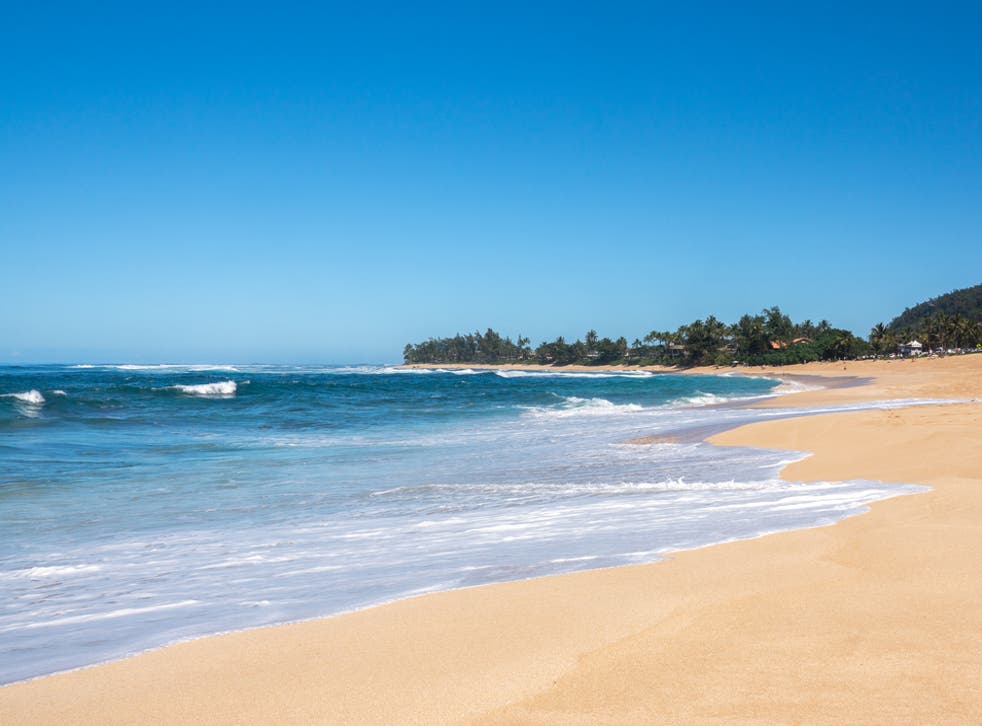 Read in English
La policía de Maui, Hawái, ha interceptado un "culto" con sede en Colorado en el aeropuerto de la isla y los ha redirigido fuera del estado.
El lunes, el Departamento de Policía de Maui (MPD) recibió una notificación de que el grupo "Love has Won Cult" viajaba de Kauai a Maui, dijo el departamento en un comunicado.
La policía dijo que tres miembros del grupo se dirigían a la isla después de permanecer en una casa alquilada en Kauai durante un mes y debían llegar al aeropuerto de Kahului.
El MPD dijo que durante la estancia de los grupos en Kauai, "se habían reportado varias protestas, vandalismo y pequeños incendios" y que el grupo decidió irse por su seguridad luego de que las protestas se intensificaron.
"Como resultado, las fuerzas del orden intervinieron para garantizar la seguridad del grupo", dijeron.
Los manifestantes han dicho que están en desacuerdo con la ideología del grupo y la encuentran "ofensiva en su apropiación de la cultura hawaiana", según un informe de The Garden Island.
Al llegar los miembros al aeropuerto de Maui, los inspectores descubrieron que el grupo había hecho reservaciones en un lugar no aprobado y fueron interceptados. La policía dijo que descubrieron que once miembros más del grupo viajaban a Maui para reunirse con el grupo inicial.
Según los informes, uno de los miembros del grupo dijo que había habido un "gran malentendido" y que lo mejor para el grupo era regresar al continente, y los catorce miembros del grupo regresaron voluntariamente a Colorado.
Jessica Lani Rich, presidenta de 'Visitor Aloha Society of Hawaii', dijo que 'Love Has Won' no fue redirigida por violar las restricciones de cuarentena del coronavirus, a diferencia de otra secta que visitó recientemente el estado, que fue arrestada y multada.
"Durante el Covid-19, el envío de dos cultos diferentes al continente ciertamente muestra que estos son casos inusuales que el estado de Hawái está sufriendo durante estos tiempos difíciles", dijo, según 'The Honolulu Star-Advertiser'.
Register for free to continue reading
Registration is a free and easy way to support our truly independent journalism
By registering, you will also enjoy limited access to Premium articles, exclusive newsletters, commenting, and virtual events with our leading journalists
Already have an account? sign in