Muere a los 91 años, Christopher Plummer, estrella de "La novicia rebelde"
Nacido en Toronto, Canadá, en 1929, Plummer se hizo conocido en todo el mundo por su papel junto a Julie Andrews en La novicia rebelde de 1965. También fue ganador de los premios Oscar, Tony y Emmy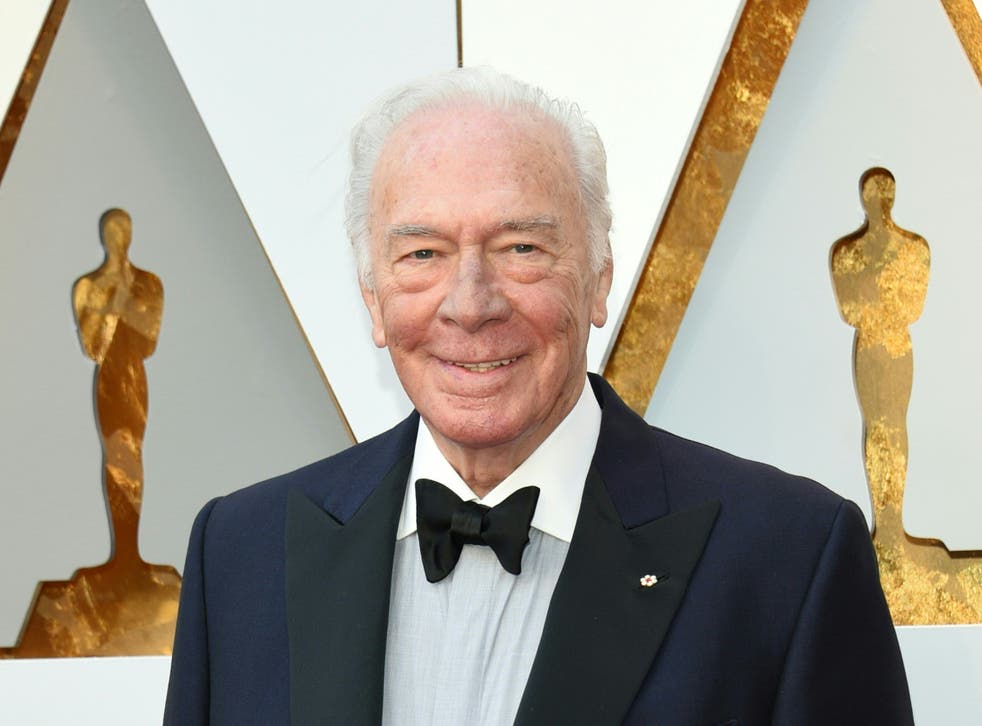 Read in English
Christopher Plummer, quien interpretó al Capitán von Trapp en La novicia rebelde, murió a la edad de 91 años.
El actor murió el viernes por la mañana en su casa en Connecticut con su esposa Elaine Taylor a su lado, dijo a The Associated Press Lou Pitt, su amigo y gerente de toda la vida.
"Chris era un hombre extraordinario que amaba y respetaba profundamente su profesión con excelentes modales a la antigua, un humor autocrítico y la música de las palabras", dijo a Variety Lou Pitt, amigo y gerente de Plummer desde hace mucho tiempo.
"Era un tesoro nacional que disfrutaba profundamente de sus raíces canadienses. A través de su arte y humanidad, tocó todos nuestros corazones y su vida legendaria perdurará para todas las generaciones venideras. Él estará para siempre con nosotros".
Nacido en Toronto, Canadá, en 1929, Plummer se hizo conocido en todo el mundo por su papel junto a Julie Andrews en La novicia rebelde de 1965. También fue ganador de un Oscar, Tony y Emmy, y en 2012 se convirtió en el actor de mayor edad en ganar un Premio de la Academia de actuación competitiva cuando se llevó a Mejor Actor de Reparto por su papel en Principiantes.
Durante más de 50 años en la industria, Plummer disfrutó de papeles variados que van desde la película La chica del dragón tatuado hasta la voz del villano en Up: una aventura de altura de 2009 y como un abogado astuto en Inherit the Wind de Broadway. Recientemente, interpretó a Harlan Thrombey en Entre navajas y secretos y a J Paul Getty en Todo el dinero del mundo .
Fue su papel de Von Trapp lo que lo convirtió en una estrella. Plummer interpretó a un capitán austríaco que debe huir del país con su familia de cantantes folclóricos para escapar del servicio en la armada nazi, un papel que lamentó fue "sin humor y unidimensional". Plummer pasó el resto de su vida refiriéndose a la película como "The Sound of Mucus" o "S&M".
"Intentamos con todas mis fuerzas ponerle humor", dijo a The Associated Press en 2007. "Era casi imposible. Fue una agonía tratar de hacer que ese tipo no fuera una figura de cartón".
El papel catapultó a Plummer al estrellato, pero nunca llegó a protagonizar papeles masculinos. Prefería las partes de personajes, considerándolas más carnosas.
Plummer tuvo un notable renacimiento cinematográfico al final de su vida, que comenzó con su aclamada interpretación de Mike Wallace en la película de Michael Mann de 1999 El informante, continuó en películas como Una mente brillante de 2001 y La última estación de 2009, en la que interpretó a un Tolstoi en deterioro y fue nominado a un Oscar.
En 2012, Plummer ganó el Oscar al Mejor Actor de Reparto por su papel en Principiantes como Hal Fields, un director de museo que se declara abiertamente gay después de la muerte de su esposa de 44 años. Su amorosa relación final se convierte en una inspiración para su hijo, que lucha con la muerte de su padre y cómo encontrar intimidad en una nueva relación.
"Demasiadas personas en el mundo están descontentas con su suerte. Y luego se jubilan y se convierten en vegetales. Creo que la jubilación en cualquier profesión es la muerte, así que estoy decidido a seguir", dijo a AP en 2011.
Plummer en 2017 reemplazó a Kevin Spacey como J Paul Getty en Todo el dinero del mundo sólo seis semanas antes de que la película llegara a los cines. Esa elección fue validada con una nominación al Oscar de apoyo por Plummer, su tercera.
En 1974, Plummer ganó el Tony a la mejor interpretación de un actor principal en un musical por su interpretación en Cyrano de Bergerac. Una segunda victoria en la misma categoría siguió en 1997, por su trabajo en Barrymore.
Plummer ganó su primer Emmy en 1977, tomando como actor principal destacado en una serie limitada por su papel en Arthur Hailey's The Moneychangers . Se llevó a casa otro Emmy en 1994, por mejor interpretación de voz en off como narrador de la serie de televisión Madeline.
The Associated Press contribuyó a este informe.
Register for free to continue reading
Registration is a free and easy way to support our truly independent journalism
By registering, you will also enjoy limited access to Premium articles, exclusive newsletters, commenting, and virtual events with our leading journalists
Already have an account? sign in
Register for free to continue reading
Registration is a free and easy way to support our truly independent journalism
By registering, you will also enjoy limited access to Premium articles, exclusive newsletters, commenting, and virtual events with our leading journalists
Already have an account? sign in