La empresa texana Tequila 512 demanda al Tequila 818 de Kendall Jenner
El Tequila 818 se ha enfrentado a muchas críticas desde su lanzamiento en 2021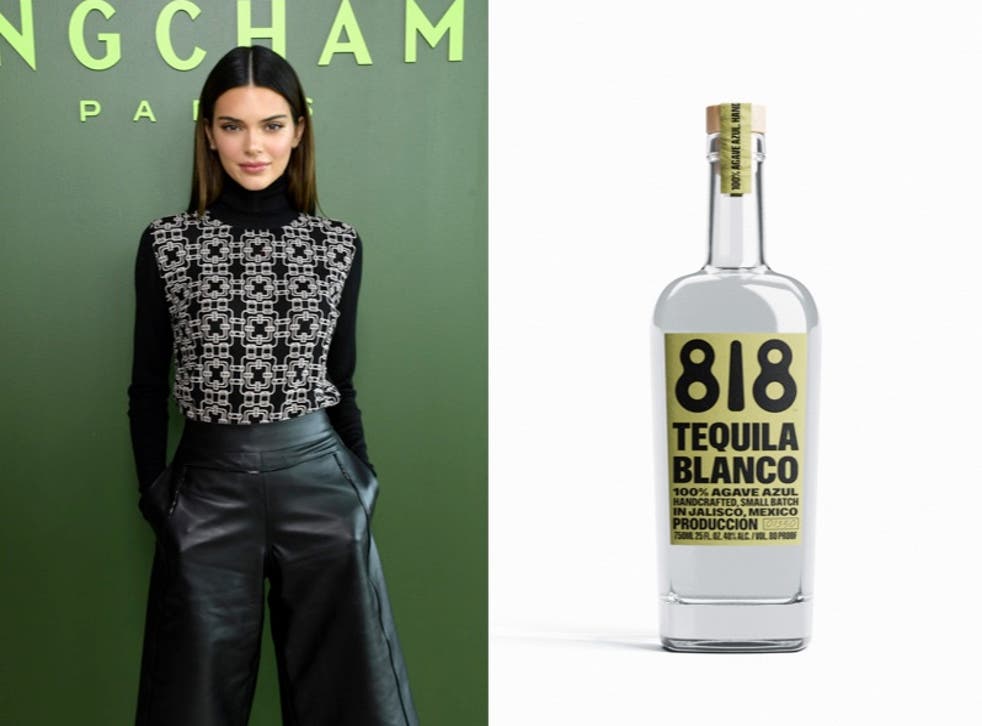 Read in English
La marca de tequila de Kendall Jenner, Tequila 818, se enfrenta a una demanda de una empresa de tequila con sede en Texas, alegando que Tequila 818 le robó su logotipo y esquema de colores.
Los vendedores de Tequila 512 aseguran que su marca utiliza un "logotipo muy distintivo y un esquema de color que existe desde 2015", según KXAN, una estación de televisión afiliada a la NBC en Austin, Texas. La demanda de Tequila 512, que fue presentada el miércoles en California, también señala la similitud de los nombres de ambas empresas: 512 es un código de área en Austin, Texas, mientras que 818 es en referencia a un código de área en Los Ángeles.
En una declaración a The Independent, un portavoz de Tequila 818 dijo que no hay mérito en las reclamaciones de la demanda. "818 no cree que haya ningún mérito en estas reclamaciones", señalaron. "No podemos comentar otra cosa sobre el asunto".
La modelo de 25 años lanzó su Tequila 818 en mayo de 2021, pero Jenner se enfrentó a las críticas por la marca de tequila incluso antes de su lanzamiento. La estrella de Keeping Up With the Kardashians fue acusada de apropiación cultural y de "explotar la cultura mexicana" al beneficiarse de una industria agrícola que es parte integral de la economía mexicana. Una campaña de prensa asociada al lanzamiento del Tequila 818 se enfrentó a críticas adicionales cuando mostró a Jenner posando en un campo de agave en México, vestida con vaqueros, trenzas y una camisa de gran tamaño con un sombrero de vaquero colgando del cuello mientras dirigía un caballo.
El tequila es un destilado a base de agave y se produce solo en cinco estados de México: Jalisco, Tamaulipas, Nayarit, Michoacán y Guanajuato. Según Jenner, el 818 procede de Jalisco.
Tras desatar acusaciones de apropiación cultural, Jenner anunció una iniciativa para devolver a la comunidad de Jalisco la donación de ladrillos sostenibles hechos con residuos de agave, fibras de agave y residuos de agua.
La demanda contra el Tequila 818 pide al tribunal que emita una orden para impedir que la marca utilice las supuestas marcas infractoras del Tequila 512 en sus productos, envases, sitio web y en su marketing.
Register for free to continue reading
Registration is a free and easy way to support our truly independent journalism
By registering, you will also enjoy limited access to Premium articles, exclusive newsletters, commenting, and virtual events with our leading journalists
Already have an account? sign in
Register for free to continue reading
Registration is a free and easy way to support our truly independent journalism
By registering, you will also enjoy limited access to Premium articles, exclusive newsletters, commenting, and virtual events with our leading journalists
Already have an account? sign in