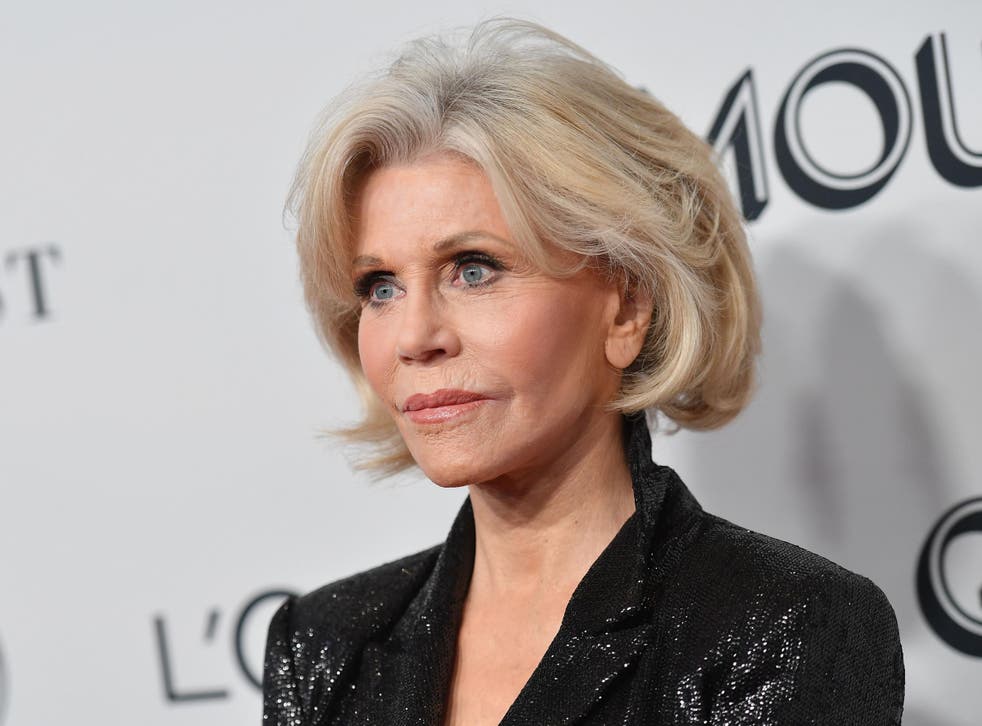 Jane Fonda afirma que no haberse acostado con Marvin Gaye es un "gran arrepentimiento" en su vida
"Él quería y yo no", dice la actriz ganadora del Óscar
Read in English
Jane Fonda ha revelado que una vez rechazó la oportunidad de acostarse con el cantante de "Sexual Healing" e ícono del R&B, Marvin Gaye.
Durante una sesión de preguntas y respuestas con The New York Times, la actriz y activista compartió información sobre sus relaciones pasadas y reveló que lamenta no haber aceptado la oferta de la leyenda del soul.
En una parte de la entrevista en la que se "confirma o niega", se le preguntó a Fonda si su mayor pesar era no haber tenido relaciones sexuales con el Che Guevara, a lo que respondió: "No, no pienso en él. En quien sí pienso y lo que es un gran arrepentimiento es Marvin Gaye".
"Él quería y yo no", continuó compartiendo la actriz. "Estaba casada con Tom [Hayden]. Estaba conociendo a muchos artistas para intentar hacer conciertos para Tom y la mujer que me estaba ayudando a hacerlo me presentó a Marvin Gaye".
Cuando se le preguntó si la línea de recogida de Gaye incluía las palabras "curación sexual", Fonda admitió en broma "Necesitaba un poco, pero él no dijo eso, no".
La actriz ganadora del Óscar explicó que después del fallecimiento de Gaye en 1984, descubrió que el cantante de "You're All I Need To Get By" tenía una foto de ella en su refrigerador.
El artista del soul murió a la edad de 44 años después de que su padre le disparara dos veces durante un altercado en su casa de Los Ángeles.
También se le preguntó a la estrella de Grace y Frankie sobre el tiempo que pasó con Marlon Brando, su coprotagonista en The Chase, a lo que ella respondió: "Decepcionante. Pero un gran actor".
No está claro si la respuesta de Fonda se refiere a una relación con Brando, pero el entrevistador no investigó más.
Fonda, activista de toda la vida, se ha casado tres veces, la más reciente con Ted Turner, el multimillonario fundador de CNN. Se casaron en 1991 y la actriz se divorció de él en 2001.
Recientemente salió con el productor Richard Perry durante ocho años, pero la relación terminó en 2017.
Register for free to continue reading
Registration is a free and easy way to support our truly independent journalism
By registering, you will also enjoy limited access to Premium articles, exclusive newsletters, commenting, and virtual events with our leading journalists
Already have an account? sign in