The Mandalorian: Final de temporada presenta un personaje clásico de la saga de Star Wars
El último episodio de la segunda temporada causó revuelo en las redes sociales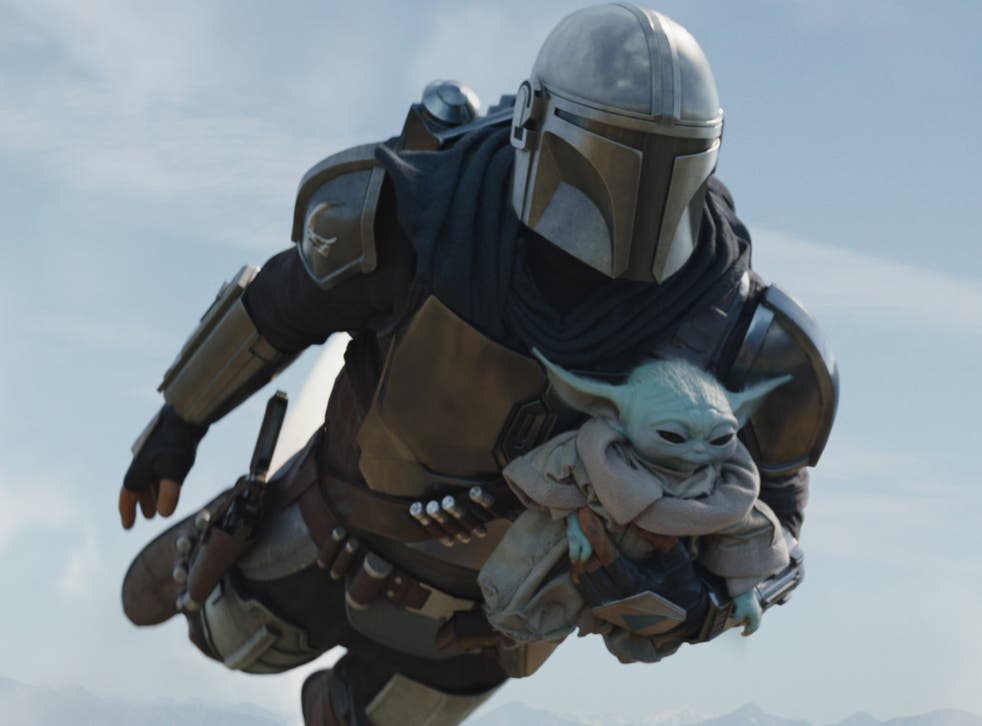 Read in English
Los fanáticos de The Mandalorian fueron sorprendidos por el final de temporada que trajo de vuelta a uno de los personajes más importantes de la saga Star Wars.
La serie que hoy (18 de diciembre) concluyó su segunda temporada en Disney+, ha incorporado a varios personajes del universo de Star Wars en episodios recientes.
Bo Katan (Katee Sackhoff) y Ahsoka Tano (Rosario Dawson), de las series animadas Clone Wars y Rebels , se encuentran entre los personajes que ya han aparecido en The Mandalorian, junto con el cazarrecompensas de la trilogía original Boba Fett (Temuera Morrison).
Pero el final ha presentado el nombre más grande hasta la fecha. Deja de leer aquí a menos que estés feliz de descubrir spoilers del final de la segunda temporada de The Mandalorian, The Rescue.
Durante las últimas semanas, los fanáticos de The Mandalorian se han preguntado qué Jedi aparecería para responder a la llamada hecha por Grogu en el Capítulo 14: La Tragedia.
Si bien algunos especularon que sería Mace Windu, personificado por de Samuel L Jackson, o Cal Kestis, del exitoso videojuego Star Wars Jedi: Fallen Order de 2019, de hecho no fue otro que Luke Skywalker (Mark Hamill), quien llegó para salvar el día en el final del episodio.
Con la tecnología CGI en marcha para hacer parecer a Hamill lo más cercano a su aparición en Return of the Jedi de 1984, se ve a Luke empuñando su famoso sable de luz verde mientras lucha para liberar a Grogu de Moff Gideon, alejándose con él al final del episodio. También hubo un cameo del robot R2-D2 de Star Wars.
Los fanáticos quedaron impresionados por la apariencia y expresaron sus sentimientos en las redes sociales.
"Qué momento tan increíble, se siente tan bien. Solo lloré", escribió un fan.
"¡ESTO NO ACABA DE SUCEDER! ¡ESTOY TAN FELIZ!", escribió alguien más.
"Luke Skywalker y Grogu. Algunos de los mejores personajes de Star Wars. Gracias [Jon Favreau y Dave Filoni, creadores de la serie]", escribió un tercero.
Una persona publicó: "La secuencia de Luke Skywalker en el final de temporada es posiblemente la mejor desde la de Darth Vader al final de Rogue One y casi igual de épica. La aparición de Boba Fett en el palacio de Jabba al final de los créditos también fue genial".
Una secuencia posterior a los créditos del episodio también reveló una nueva serie centrada en Boba Fett .
Register for free to continue reading
Registration is a free and easy way to support our truly independent journalism
By registering, you will also enjoy limited access to Premium articles, exclusive newsletters, commenting, and virtual events with our leading journalists
Already have an account? sign in
Register for free to continue reading
Registration is a free and easy way to support our truly independent journalism
By registering, you will also enjoy limited access to Premium articles, exclusive newsletters, commenting, and virtual events with our leading journalists
Already have an account? sign in