Stevie Wonder presenta dos nuevas canciones y asegura sentirse "genial"
El virtuoso músico lanzó las canciones "Where is our love song" y "Can't Put in the Hands of Fate"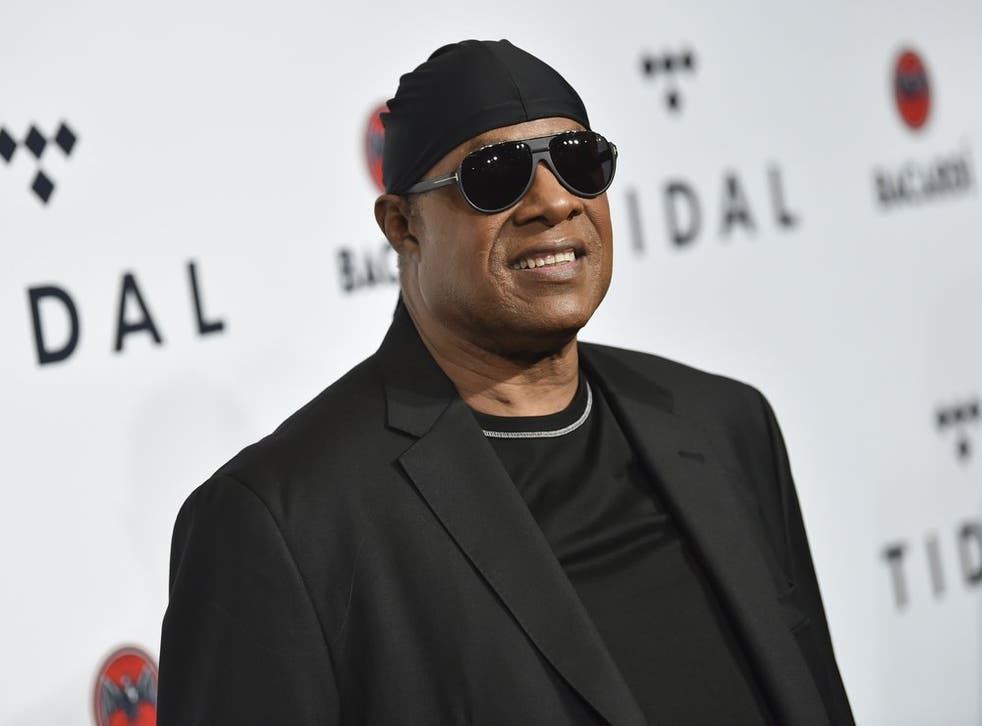 Read in English
Con la intención de inspirar un cambio en la complicada actualidad que atraviesa el mundo, este martes Stevie Wonder lanzó dos nuevas canciones.  
El virtuoso músico lanzó las canciones "Where is our love song" y "Can't Put in the Hands of Fate", mismas que se lanzarán a través de su nuevo sello discográfico "So What the Fuss Music" distribuido a través de Republic Records, compañía de Universal Music. Cabe mencionar que Wonder firmó con Motown Record durante la mayor parte de su carrera musical.
El músico de 70 años hizo el anuncio durante una conferencia de prensa virtual donde también dio una actualización sobre su estado de salud. Wonder aseguró que "fue bendecido con un nuevo riñón" en diciembre pasado.
"Desde que me dieron de alta del hospital, las enfermeras se han asegurado de que tome mis medicamentos a tiempo y lo haré todo el tiempo que sea necesario, incluso si es el resto de mi vida. Me siento genial. Mi voz se siente muy bien. Siento que tengo unos 40 en este momento y agradezco a todos por las oraciones y el amor", comentó el músico.
"Y para todas las personas que han estado escuchando estos rumores, escuchen, si me siento de alguna manera, les haré saber. No queremos tener información errónea. Estoy vivo y coleando", agregó Stevie Wonder.
El anuncio de este martes, donde Wonder anunció por primera ocasión el lanzamiento de dos canciones al mismo tiempo, coincidió con el cumpleaños número 36 de su segundo hijo, Mumtaz Morris.
Wonder dijo que comenzó a escribir "Where Is Our Love Song" cuando tenía 18 años. "Luego vino este año. Con toda la confusión y todo el odio y todo el este contra el oeste, la izquierda contra la derecha. Es solo un duro descanso", abundó.
Todas las ganancias de "Where Is Our Love Song", que presenta al guitarrista ganador del Grammy Gary Clark Jr., beneficiarán a Feeding America.
Los raperos Busta Rhymes Rapsody, Cordae y Chika aparecen en "Can't Put It In the Hands of Fate" y Wonder dijo que planea incluir las canciones en un nuevo EP.
Explicó que "Can't Put It In the Hands of Fate" era una canción originalmente sobre una relación, pero luego actualizó la letra después de "pensar en dónde (estamos) en el mundo y pensar en cómo esto es lo más crucial hora."
"El cambio es ahora mismo. No podemos ponerlo en manos del destino. Nadie tiene tiempo para esperar. No podemos poner en manos del destino la búsqueda de una cura para este terrible virus. Tenemos que ponernos de rodillas y rezar o lo que sea que hagas", señaló el virtuoso músico.
"Quiero que todos estén bien. No me importa de qué color eres porque en realidad no veo tu color. Tú ves el color, no actúes como si no vieras el color, lo ves. Pero no veo tu color visual. Pero siento tu alma. Siento tu espíritu. Veo el color de tu espíritu y alma, y veo demasiados espíritus y almas que no se tratan del amor. que se supone que debemos tener y sentir el uno por el otro", puntualizó Stevie Wonder.
Register for free to continue reading
Registration is a free and easy way to support our truly independent journalism
By registering, you will also enjoy limited access to Premium articles, exclusive newsletters, commenting, and virtual events with our leading journalists
Already have an account? sign in
Register for free to continue reading
Registration is a free and easy way to support our truly independent journalism
By registering, you will also enjoy limited access to Premium articles, exclusive newsletters, commenting, and virtual events with our leading journalists
Already have an account? sign in