Salma Hayek revela que querían a Cameron Diaz para el papel de mexicana en Desperado
Hayek ha hablado previamente sobre la discriminación que enfrentan los actores latinos como ella en Hollywood.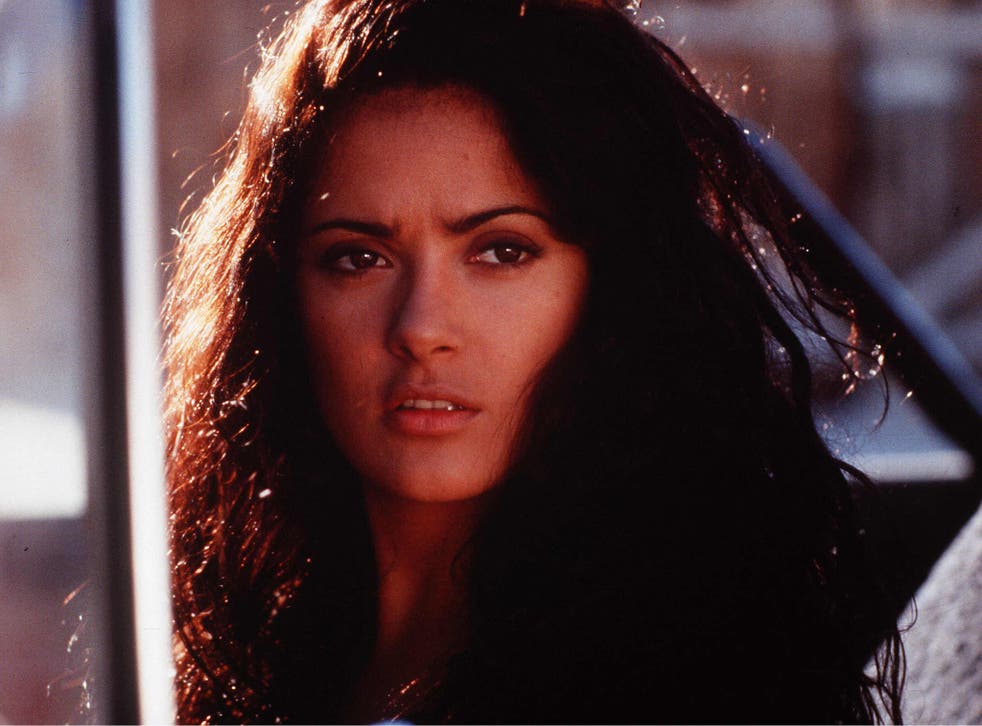 Read in English
Salma Hayek ha revelado que el estudio detrás de Desperado quería a Cameron Díaz en un papel mexicano "porque su apellido era Díaz".
Hayek, cuya carrera en Hollywood fue impulsada después de interpretar a Carolina en la película de acción de 1995, dijo que el estudio inicialmente tenía en mente a otra actriz para el papel.
Hayek le dijo a Elle que, aunque el director de la película, Robert Rodríguez, la respaldaba para el papel, el estudio (Columbia Pictures, respaldada por Sony) todavía hizo su audición "varias veces y realizó varias pruebas de pantalla".
También reveló que Díaz fue la primera opción del estudio para su personaje. Hayek dijo: "Recuerdo que Cameron Diaz era enorme en ese momento y su apellido era Díaz, por lo que dijeron que podía ser mexicana".
La actriz nominada al Oscar también recordó otras veces que la excluyeron de las películas por ser latina.
En particular, Hayek destacó el proceso de audición para The House of Spirits la adaptación cinematográfica de 1993 de la novela de Isabel Allende, protagonizada por Jeremy Irons, Meryl Streep, Winona Ryder y Glen Close.
"Yo decía solo escúchame leer, esto es para un papel latino. No estaban contratando a latinos para roles latinos", dijo. "No estaban contratando a latinos y punto, a menos que fuera la criada o la prostituta. Y esa parte no era una sirvienta o una prostituta".
La mujer de 54 años recibió un Oscar por su papel en la película Frida de 2002, en la que interpretó a la artista Frida Kahlo.
En 2017, Hayek dijo que el productor de la película Harvey Weinstein le hizo insinuaciones sexuales indeseadas y supuestamente amenazó con matarla en un ataque de rabia cuando ella lo rechazó.
La actriz aparecerá en la nueva película de Marvel The Eternals.
Register for free to continue reading
Registration is a free and easy way to support our truly independent journalism
By registering, you will also enjoy limited access to Premium articles, exclusive newsletters, commenting, and virtual events with our leading journalists
Already have an account? sign in