Taylor Swift reacciona al comentario del actor de The Office, Rainn Wilson
"No sé quién es. ¿Inventor del Swiffer?", tuiteó Wilson en broma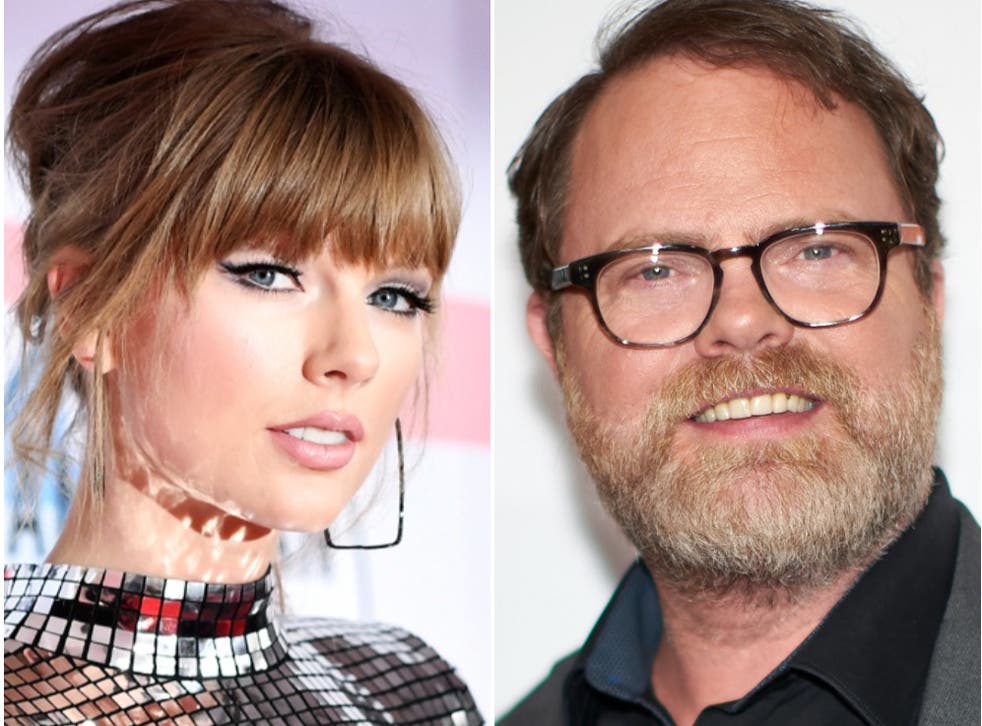 Taylor Swift y Rainn Wilson tuvieron un divertido intercambio de mensajes en Twitter, deleitando tanto a los fanáticos de la cantante como a los de The Office.
El 14 de diciembre, la cantante de "Willow" respondió a SPIN, que llamó a su nuevo álbum Evermore una "innegable obra maestra del folk-pop", con un gif del personaje de Wilson en The Office llorando y diciendo "gracias".
Wilson respondió, bromeando que no sabía quién era Swift. "No sé quién es. ¿Inventor del Swiffer?", tuiteó.
Swift, que es un gran admirador de The Office, respondió compartiendo una imagen del personaje de Office de John Krasinski, Jim, pronunciando a la cámara "Touché".
La intérprete ganadora del Grammy, que recién celebró su 31 cumpleaños, acaba de lanzar Evermore, su continuación del álbum Folklore simplificado de 2020.
Recientemente, desmintió los rumores de que un tercer lanzamiento del álbum (que se rumoreaba que se llamaría Woodvale) estaba en camino.
Hablando con el presentador Jimmy Kimmel, Swift comentó los rumores, que habían comenzado debido a que los fanáticos notaron la palabra "Woodvale" en la portada de su álbum Folklore.
"Tiendo a ser una especie de agente secreto molesto acerca de dejar caer pistas y pistas y huevos de pascua", dijo.
"Es muy molesto, pero es divertido para los fans y es divertido para mí, porque a ellos les gusta captar las cosas y notarán muchas cosas en los videos musicales o lo que sea. Y a veces lo llevo demasiado lejos y cometo un error.
"Quería ver cómo se verían [los títulos] en las portadas de los álbumes, me burlé de ellos y luego decidí que en realidad no quería tener un título en la portada del álbum", continuó. "Y nos olvidamos de quitarle el nombre en clave falso a uno de ellos".
Evermore, que presenta colaboraciones con Bon Iver, HAIM y Matt Berninger de The National, ya está disponible.
Register for free to continue reading
Registration is a free and easy way to support our truly independent journalism
By registering, you will also enjoy limited access to Premium articles, exclusive newsletters, commenting, and virtual events with our leading journalists
Already have an account? sign in