Hilary Duff anuncia cancelación del reboot de "Lizzie McGuire"
"Lamentablemente, y a pesar de los mejores esfuerzos de todos, no va a suceder"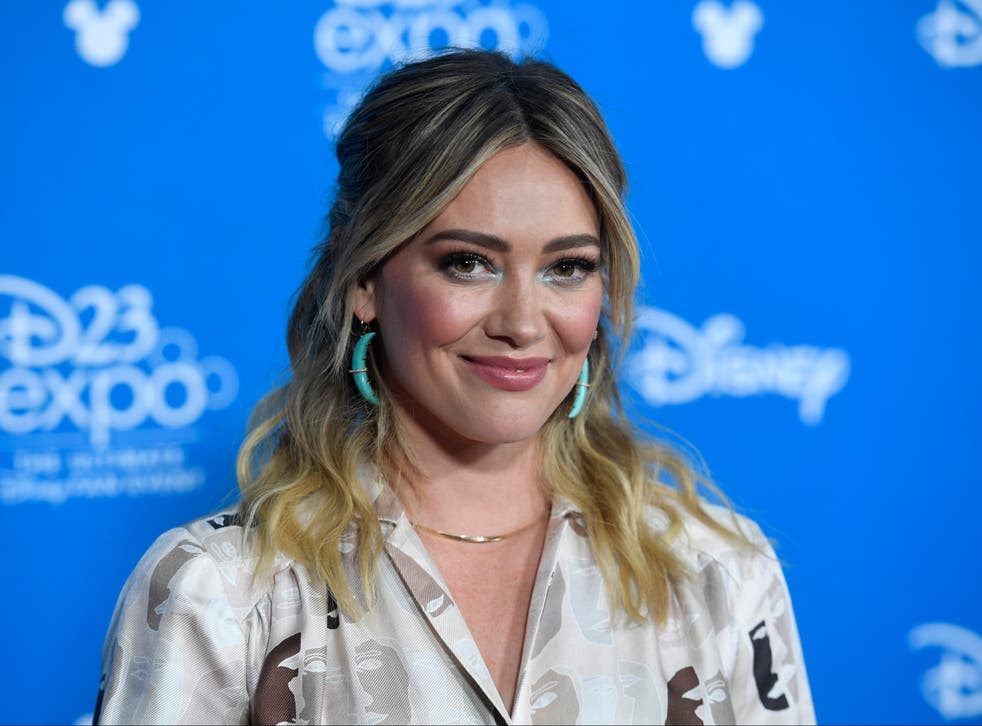 Read in English
El reboot planeado de Lizzie McGuire por Disney Plus se canceló. Hilary Duff, quien interpretó al personaje principal en la serie original y estaba lista para repetir el papel, dio la noticia el miércoles en las redes sociales.
"Me sentí muy honrada de tener el personaje de Lizzie en mi vida", escribió.
Refiriéndose al reboot planeado, agregó: "Sé que los esfuerzos y las conversaciones han estado en todas partes tratando de hacer que el reboot funcione, pero, lamentablemente y a pesar de los mejores esfuerzos de todos, no va a suceder. Quiero que cualquier reboot de Lizzie sea honesto y auténtico con respecto a quien sería Lizzie hoy. Es lo que se merece el personaje".
La actriz sugirió a los fanáticos "tomen un momento para llorar por la increíble mujer que habría sido [Lizzie] y las aventuras que nos habríamos llevado con ella".
"Estoy muy triste, pero prometo que todos hicieron todo lo posible y las estrellas simplemente no se alinearon", agregó. "Oye, esto es de lo que está hecho 2020".
Un portavoz de Disney dijo a The Independent en un comunicado: "Los fanáticos de Lizzie McGuire tienen grandes expectativas para cualquier historia nueva. A menos que y hasta que estemos seguros de que podemos cumplir con esas expectativas, hemos decidido esperar y hoy informamos a los representantes del elenco que no avanzamos con la serie planificada".
El reboot planeado de Lizzie McGuire se anunció en agosto del año pasado. Duff compartió un primer vistazo a la producción el mes siguiente.
Terri Minsky, la creadora de la serie original, dejó sus deberes como showrunner en enero de este año, informó Variety en ese momento.
Un portavoz de Disney dijo al sitio web en un comunicado: "Los fanáticos tienen un vínculo sentimental con Lizzie McGuire y grandes expectativas para una nueva serie. Después de filmar dos episodios, llegamos a la conclusión de que necesitamos movernos en una dirección creativa diferente y estamos poniendo una nueva lente en el programa ".
La Lizzie McGuire original duró dos temporadas en Disney Channel entre 2001 y 2004. En 2003 se estrenó una película, The Lizzie McGuire Movie.
Register for free to continue reading
Registration is a free and easy way to support our truly independent journalism
By registering, you will also enjoy limited access to Premium articles, exclusive newsletters, commenting, and virtual events with our leading journalists
Already have an account? sign in
Register for free to continue reading
Registration is a free and easy way to support our truly independent journalism
By registering, you will also enjoy limited access to Premium articles, exclusive newsletters, commenting, and virtual events with our leading journalists
Already have an account? sign in