Amazon lanzará la secuela de 'Borat' antes de las elecciones
Borat ha vuelto.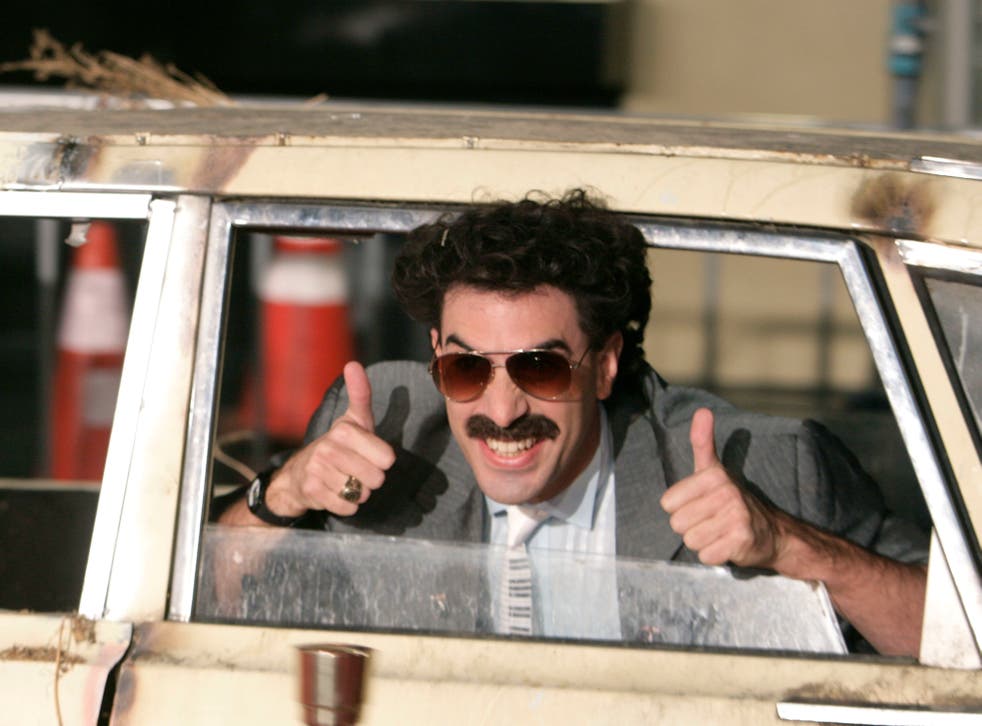 Read in English
Borat ha vuelto. Sacha Baron Cohen ha filmado una secuela de su película de 2006 "Borat! "Cultural Learnings of America for Make Benefit Glorious Nation of Kazakhstan" que Amazon planea publicar antes de las elecciones.
El gigante del streaming confirmó el martes que ha adquirido los derechos mundiales de la película. Según se informa, se titula: "Borat: regalo de un mono pornográfico al viceestreno Mikhael Pence para beneficiar a la nación recientemente disminuida de Kazajstán".
Los informes se han acumulado constantemente sobre el proyecto durante todo el verano, ya que se filmó en secreto durante la pandemia. A principios de julio, Rudy Giuliani llamó a la policía sobre Cohen después de una entrevista en la que Cohen emergió en su personaje. Giuliani le dijo a Page Six: "Este tipo entra corriendo con un loco, lo que yo diría que es un traje rosa transgénero. Era un bikini rosa, con encaje ".
En junio, Cohen apareció en un mitin de extrema derecha en Olympia, Washington, haciéndose pasar por patrocinador del evento. Lideró a la multitud en un cántico con carga racial.
Cohen originó el personaje de Borat Sagdiyev, un periodista kazajo ficticio, en su serie "Da Ali G Show". La película de 2006, dirigida por Larry Charles, recaudó 262 millones de dólares en todo el mundo y fue nominada al mejor guión adaptado.
Register for free to continue reading
Registration is a free and easy way to support our truly independent journalism
By registering, you will also enjoy limited access to Premium articles, exclusive newsletters, commenting, and virtual events with our leading journalists
Already have an account? sign in