Muerte de Jessica Walter: la estrella de Arrested Development y Archer muere a los 80 años
Se confirmó que la actriz falleció mientras dormía en su casa en la ciudad de Nueva York el miércoles 24 de marzo.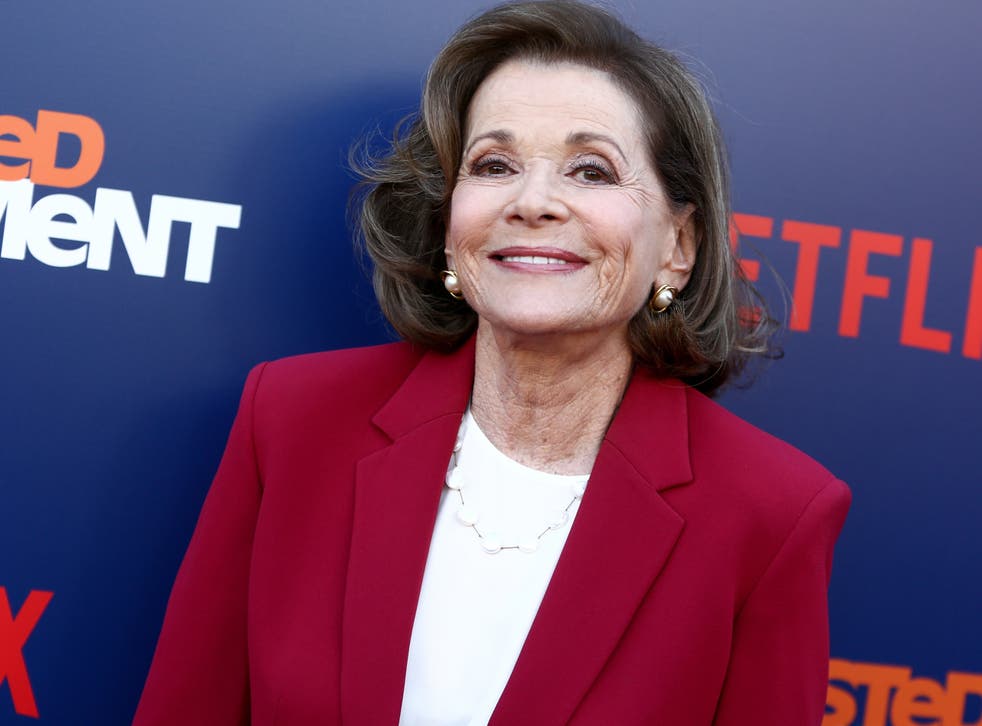 Jessica Walter, la actriz ganadora del premio Emmy mejor conocida por sus papeles en Arrested Development y Archer, murió a los 80 años.
La noticia fue confirmada por su hija, Brooke Bowman, quien dijo en un comunicado: "Con gran pesar confirmo el fallecimiento de mi querida mamá Jessica. Una actriz en activo durante más de seis décadas, su mayor placer fue llevar alegría a los demás a través de su narración tanto en la pantalla como fuera de ella. Si bien su legado vivirá a través de su trabajo, muchos también la recordarán por su ingenio, clase y alegría de vivir en general".
Se confirmó que Walter falleció mientras dormía en su casa en la ciudad de Nueva York el miércoles 24 de marzo.
Al comenzar su carrera como actriz en la ciudad de Nueva York, Walter apareció por primera vez en varias producciones de Broadway, incluidas Advise and Consent, Rumors de Niel Simon, A Severed Head, Nightlife y Photo Finish, lo que le valió un premio Clarence Derwent como la recién llegada más prometedora.
Walter también apareció en Playwright's Horizons de Nueva York y en Los Angeles Theatre Center, donde protagonizó Tartuffe junto a su esposo Ron Leibman, quien falleció en 2019. También apareció en la aclamada reposición de Broadway de Anything Goes, la cual se llevo un Tony.
Leer más:
En el cine, Walter apareció en el debut como director de Clint Eastwood en 1971, Play Misty for Me , la película de 1984 The Flamingo Kid y la comedia de 1998 Slums of Beverly Hills.
En televisión, Walter es quizás mejor conocida hoy por su papel como la adinerada matriarca Lucille Bluth en Arrested Development (desde 2003 hasta 2006), por la que obtuvo una nominación al Emmy (Mejor Actriz de Reparto) y dos nominaciones al SAG. También formó parte de la cuarta y quinta temporada del programa, que se emitió en 2018 y 2019 en Netflix.
En los últimos años, Walter también prestó su voz a Malory Archer en la serie animada Archer de FXX.
A lo largo de los años, también tuvo papeles nominados al Emmy en Trapper John, MD y Streets of San Francisco .
En 1975, ganó un Emmy a la mejor actriz principal en una miniserie o película por su papel en The NBC Mystery Movie .
Walter también se desempeñó como segunda vicepresidenta nacional del Screen Actors Guild y fue miembro electa de la junta directiva de SAG durante más de una década.
En lugar de flores, Deadline informa que la familia pide que se hagan donaciones a Perros Guía para Ciegos.
Register for free to continue reading
Registration is a free and easy way to support our truly independent journalism
By registering, you will also enjoy limited access to Premium articles, exclusive newsletters, commenting, and virtual events with our leading journalists
Already have an account? sign in