Super Bowl: Jazmine Sullivan y Eric Church entonarán el himno nacional
Las actuaciones serán el 7 de febrero en el Raymond James Stadium en Tampa, Florida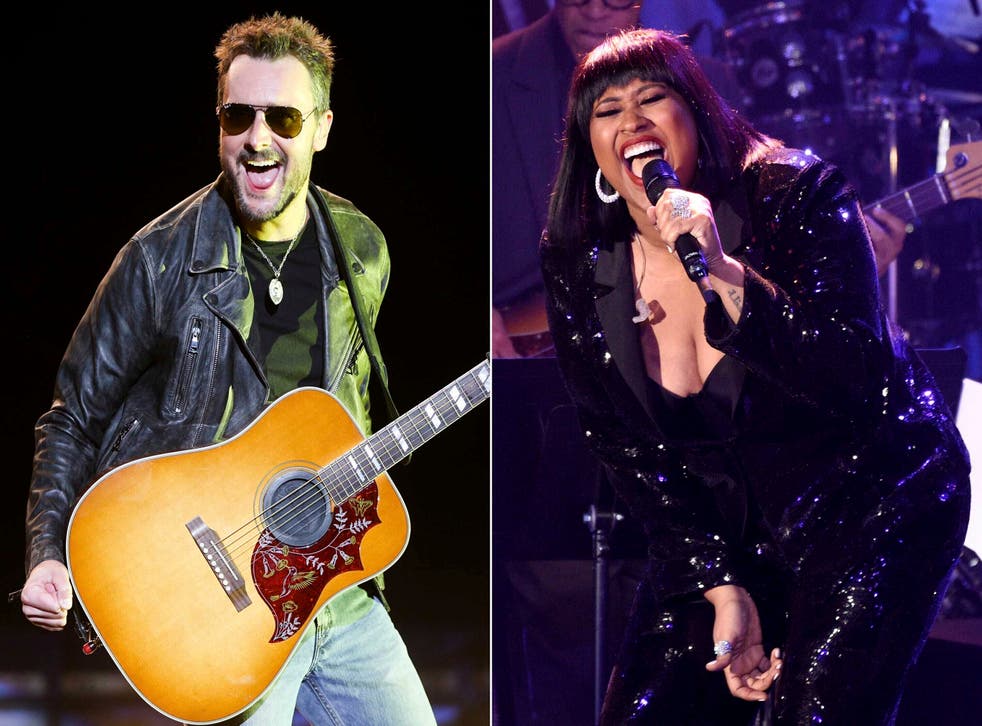 La cantante de R&B, Jazmine Sullivan, y el músico country Eric Church entonarán juntos el himno nacional el mes entrante en el Super Bowl. La ganadora del Grammy H.E.R. cantará "America the Beautiful".
Las actuaciones serán el 7 de febrero en el Raymond James Stadium en Tampa, Florida, antes del gran partido de la NFL y del espectáculo del medio tiempo que encabezará The Weeknd. El evento se transmitirá en vivo por CBS.
El rapero y músico Warren "WAWA" Snipe, quien es sordo, interpretará "The Star-Spangled Banner" y "America the Beautiful" en lenguaje de signos americano. El director musical nominado al Emmy Adam Blackstone producirá la actuación de Church y Sullivan.
La compañía Roc Nation de Jay-Z regresa por segundo año consecutivo como productora ejecutiva del espectáculo del medio tiempo. Jesse Collins, quien ha producido los Premios BET y trabaja este año en las ceremonias de los Grammy y los Oscar, fungirá como productor ejecutivo.
Sullivan encabezó las listas de popularidad de R&B en 2008 con su primer sencillo y álbum. Ha recibido 12 nominaciones al Grammy y ha escrito canciones para Mary J. Blige, Jennifer Hudson y Monica. Su nuevo álbum, "Heaux Tales", debutó esta semana de No. 4 en la lista de 200 discos de todos los géneros de Billboard.
Church, nominado a 10 Grammy, debutó en 2006 y desde entonces ha liderado las listas country con canciones como "Drink In My Hand", "Springsteen", "Talladega" y "Record Year". Varios de sus discos se han certificado platino y multiplatino. El año pasado fue nombrado artista del año en la ceremonia de los Premios de la Asociación de la Música Country.
H.E.R. ganó dos Grammys en 2019 y ha recibido elogios de la crítica por sus actuaciones en vivo, incluyendo su trabajo como guitarrista. Ha recibido premios MTV a los Videos Musicales, BET y Soul Train Music, y ha lanzado éxitos de R&B como "Focus", "Best Part", "Slide", "Damage" y "B.S." con Jhené Aiko.
Register for free to continue reading
Registration is a free and easy way to support our truly independent journalism
By registering, you will also enjoy limited access to Premium articles, exclusive newsletters, commenting, and virtual events with our leading journalists
Already have an account? sign in