The Chicks salen de gira tras un largo receso
The Chicks, el trío femenino ganador de 13 premios Grammy, saldrá de gira por primera vez desde 2017, dos años después del lanzamiento de su quinto álbum de estudio, "Gaslighter"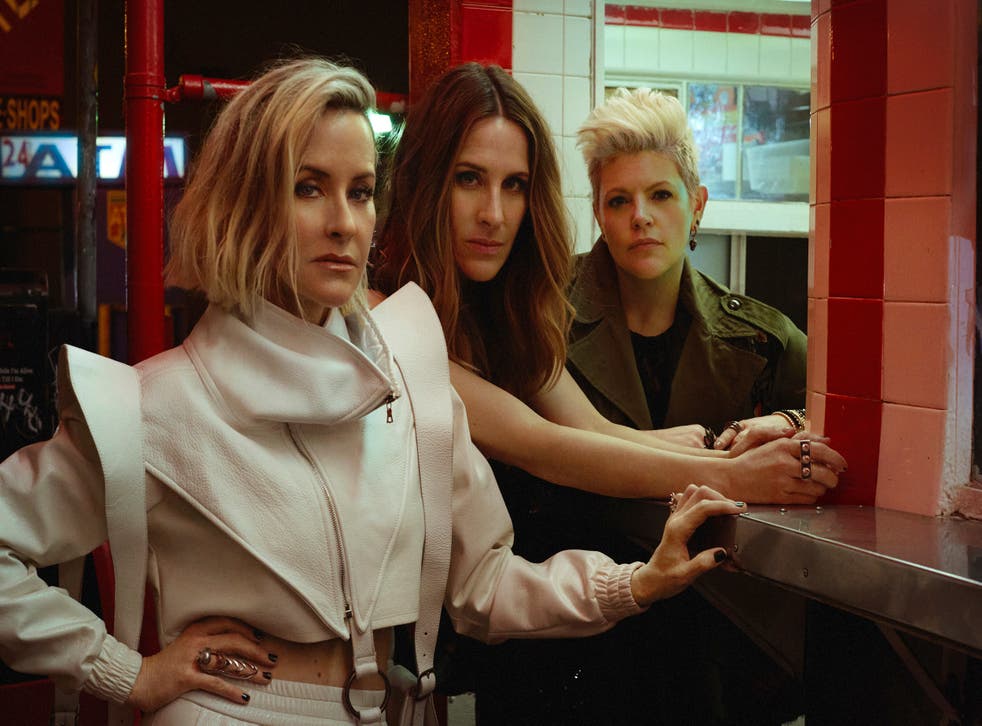 The Chicks, el trío femenino ganador de 13 premios Grammy, saldrá de gira por primera vez desde 2017, dos años después del lanzamiento de su quinto álbum de estudio, "Gaslighter".
El grupo detrás de éxitos como "Wide Open Spaces" anunció el lunes que "The Chicks Tour" pasará por 27 ciudades de Norteamérica entre junio y agosto.
"Mientras grabábamos el álbum 'Gaslighter', constantemente me imaginaba interpretando todas esas canciones en la gira", dijo Martie Maguire, quien junto con su hermana Emily Strayer y Natalie Maines conforman The Chicks, en un comunicado a la AP. "La recompensa final para nosotras siempre es el espectáculo en vivo".
The Chicks lanzó en 2020 "Gaslighter", su primer álbum de estudio en 14 años, pero la pandemia descarriló los planes para una gira. El tour comenzará en St. Louis el 14 de junio y hará paradas en Chicago, Toronto, Boston, Charlotte, Los Ángeles y el Anfiteatro Red Rocks en Denver.
"Lo que más he extrañado de las giras son los primeros minutos de cada espectáculo", dijo Strayer. "Las luces del recinto cuando se apagan, el rugido de la multitud y la canción de apertura sonando por los altoparlantes. ¡Creo que todos hemos extrañado estar conectados a través de la música en vivo!".
Entre los teloneros de la gira estarán la cantautora ganadora del Grammy Patty Griffin y la rockera independiente Jenny Lewis.
"La mayoría de nuestros fans saben que somos fanáticas incondicionales de Patty", dijo Maines en un comunicado. "¡Las tres la vimos en The Ryman en 1998 y no la hemos dejado en paz desde entonces! Abrió para nosotros en nuestra primera gira como cabeza de cartel en 2000, y hemos versionado sus canciones más que nadie".
Los boletos salen a la venta el viernes.
__
En internet: https://thechicks.com
Register for free to continue reading
Registration is a free and easy way to support our truly independent journalism
By registering, you will also enjoy limited access to Premium articles, exclusive newsletters, commenting, and virtual events with our leading journalists
Already have an account? sign in
Register for free to continue reading
Registration is a free and easy way to support our truly independent journalism
By registering, you will also enjoy limited access to Premium articles, exclusive newsletters, commenting, and virtual events with our leading journalists
Already have an account? sign in