Renuncia el director universitario de NY, cercano a Cuomo
El líder del sistema universitario del estado de Nueva York renuncia en medio de duras críticas por su conducta cuando era asesor del exgobernador Andrew Cuomo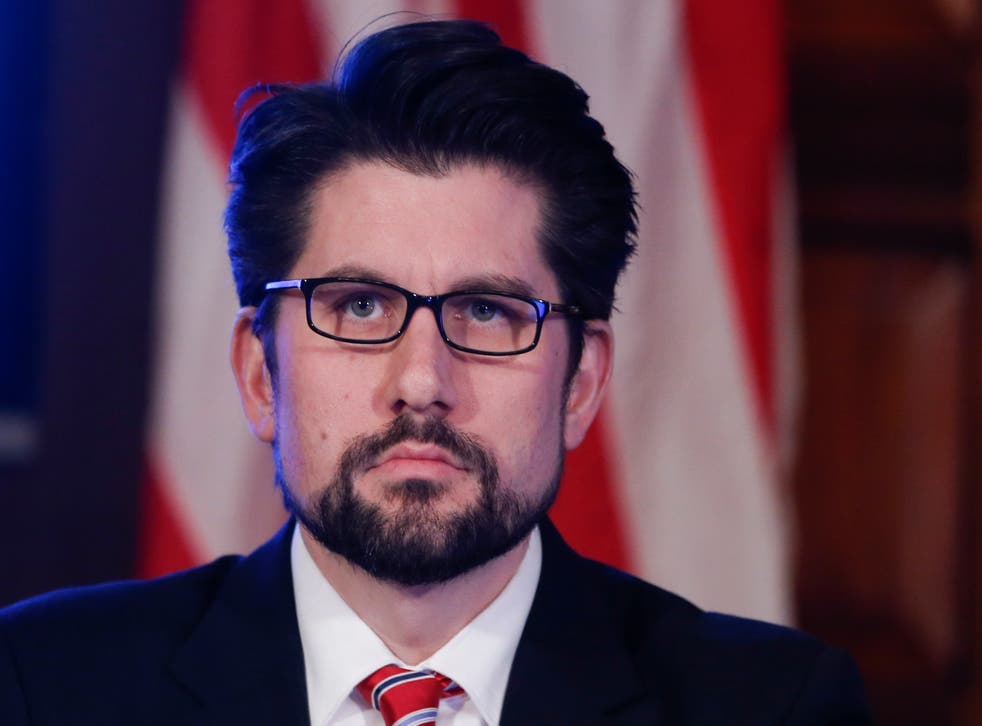 El líder del sistema universitario del estado de Nueva York renunció en medio de duras críticas por su conducta cuando era asesor del exgobernador Andrew Cuomo.
"Los sucesos recientes en torno mío la semana pasada se han convertido en una distracción sobre la importante labor que se debe cumplir en momentos en que SUNY sale del COVID-19", explicó el canciller universitario, James Malatras en una carta el jueves a la junta directiva de la State University of New York.
Su renuncia es efectiva el 14 de enero.
Han abundado las críticas contra Malatras desde que la fiscal general del estado de Nueva York, Letitia James, publicó transcripciones y pruebas de una investigación de acoso sexual que obligó a Cuomo a renunciar. El exgobernador ha rechazado las acusaciones.
Un intercambio de mensajes de texto de 2019 entre Malatras y otros aliados de Cuomo les muestra burlándose de Lindsey Boylan una exfuncionaria de desarrollo económico que luego sería la primera mujer en acusar públicamente a Cuomo.
En ese entonces Boylan todavía no había formulado sus acusaciones contra Cuomo. Pero tras dejar la administración, tuiteó que trabajar en política había sido "una experiencia tóxica y desmoralizante".
En uno de los mensajes de texto, Malatras parece insultar a Boylan.
"Publiquemos algunos de sus emails locos", escribió Malatras en uno de los mensajes.
Boylan se fue de la administración luego que algunos de sus propios subalternos se quejaron de ella, acusándola de prepotente.
Al mismo tiempo, el diario Times Union of Albany reportó esta semana que cuando Malatras fue director del Instituto Rockefeller en SUNY, tildó a una empleada de "una miseria" y "totalmente imposible".
La junta directiva del sistema universitario declaró la semana pasada que apoyaba a Malatras. Pero legisladores estatales habían pedido su renuncia.
Register for free to continue reading
Registration is a free and easy way to support our truly independent journalism
By registering, you will also enjoy limited access to Premium articles, exclusive newsletters, commenting, and virtual events with our leading journalists
Already have an account? sign in