Operan del corazón a Carlos Santana; cancela conciertos
Carlos Santana anuncia que fue operado exitosamente del corazón, pero que debió cancelar sus presentaciones programadas para diciembre en Las Vegas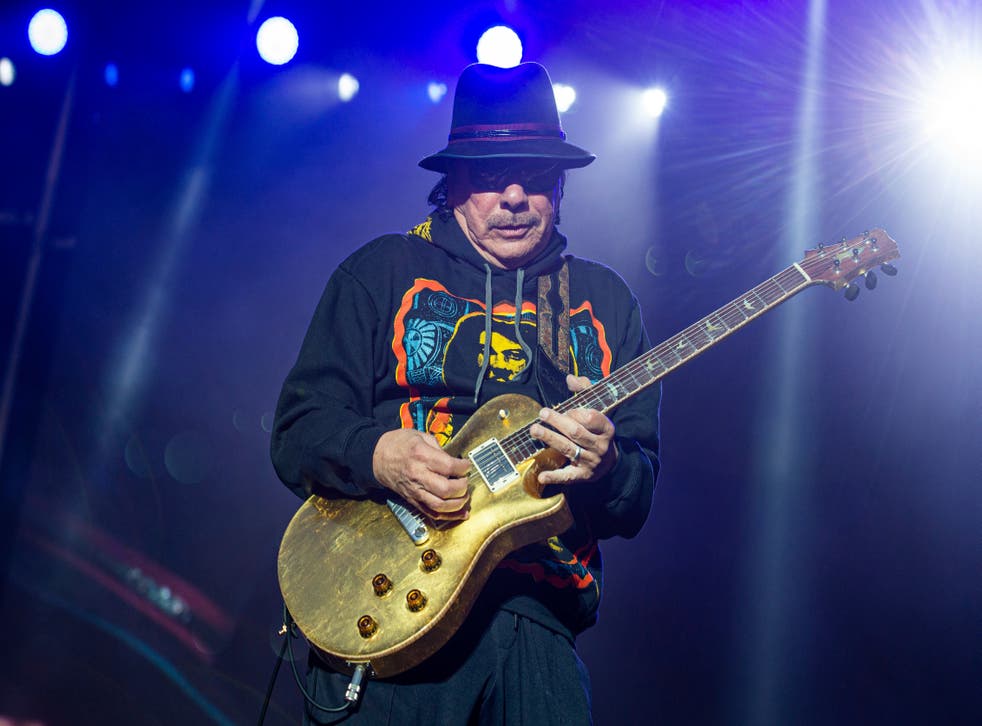 Carlos Santana anunció que fue operado exitosamente del corazón, pero que debió cancelar sus presentaciones programadas para diciembre en Las Vegas
En un video difundido el miércoles, Santana dijo que le pidió a su esposa que lo llevara el sábado al hospital porque tenía un problema en el pecho.
"Voy a tomarme un tiempo de descanso para asegurarme de que me recupere y descanse", informó el artista.
El guitarrista de 74 años se sometió a un "procedimiento de corazón no programado", aseguró el presidente de Universal Tone Management, Michael Vrionis, sin dar detalles.
Debido a la cirugía de corazón y su recuperación posterior, el 10 veces ganador del Grammy buscó la cancelación de sus conciertos en el Mandalay Bay Resort and Casino que estaban programados para finales de año. Santana tiene previsto reanudar sus presentaciones en enero, manifestó su agencia.
"Carlos lo está haciendo estupendamente y ansía estar pronto de regreso a los escenarios", afirmó Vriones en un comunicado. "Lamenta profundamente que debido a este 'reductor de velocidad' tuviera que cancelar sus próximas presentaciones".
Santana estrenó este año el álbum "Blessings and Miracles", que incluye colaboraciones con Rob Thomas, Chris Stapleton y otros.
Register for free to continue reading
Registration is a free and easy way to support our truly independent journalism
By registering, you will also enjoy limited access to Premium articles, exclusive newsletters, commenting, and virtual events with our leading journalists
Already have an account? sign in