ONG pide ayudas millonarias para los niños afganos en 2021
Unos 10 millones de niños en Afganistán, en riesgo de no tener suficiente comida para 2021, dice Save The Children, que pide miles de millones de dólares en nuevas ayudas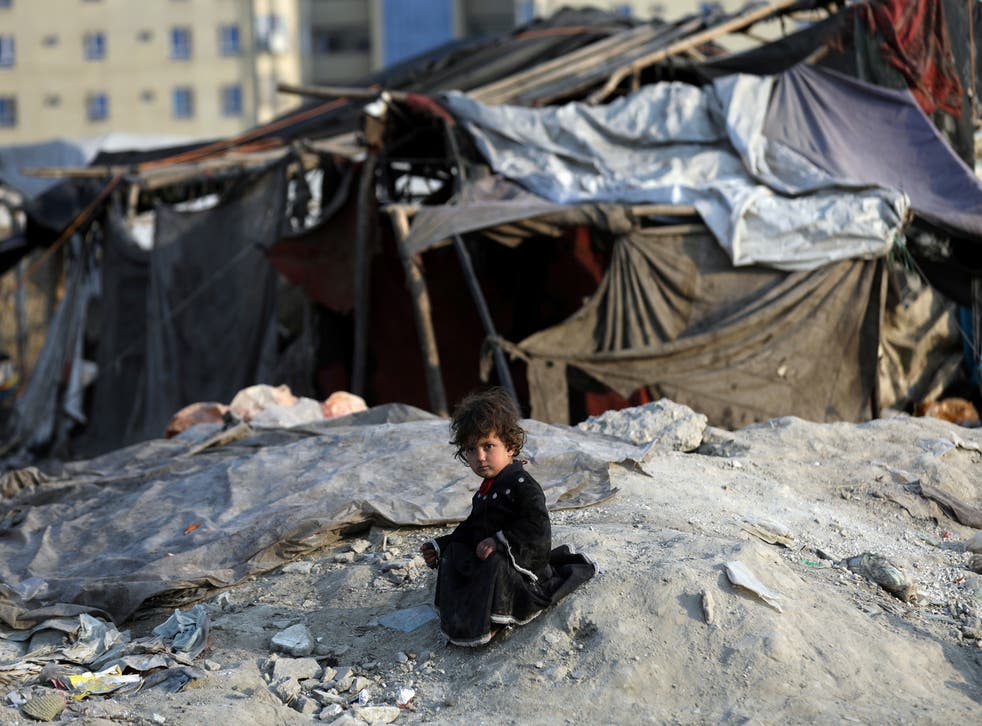 Unos 10 millones de niños en Afganistán un país devastado por la guerra, corren el riesgo de no tener suficiente comida para 2021, dijo una organización humanitaria el martes, pidiendo miles de millones de dólares en nuevas ayudas.
Poco más de 18 millones de afganos, incluyendo 9,7 millones de menores, necesitan urgentemente ayuda vital, incluyendo alimentos, explicó Save the Children en un comunicado. La ONG pidió 3.000 millones en donaciones para sufragar la asistencia para todo el año.
Según Chris Nyamandi, director de la organización para el país, los afganos sufren por la combinación de un conflicto violento, la pobreza y la pandemia del coronavirus. "Es una situación desesperadamente mala que necesita atención urgente de la comunidad internacional", afirmó.
La última ronda de conversaciones de paz entre los talibanes y los negociadores del gobierno afgano, que comenzó a principios de mes en Qatar, ha tardado en arrojar resultados mientras aumenta la preocupación por un reciente brote de violencia en todo el país.
La pandemia ha tenido también un impacto desastroso en millones de familias afganas. En 2020, el Banco Mundial estimó que la crisis sanitaria había interrumpido seriamente las importaciones, incluyendo las de artículos vitales para los hogares, lo que resultó en una rápida inflación. Los problemas de salud y económicos derivados del virus han agravado el impacto humanitario en la nación.
Muchos afganos culpan también a una corrupción gubernamental descontrolada y a la anarquía de la mala economía del país.
Naciones Unidas y sus socios humanitarios tratarán de recaudar este año 1.300 millones de dólares en ayudas para 16 millones de afganos en situación de necesidad, dijo este mes el vocero del secretario general de la ONU, Stephane Dujarric. Esto es más de la estimación de 2,3 millones de personas que necesitó ayuda vital el año pasado.
Nyamandi afirmó que sin un final a la vista para el largo conflicto bélico, millones de personas seguirán sufriendo. "Esto es especialmente difícil para los menores, muchos de los cuales no han conocido nada más que la violencia", aseguró.
De acuerdo con la ONU, cerca de 6.000 personas — un tercio de ellos niños — fueron asesinadas o resultaron heridas en combates en suelo afgano entre enero y septiembre del año pasado, apuntó Nyamandi. La violencia sigue obligando a cientos de personas a huir de sus casas cada año y limita el acceso a los recursos incluyendo hospitales y clínicas.
En un reporte en diciembre, Save the Children dijo que más de 300.000 niños afganos enfrentaban las gélidas condiciones invernales, que podrían causarles enfermedades e incluso la muerte, sin la ropa ni la calefacción adecuadas. La ONG entregó paquetes para el invierno a más de 100.000 familias en 12 de las 34 provincias de Afganistán. Los kits incluían combustible y un calefactor, mantas y ropa de invierno como abrigos, calcetines, zapatos y gorros.
Register for free to continue reading
Registration is a free and easy way to support our truly independent journalism
By registering, you will also enjoy limited access to Premium articles, exclusive newsletters, commenting, and virtual events with our leading journalists
Already have an account? sign in
Register for free to continue reading
Registration is a free and easy way to support our truly independent journalism
By registering, you will also enjoy limited access to Premium articles, exclusive newsletters, commenting, and virtual events with our leading journalists
Already have an account? sign in