Naomi Judd, estrella de country, muere a los 76 años
Naomi Judd, del dúo ganador de Grammy The Judds y madre de Wynonna y Ashley Judd, fallece
Naomi Judd, estrella de country, muere a los 76 años

Show all 2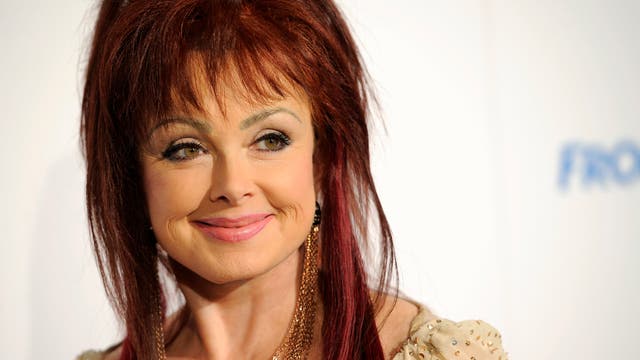 Naomi Judd, del dúo ganador de Grammy The Judds y madre de Wynonna y Ashley Judd, falleció. Tenía 76 años.
Sus hijas anunciaron el sábado la muerte de la cantante nacida en Kentucky en un comunicado proporcionado a The Associated Press.
"Hoy vivimos una tragedia como hermanas. Hemos perdido a nuestra hermosa madre a causa de enfermedad mental", se lee en el comunicado. "Estamos destrozadas. Navegamos por un profundo dolor y sabemos que, al igual que nosotras la queríamos, ella era querida por su público. Estamos en terreno desconocido".
En un comunicado firmado en nombre de su marido y también cantante Larry Strickland, se indicó que Naomi Judd murió cerca de Nashville, Tennessee. Además, indicó que no se darán más detalles sobre su muerte y pidió privacidad en el duelo de la familia.
The Judds iban a entrar al Salón de la Fama de la Música Country el domingo y acababan de anunciar una gira que comenzaría en otoño, la que sería su primera gira juntos en más de una década. También hicieron un regreso a las ceremonias de premios cuando se presentaron en los CMT Music Awards este mes.
"Es un honor haber sido testigo de "Love Can Build a Bridge" hace tan solo unas semanas", tuiteó la cantante de country Maren Morris el sábado.
"¡Esto es una noticia desgarradora! Naomi Judd era una de las personas más dulces que he conocido", publicó el cantante Travis Tritt en Twitter, y señaló que había trabajado con Judd varias veces tanto en la televisión como en sus actuaciones.
Las cantantes, madre e hija, consiguieron 14 canciones número 1 a lo largo de una carrera que duró casi tres décadas. Después de llegar a la cima de la música country, se retiraron en 1991 luego que los médicos diagnosticaran a Naomi Judd una hepatitis. Wynonna continuó su carrera como solista.
Register for free to continue reading
Registration is a free and easy way to support our truly independent journalism
By registering, you will also enjoy limited access to Premium articles, exclusive newsletters, commenting, and virtual events with our leading journalists
Already have an account? sign in
Register for free to continue reading
Registration is a free and easy way to support our truly independent journalism
By registering, you will also enjoy limited access to Premium articles, exclusive newsletters, commenting, and virtual events with our leading journalists
Already have an account? sign in