Muere Olivia Newton-John, superestrella del cine y la música
Muere Olivia Newton-John, superestrella que dominó las listas de música pop, country, contemporánea para adultos y dance con éxitos como "Physical" y "You're the One That I Want" y ganó incontables corazones como Sandy en la exitosa versión cinematográfica de "Grease" ("Vaselina")
Muere Olivia Newton-John, superestrella del cine y la música

Show all 2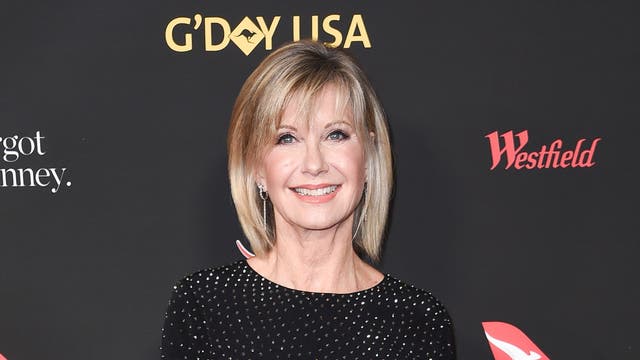 Olivia Newton-John, la superestrella que dominó las listas de música pop, country, contemporánea para adultos y dance con éxitos como "Physical" y "You're the One That I Want" y ganó incontables corazones como Sandy en la exitosa versión cinematográfica de "Grease" ("Vaselina"), falleció. Tenía 73 años.
Newton-John, residente australiana durante muchos años cuyas ventas superaron los 100 millones de discos, murió el lunes en su rancho del sur de California, informó su esposo, John Easterling, en Instagram y Facebook. "Pedimos que todos respeten la privacidad de la familia durante este momento tan difícil", dice el mensaje.
Entre 1973 y 1983, Newton-John estuvo entre los artistas más populares del mundo. Tuvo 14 sencillos entre las 10 más populares en Estados Unidos, ganó cuatro premios Grammy, protagonizó "Grease" con John Travolta y "Xanadu" con Gene Kelly. La canción de su famoso baile con Travolta, "You're the One That I Want", fue una de las más importantes de la era y ha vendido más de 15 millones de copias.
Register for free to continue reading
Registration is a free and easy way to support our truly independent journalism
By registering, you will also enjoy limited access to Premium articles, exclusive newsletters, commenting, and virtual events with our leading journalists
Already have an account? sign in
Register for free to continue reading
Registration is a free and easy way to support our truly independent journalism
By registering, you will also enjoy limited access to Premium articles, exclusive newsletters, commenting, and virtual events with our leading journalists
Already have an account? sign in