Muere la actriz de "Triangle of Sadness" Charlbi Dean
Charlbi Dean, la actriz sudafricana y modelo que tuvo un papel revelación en la película "Triangle of Sadness" ("El triángulo de la tristeza"), que ganó la Palma de Oro en el Festival de Cine de Cannes este año, ha muerto a los 32 años
Muere la actriz de "Triangle of Sadness" Charlbi Dean

Show all 8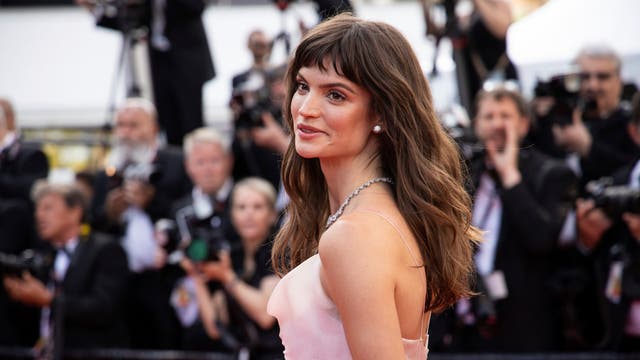 Charlbi Dean, la actriz sudafricana y modelo que tuvo un papel revelación en la película "Triangle of Sadness" ("El triángulo de la tristeza"), que ganó la Palma de Oro en el Festival de Cine de Cannes este año, ha muerto a los 32 años.
Dean falleció el lunes en un hospital en Nueva York por una enfermedad repentina e inesperada, dijeron sus representantes el martes.
Dean también tenía un papel recurrente como la asesina Syonide en la serie de DC Comics "Black Lightning" que se transmitió en CW de 2018 a 2021.
Su nombre verdadero era Charlbi Dean Kriek y nació en Ciudad del Cabo, donde también creció.
Dean comenzó a modelar cuando era niña, haciendo apariciones frecuentes en pasarelas y portadas de revista en las décadas siguientes.
Sobrevivió un accidente de auto casi fatal en 2009.
Debutó como actriz en la película de 2010 "Spud" una adaptación de una popular novela sudafricana sobre un internado para niños protagonizada por Troye Sivan y John Cleese. Retomó su papel en una secuela de 2013.
En "Triangle of Sadness", la primera película hablada en inglés del director sueco de "Turist" ("Fuerza mayor") Ruben Östlund, Dean y Harris Dickinson interpretan a una pareja de modelos y celebridades en un crucero para ultrarricos que entra en caos. La película cuenta con la actuación de Woody Harrelson como el capitán del barco.
En mayo ganó la Palma de Oro y se estrenará en Estados Unidos y la mayoría de Europa en octubre.
En el festival, antes de que la película ganara el premio, Dean dijo a The Associated Press, "Para mí, es como si ya hubiera ganado. Ya estoy en Cannes con la película. Eso es tan increíble. Cualquier cosa es simplemente la cereza sobre el pastel en este punto para mí".
Register for free to continue reading
Registration is a free and easy way to support our truly independent journalism
By registering, you will also enjoy limited access to Premium articles, exclusive newsletters, commenting, and virtual events with our leading journalists
Already have an account? sign in
Register for free to continue reading
Registration is a free and easy way to support our truly independent journalism
By registering, you will also enjoy limited access to Premium articles, exclusive newsletters, commenting, and virtual events with our leading journalists
Already have an account? sign in