Hong Kong: pasajeros de crucero esperan prueba de COVID-19
Miles de pasajeros esperan a bordo de un crucero en Hong Kong para someterse a pruebas de detección del coronavirus luego de que las autoridades sanitarias dijeron que nueve de ellos estaban ligados a un brote reciente de la variante ómicron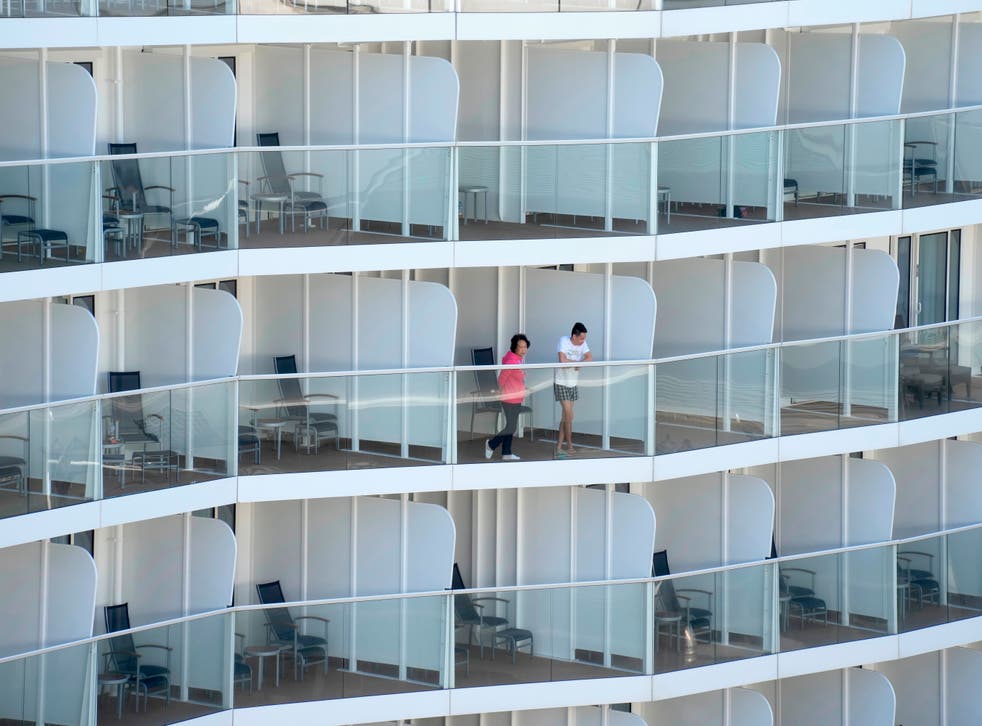 Miles de pasajeros estaban retenidos el miércoles a bordo de un crucero en Hong Kong para someterse a pruebas de detección del coronavirus luego de que las autoridades sanitarias dijeron que nueve de ellos estaban ligados a un brote reciente de la variante ómicron y ordenaron el regreso del barco a puerto.
Las autoridades obligaron al Spectrum of the Seas de Royal Caribbean, que comenzó a navegar el domingo en un "crucero a ninguna parte", a regresar un día antes el miércoles, según un comunicado del gobierno.
La orden se emitió luego de que nueve de sus pasajeros fueron identificados como contactos cercanos de un paciente infectado con la nueva variante, que es más contagiosa.
El crucero volvió a Hong Kong el miércoles por la mañana y los pasajeros estaban retenidos a bordo a la espera de las pruebas.
Royal Caribbean explicó en un comunicado que los nueve huéspedes fueron aislados de inmediato y que todos dieron negativo al coronavirus, y que la empresa estaba colaborando con las autoridades para cumplir con las políticas y normas de prevención de epidemias.
En la última semana, las autoridades de Hong Kong han cerrado varios edificios residenciales ligados a focos emergentes de ómicron en un intento por evitar su propagación por la ciudad.
Los brotes surgieron después de que varios miembros de la tripulación de Cathay Pacific imcumplieran la cuarentena para cenar en bares y restaurantes de la ciudad, antes de dar positivo por ómicron.
Royal Caribbean dijo que los viajeros a bordo del barco afectado recibirán un reembolso del 25% del precio del crucero. La salida del jueves también se canceló ya que la tripulación debe someterse a pruebas obligatorias, y esos pasajeros recibirán el importe total del boleto.
Register for free to continue reading
Registration is a free and easy way to support our truly independent journalism
By registering, you will also enjoy limited access to Premium articles, exclusive newsletters, commenting, and virtual events with our leading journalists
Already have an account? sign in