Gran Bretaña, envuelta en luto por la reina Isabel II
El nuevo rey de Gran Bretaña se prepara para reunirse con la primera ministra y dirigirse a una nación que llora a Isabel II, la única monarca británica que había conocido la mayor parte del mundo y una fuerza de estabilidad en una época volátil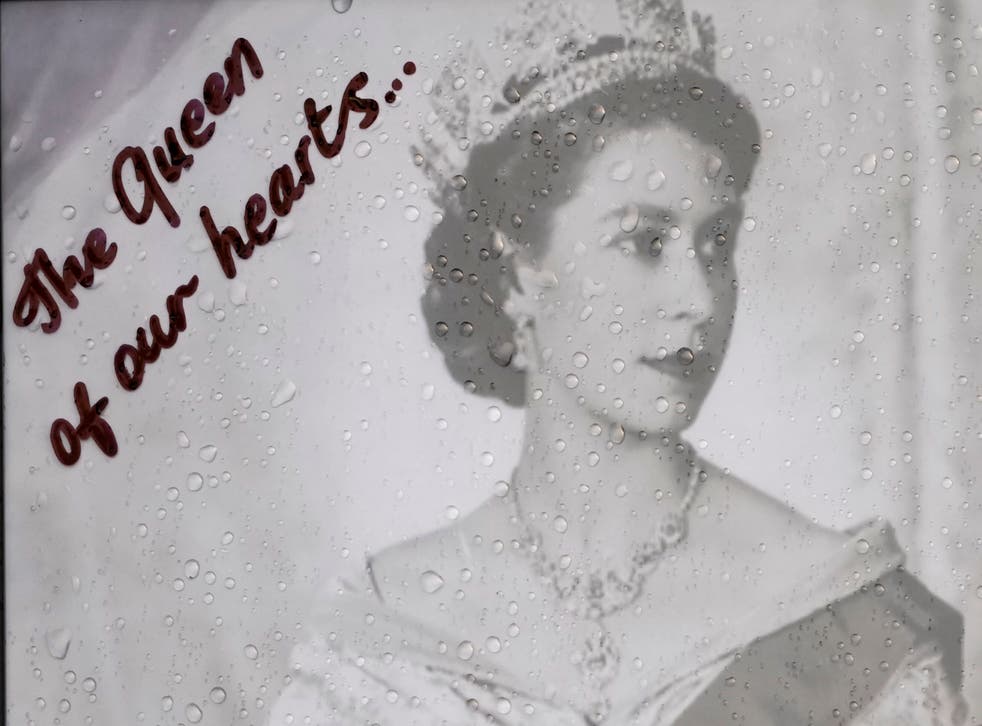 El nuevo rey de Gran Bretaña se preparaba para reunirse con la primera ministra el viernes y dirigirse a una nación que llora a Isabel II, la única monarca británica que había conocido la mayor parte del mundo y una fuerza de estabilidad en una época volátil.
El país comenzó el viernes un periodo de luto oficial de 10 días, con el repique de las campanas en todo el país. En la capital, Londres, se lanzarán 96 salvas de cañón, una por cada año de vida de la reina. Personas de todo el mundo se congregaron ante las embajadas británicas para rendir homenaje a la monarca, que falleció el jueves en el castillo de Balmoral, en Escocia.
Carlos III, que ha pasado gran parte de sus 73 años preparándose para reinar, sube al trono en una época de incertidumbre tanto para su país como para la propia monarquía.
El viernes, en su primer día completo en el cargo, se espera que regrese a Londres; se reúna con la primera ministra, Liz Truss, quien fue nombrada por su madre a principios de semana, y ofrezca un discurso a la nación en un momento en que muchos británicos están preocupados por la crisis energética, el encarecimiento del costo de la vida, la guerra en Ucrania y las consecuencias del Brexit.
Isabel ostentó el reinado más largo en la historia del país y fue un símbolo de constancia en una época turbulenta que vio el declive del imperio británico y la decadencia de su propia familia, cuyos miembros acudieron a su lado en la residencia de verano de Balmoral tras el empeoramiento de su salud.
El largo periodo de luto comienza el viernes con una misa de recuerdo en la catedral de San Pablo de Londres, a la que se espera que asistan Truss y los principales ministros del gobierno. Carlos, que se convirtió en rey inmediatamente después del deceso de su madre, será proclamado formalmente en una ceremonia especial el sábado.
Tras una vigilia en Edimburgo, el féretro de la reina será llevado a Londres, donde estará en una capilla ardiente por varios días antes de su funeral en la Abadía de Westminster.
Marcando el fin de la segunda era isabelina, cuando se anunció la muerte de Isabel II, la televisora pública BBC emitió el himno nacional británico, "God Save the Queen" ("Dios salve a la reina"), sobre un retrato de la monarca con su atuendo completo, y la bandera del Palacio de Buckingham se colocó a media asta. En el primero de los muchos cambios que vendrán, el himno que sonó el viernes fue "God Save the King" ("Dios salve al rey").
El impacto de la pérdida de Isabel será enorme e impredecible para Gran Bretaña. La reina ayudó a estabilizar y a modernizar la monarquía a lo largo de décadas de enormes cambios sociales, pero su relevancia en el siglo XXI ha sido cuestionada a menudo.
El afecto permanente del público por la monarca había ayudado a mantener el respaldo a la institución a pesar de los escándalos familiares, pero Carlos no es, ni de lejos, tan popular.
El nuevo rey calificó la muerte de su madre como "un momento de la más grande tristeza para mí y para todos los miembros de mi familia", y añadió que "Sé que su pérdida será profundamente sentida en el país, los reinos y la Mancomunidad de Naciones, y por innumerables personas en todo el mundo".
El cambio de guardia se produce en un momento delicado para el país, apenas unos días después de que la nueva primera ministra tomase las riendas. Truss, designada por la reina para el cargo apenas 48 horas antes de su deceso, señaló que Isabel II era "la roca sobre la cual se construyó la Gran Bretaña moderna".
Register for free to continue reading
Registration is a free and easy way to support our truly independent journalism
By registering, you will also enjoy limited access to Premium articles, exclusive newsletters, commenting, and virtual events with our leading journalists
Already have an account? sign in
Register for free to continue reading
Registration is a free and easy way to support our truly independent journalism
By registering, you will also enjoy limited access to Premium articles, exclusive newsletters, commenting, and virtual events with our leading journalists
Already have an account? sign in