Fuente AP: Cavs avanzan en busca de Rondo
Los Cavaliers habrían encontrado una reparación rápida para sus necesidades urgentes en el puesto de base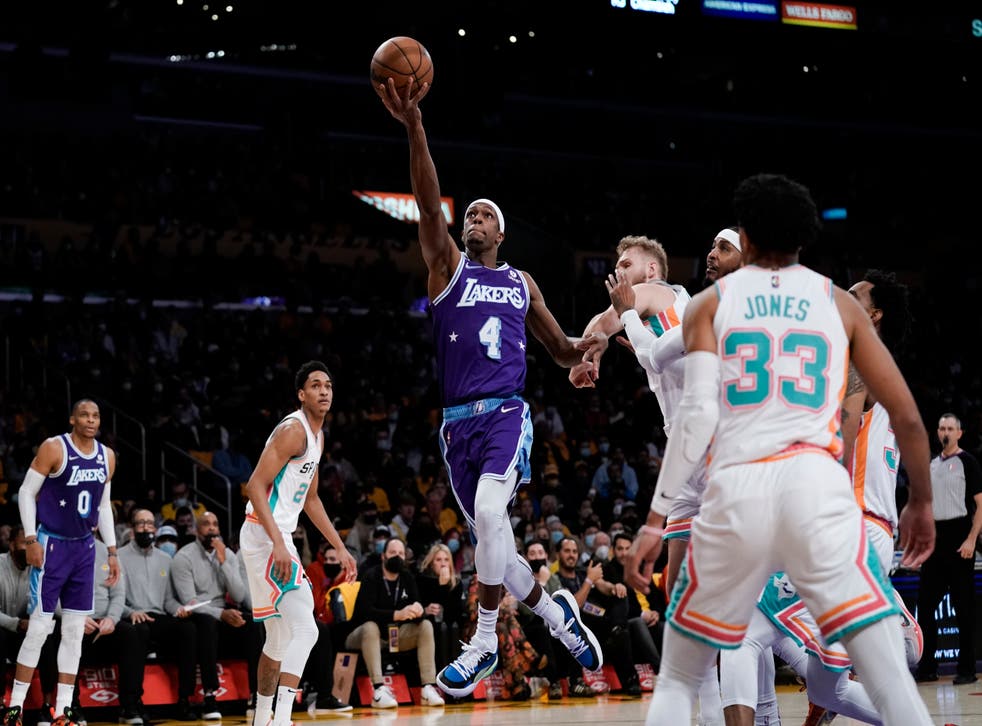 Los Cavaliers habrían encontrado una reparación rápida para sus necesidades urgentes en el puesto de base.
Cleveland ha progresado en las conversaciones con los Lakers de Los Ángeles sobre un canje que involucra al veterano armador Rajon Rondo, dijo el jueves a The Associated Press una persona enterada del acuerdo potencial.
Los Cavs quedaron gravemente disminuidos en los puestos de atrás desde el martes, cuando el español Ricky Rubio, uno de los artífices del repunte del equipo, sufrió una lesión en la rodilla izquierda que puso fin a su temporada.
En las negociaciones entre los equipos hay una "tendencia" a completar el acuerdo, dijo la fuente, quien solicitó el anonimato porque no se ha llegado a una resolución formal.
Se desconoce si Cleveland incluiría a algunos jugadores en el canje. Los Cavs tendrían que despejar una vacante en la nómina para que Rondo llegara.
The Athletic fue el primer medio en informar sobre la posibilidad de un trueque.
Rondo está en su primera temporada con los Lakers, que tienen una foja de 17-19 y han acusado dificultades con uno de los planteles de mayor edad en la NBA En un puesto de suplente, el armador de 35 años promedia 3,1 puntos y 3,7 asistencias en 18 partidos.
Cuatro veces elegido al Juego de Estrellas, Rondo se encuentra bajo los protocolos de salubridad desde la semana pasada. Necesitaría recibir el visto bueno antes de incorporarse a los Cavs, que están en casa para recibir el viernes a Atlanta y el domingo a Indiana
Rondo tiene contrato para esta temporada por 2,6 millones de dólares, y los Cavs tienen una excepción de canje que podría absorber su salario.
Aunque cayeron a un récord de 20-15 con la derrota que sufrieron el jueves en Washington, los Cavaliers han sido una de las mayores sorpresas en la liga, y quieren seguir así.
Deben encontrar un base probado después de que Rubio, quien causaba un gran impacto en Cleveland, se rompió el ligamento cruzado anterior en el duelo ante Nueva Orleáns. El español se rompió el mismo ligamento en 2012, cuando era novato.
El base reservista Kevin Pangos jugó de inicio por primera vez ante los Wizards y finalizó con dos puntos y seis asistencias en 24 minutos.
Register for free to continue reading
Registration is a free and easy way to support our truly independent journalism
By registering, you will also enjoy limited access to Premium articles, exclusive newsletters, commenting, and virtual events with our leading journalists
Already have an account? sign in
Register for free to continue reading
Registration is a free and easy way to support our truly independent journalism
By registering, you will also enjoy limited access to Premium articles, exclusive newsletters, commenting, and virtual events with our leading journalists
Already have an account? sign in