Florida: Cancelan juego de francotirador en parque temático
Un parque de diversiones en Florida detiene un nuevo juego de disparos láser en medio de críticas luego de los recientes tiroteos masivos en el país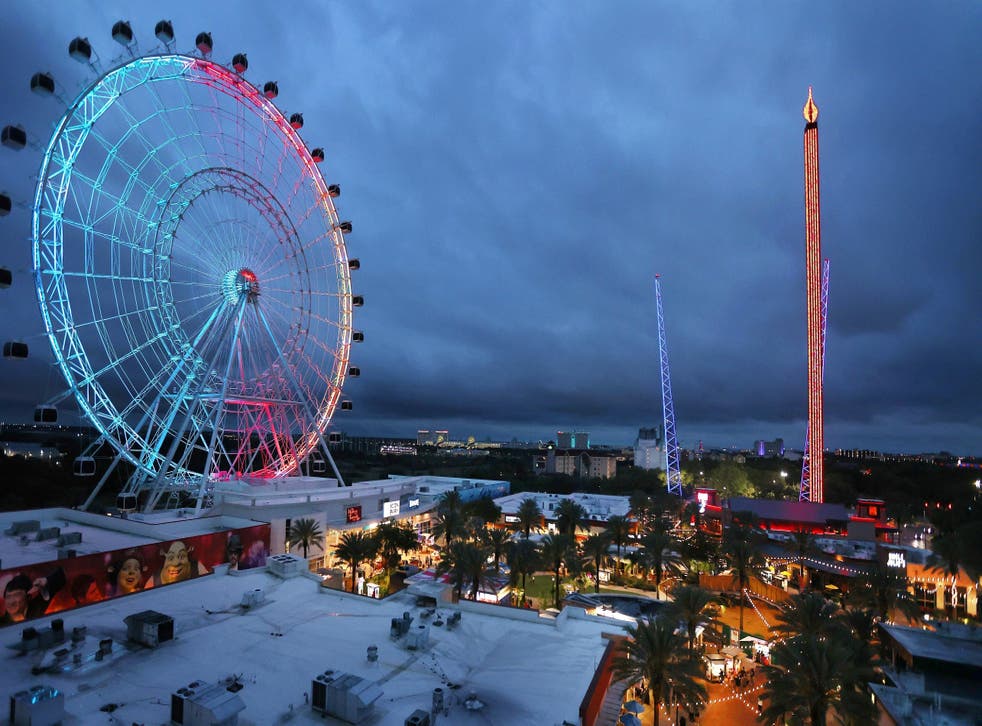 El parque de diversiones ICON Park, en Florida, donde un adolescente murió al caer de una de las máquinas a principios de año, detuvo un nuevo juego de disparos láser en medio de críticas luego de los recientes tiroteos masivos en el país.
En el parque de diversiones, los que se montan en la rueda gigante The Wheel pueden pagar 5,95 dólares adicionales para participar en el juego "Bullseye Blast", en el que pueden disparar láseres a 50 objetivos ubicados estratégicamente en techos de todo el parque.
En un comunicado emitido el sábado, los funcionarios del parque dijeron que si bien el juego fue "bien recibido" por los clientes, algunos cuestionaron si era apropiado luego de los tiroteos masivos recientes en Chicago, Uvalde y Buffalo.
"La industria de las atracciones tiene muchos juegos similares con dispositivos de disparo similares, por lo que teníamos opciones limitadas al explorar el juego. Sin embargo, creemos que se puede y se debe diseñar un dispositivo que no ofenda a nadie en la comunidad".
La descripción del Bullseye Blaster decía: "Para obtener el puntaje más alto posible, los jugadores deben acertar tantos blancos como sea posible con su láser durante el paseo de 18 minutos", en la rueda de la fortuna, que tiene unos 122 metros (400 pies) de altura .
Las promociones presentaban fotos de pasajeros apuntando con pistolas láser desde The Wheel.
"¡Esto es de mal gusto!", tuiteó la senadora Linda Stewart, demócrata de Orlando.
La controversia ha rodeado el parque ubicado en Orlando desde que Tire Sampson, de Missouri, de 14 años, se cayó de la torre Free Fall y murió a principios de este año.
Más tarde, una investigación descubrió que el adolescente pesaba unos 45 kilos (100 libras) por encima del límite de peso del viaje. Su familia ya presentó una demanda.
Register for free to continue reading
Registration is a free and easy way to support our truly independent journalism
By registering, you will also enjoy limited access to Premium articles, exclusive newsletters, commenting, and virtual events with our leading journalists
Already have an account? sign in
Register for free to continue reading
Registration is a free and easy way to support our truly independent journalism
By registering, you will also enjoy limited access to Premium articles, exclusive newsletters, commenting, and virtual events with our leading journalists
Already have an account? sign in