EEUU cierra oficina de era Trump para víctimas de migrantes
El gobierno del presidente Joe Biden anuncia el cierre de una agencia de la era Trump creada para ayudar a víctimas de delitos cometidos por inmigrantes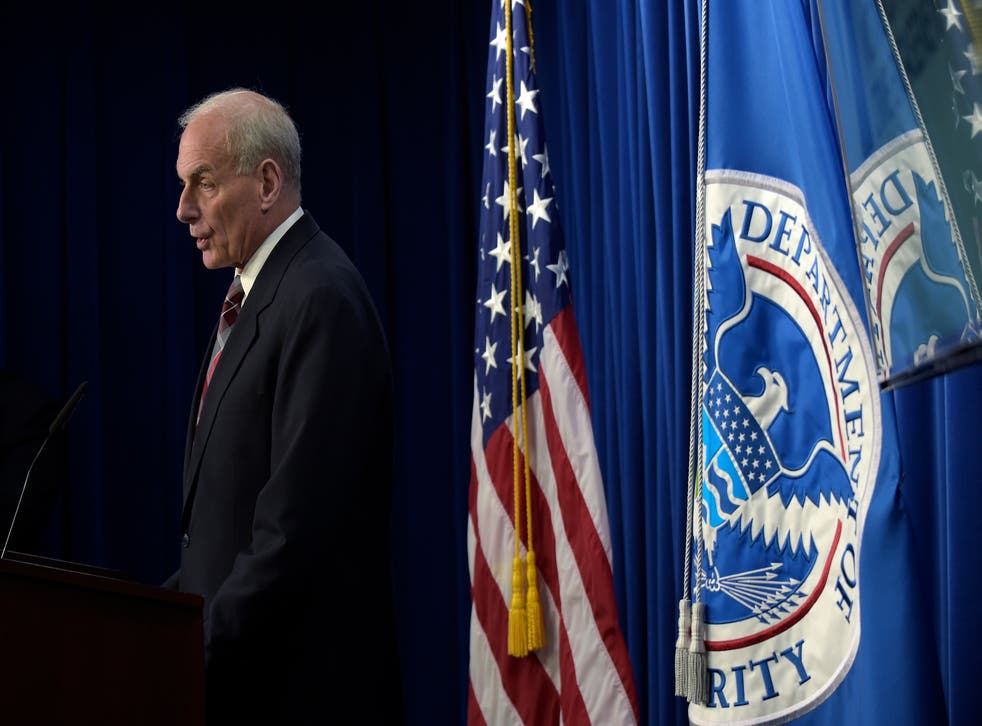 El gobierno del presidente Joe Biden anunció el viernes el cierre de una agencia de la era de Donald Trump creada para ayudar a víctimas de delitos cometidos por inmigrantes, en un paso que simboliza el rechazo de Biden a los reiterados esfuerzos de su predecesor Donald Trump para defender la idea de que hay un vínculo entre los inmigrantes y la delincuencia.
Trump creó la Victim Of Immigration Crime Engagement Office (Oficina para las víctimas de la participación de la inmigración en delitos, conocida por el acrónimo VOICE) durante una conferencia de prensa en Washington. (AP Foto/Susan Walsh, Archivo), conocida por el acrónimo VOICE por orden ejecutiva en su primera semana en la Casa Blanca en enero de 2017.
El Servicio de Control de Inmigración y Aduanas de Estados Unidos (ICE por sus siglas en inglés) dijo que remplazará a la VOICE con "un sistema de respaldo a víctimas más amplio e inclusivo".
VOICE será remplazada por la Victims Engagement and Services Line, que combinará servicios existentes desde hace tiempo, como métodos para que la personas reporten abusos y maltrato en centros de detención de inmigrantes y un sistema de notificación para abogados y otros con interés en las causas de inmigración.
La agencia añadirá además un servicio para receptores potenciales de visas creadas para víctimas de tráfico humano y delitos violentos en Estados Unidos.
"Proveer asistencia a los miembros más vulnerables de la sociedad es un valor central estadounidense. Todas las personas, independientemente de su estatus de inmigración, deberían tener acceso a servicios para víctimas sin temor alguno", dijo el secretario de Seguridad Nacional Alejandro Mayorkas
El cambio de tono respecto a la inmigración ha sido enorme entre los dos gobiernos.
Aunque existe escasa evidencia de que los inmigrantes perpetúan el delito — y estudios indican que tienden a cometer menos delitos — Trump trató constantemente de establecer un vínculo entre los inmigrantes y la delincuencia.
En 2016 lanzó su campaña presidencial describiendo a los mexicanos que estaban ilegalmente en Estados Unidos como delincuentes violentos y a menudo resaltó la pandilla MS-13, que fue iniciada por inmigrantes salvadoreños.
Para defender su agenda política, Trump invitó a actos de campaña y discursos a personas cuyos familiares habían sido víctimas de delitos cometidos por inmigrantes.
Aunque Trump usó VOICE para vincular la inmigración con la delincuencia, parece que la agencia tuvo muy poco impacto.
Su reporte trimestral más reciente para 2018 dijo que recibió 781 llamadas en el período de tres meses, y que solamente 256 de las llamadas se relacionaron con los servicios que ofrecía. Aproximadamente la mitad fueron pedidos sobre el estatus de casos de inmigración y muchos de los demás fueron para asistencia a víctimas.
En abril, el gobierno de Biden ordenó que las autoridades federales dejaran de usar términos como "extranjero ilegal" y en lugar de ello usaran la frase "indocumentado no ciudadano".
El lunes, la vicepresidenta Kamala Harris recibió fuertes críticas de algunos de los aliados proinmigrantes del gobierno por decirles a posibles migrantes durante una visita a Guatemala: "No vengan, no vengan" y que sería rechazados en la frontera estadounidense con México.
Register for free to continue reading
Registration is a free and easy way to support our truly independent journalism
By registering, you will also enjoy limited access to Premium articles, exclusive newsletters, commenting, and virtual events with our leading journalists
Already have an account? sign in
Register for free to continue reading
Registration is a free and easy way to support our truly independent journalism
By registering, you will also enjoy limited access to Premium articles, exclusive newsletters, commenting, and virtual events with our leading journalists
Already have an account? sign in