EEUU: 2 se declaran culpables de fraude en muro fronterizo
El cofundador del proyecto "We Build The Wall" para recaudar dinero con el fin de construir el muro en la frontera con México se declaró culpable de los cargos en su contra, en un caso que llegó a incluir a Steve Bannon, asesor del expresidente Donald Trump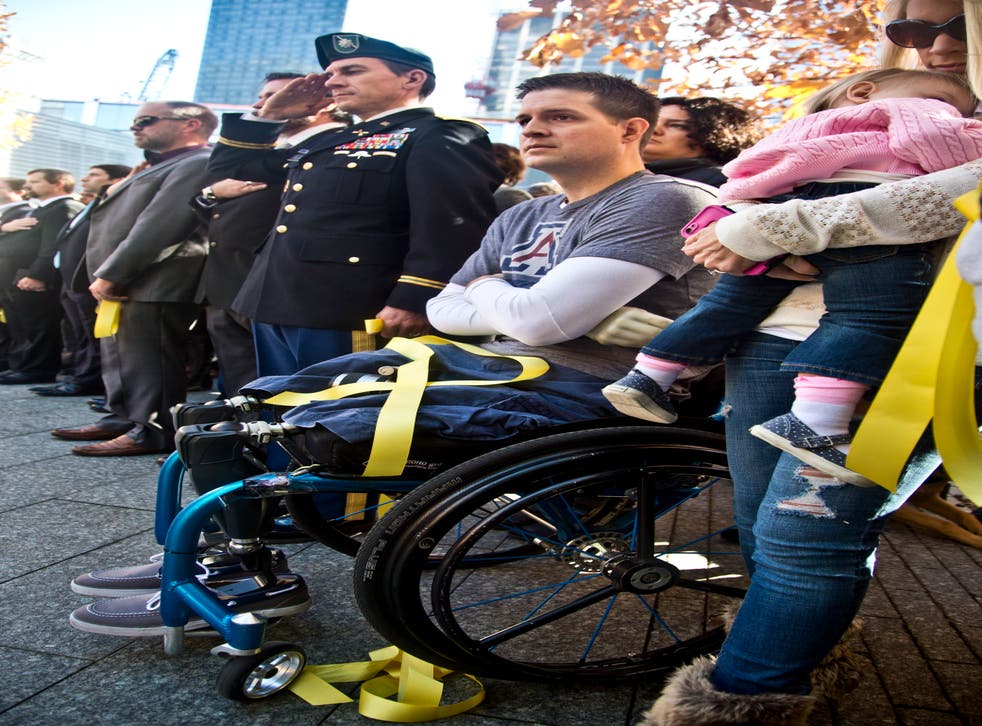 El cofundador del proyecto "We Build The Wall" para recaudar dinero con el fin de construir el muro en la frontera con México se declaró culpable el jueves de los cargos en su contra, en un caso que llegó a incluir a Steve Bannon, asesor del expresidente Donald Trump.
Brian Kolfage admitió haberse embolsado miles de dólares a pesar de prometer que todas las donaciones se destinarían a la construcción del muro. Llegó a un acuerdo con la fiscalía un mes antes del juicio en un caso que tuvo un inicio dramático en agosto de 2020, cuando Bannon fue sacado de un lujoso yate frente a la costa de Connecticut y arrestado con base en las acusaciones de que él y tres personas más estafaron a donantes que intentaban financiar el muro.
Trump indultó a Bannon poco antes de que dejara la presidencia el año pasado. Bannon se había declarado inocente de los cargos de embolsarse más de un millón de dólares, usando parte del dinero para hacer pagos en secreto a Kolfage, un veterano de la Fuerza Aérea de 39 años que perdió ambas piernas en un ataque con morteros en Irak.
El financiero coacusado Andrew Badolaty, de 57 años, también se declaró culpable en el caso durante la misma audiencia efectuada a distancia ante la jueza de distrito Analisa Torres de Manhattan, por lo que solamente uno de los cuatro imputados iniciales podría ir a juicio a mediados de mayo.
Los acuerdos de culpabilidad de Kolfage y Badolato con el gobierno especifican que ambos no impugnarán las sentencias acordadas dentro de un rango previsto. En el caso de Kolfage ese rango sería de cuatro a cinco años, y para Badolato de alrededor de tres años y medio a cuatro años. Está previsto que las sentencias sean dictadas el 6 de septiembre.
Kolfage, de Miramar Beach, Florida, se declaró culpable de confabulación para cometer fraude electrónico y de cargos relacionados con asuntos fiscales incoados inicialmente en Florida. Badolato, de Sarasota, Florida, se declaró culpable de confabulación para cometer fraude electrónico. Sin los acuerdos con la fiscalía para declararse culpables, Kolfage enfrentaba hasta 46 años de prisión y Badolato una pena mínima de 20 años tras las rejas.
Los organizadores del grupo "We Build The Wall" ("Nosotros construimos el muro") recaudaron más de 25 millones de dólares entre miles de donantes después de que prometieran repetidas veces que cada dólar se utilizaría en el proyecto.
Cuando la jueza le solicitó a Kolfage que describiera sus acciones delictivas, él señaló que originalmente el grupo tenía la intención de que todo el dinero recaudado se utilizara para construir un muro, pero "pronto se volvió evidente" que el plan de donar el dinero al gobierno federal para que se utilizara en la construcción del muro era inviable.
En ese momento, dijo, "indujeron a los donantes a que optaran por aceptar el nuevo proyecto" de construir un muro fronterizo en tierras privadas, señalando falsamente que ninguna parte de las donaciones se destinaría a sueldos ni compensaciones para quienes recaudaron los fondos.
"Yo sabía que lo que estaba haciendo estaba mal y era un delito", señaló.
Luego Torres le hizo preguntas, entre ellas si había prometido al público que "100%" del dinero se destinaría a construir el muro.
"Es correcto", respondió.
"A pesar de su promesa, usted se puso de acuerdo con otros para quedarse con una gran suma de dinero", dijo la jueza.
"Así es", contestó Kolfage.
Badolato dijo haber participado en la confabulación de 2018 a 2020, accediendo a garantizarle a los donantes que todo el dinero sería para construir el muro, cuando sabía que esas declaraciones eran una mentira.
"Sabía que esto estaba mal y lamento terriblemente, terriblemente lo que hice y de manera humilde ruego clemencia a la corte", dijo.
Cuando la jueza le preguntó a Badolato si sabía que Kolfage iba a obtener dinero a partir de las donaciones, respondió: "Sí, lo sabía, y contribuí a facilitarlo".
El subfiscal federal Nicolas Roos dijo que las pruebas contra los acusados en el juicio habrían incluido testimonios de los donantes, al igual que registros de las donaciones depositadas en las cuentas bancarias de los acusados, correos electrónicos y mensajes de texto, junto con declaraciones públicas falsas de los confabulados.
Register for free to continue reading
Registration is a free and easy way to support our truly independent journalism
By registering, you will also enjoy limited access to Premium articles, exclusive newsletters, commenting, and virtual events with our leading journalists
Already have an account? sign in
Register for free to continue reading
Registration is a free and easy way to support our truly independent journalism
By registering, you will also enjoy limited access to Premium articles, exclusive newsletters, commenting, and virtual events with our leading journalists
Already have an account? sign in