Demandan a autoridades escolares por tiroteo en Michigan
Presentan dos demandas de 100 millones de dólares cada una contra un distrito escolar de Michigan, su superintendente y otras autoridades luego que cuatro estudiantes murieron a tiros y otros resultaron heridos en la escuela secundaria Oxford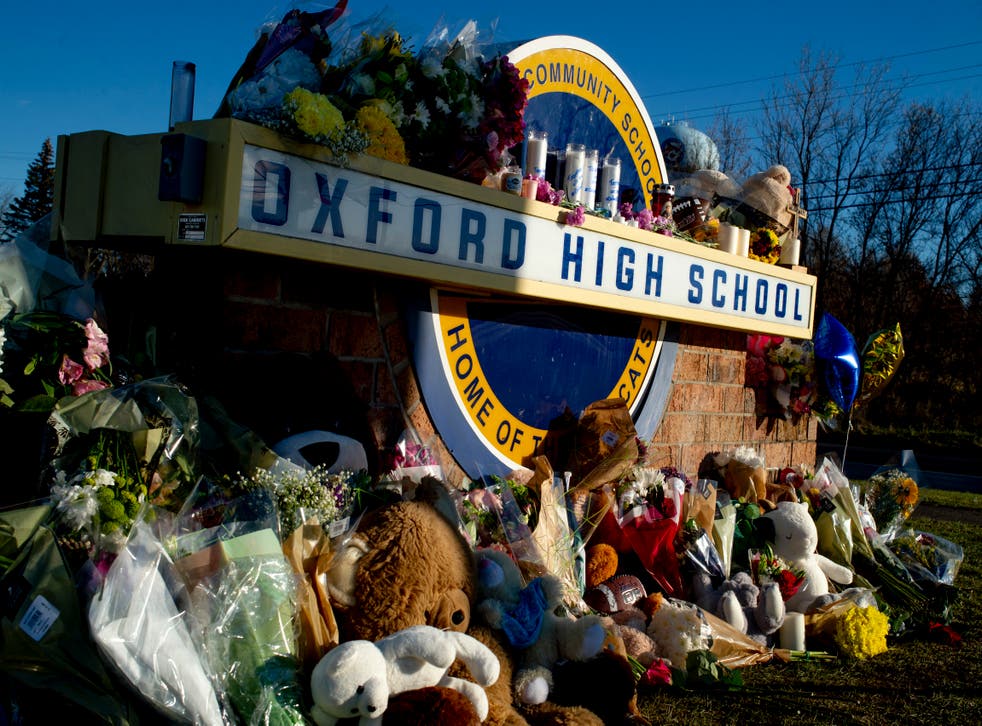 Dos demandas legales que exigen 100 millones de dólares cada una fueron presentadas contra un distrito escolar de Michigan su superintendente y otras autoridades luego que cuatro estudiantes murieron a tiros y otros resultaron heridos en la escuela secundaria Oxford anunció un abogado el jueves.
Las demandas fueron presentadas en una corte federal en Detroit por Jeffrey y Brandi Franz a nombre de sus hijas, Riley, una estudiante de 17 años que recibió un disparo en el cuello el 30 de noviembre, y su hermana Bella, una alumna de noveno grado de 14 años que se encontraba al lado de ella al momento de la agresión, dijo el abogado Geoffrey Fieger.
La demanda señala al Distrito Escolar de la Comunidad de Oxford, al superintendente Timothy Throne, al director de la secundaria Oxford, Steven Wolf, al decano de estudiantes, dos asesores, dos profesores y un miembro del personal.
The Associated Press envió el jueves un mensaje por email al distrito escolar en busca de comentarios respecto a la demanda.
Diez estudiantes y un profesor fueron baleados en la escuela en Oxford Township, a unos 50 kilómetros (30 millas) al norte de Detroit.
Ethan Crumbley de 15 años y estudiante de segundo año, fue detenido en las instalaciones escolares y está acusado como adulto de asesinato, terrorismo y otros delitos. Sus padres, James and Jennifer Crumbley, fueron acusados posteriormente de homicidio involuntario y arrestados.
"Uno debe demostrar que la administración o miembros de la facultad fueron extremadamente negligentes, lo que significa que ellos mostraron una indiferencia imprudente respecto a la posibilidad de que una lesión fuera a darse", explicó el abogado A. Vince Colella.
El arma usada en el tiroteo fue comprada días antes por James Crumbley y su hijo tenía acceso total del arma usada en el ataque, de acuerdo con la fiscalía.
Register for free to continue reading
Registration is a free and easy way to support our truly independent journalism
By registering, you will also enjoy limited access to Premium articles, exclusive newsletters, commenting, and virtual events with our leading journalists
Already have an account? sign in