Biden ofrece alternativa a republicanos para infraestructura
El presidente estadounidense Joe Biden trata de resolver un atasco con los republicanos sobre cómo pagar las mejoras de infraestructura, proponiendo como un posible compromiso un impuesto mínimo del 15% a las corporaciones y la posibilidad de obtener ingresos mediante una mayor ejecución del Servicio Interno de Impuestos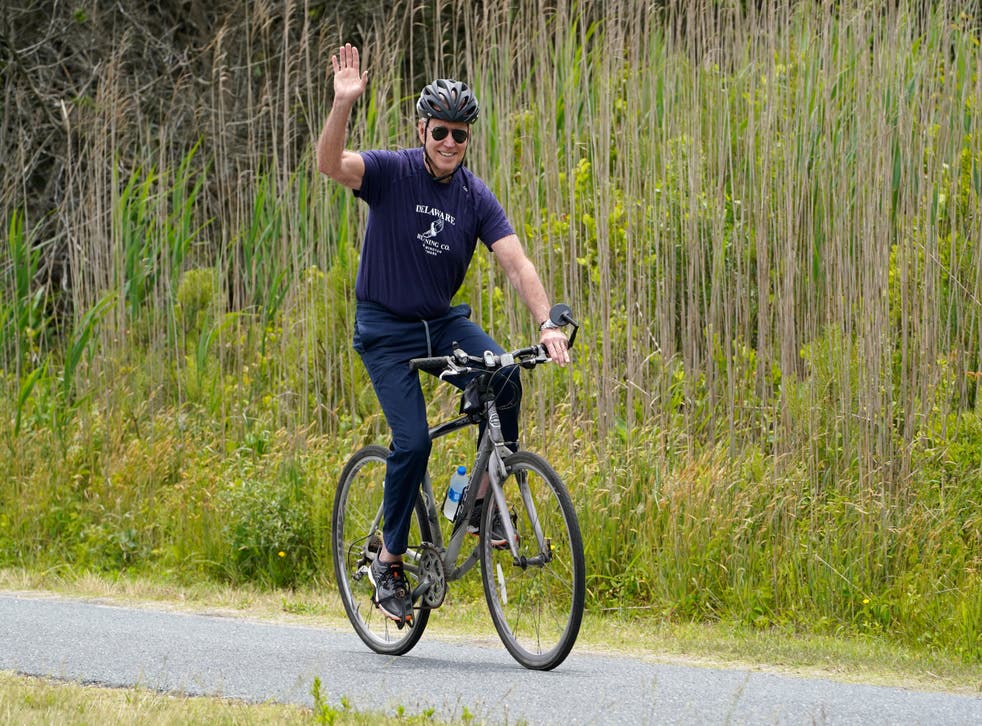 El presidente estadounidense Joe Biden trata de resolver un atasco con los republicanos sobre cómo pagar las mejoras de infraestructura, proponiendo como un posible compromiso un impuesto mínimo del 15% a las corporaciones y la posibilidad de obtener ingresos mediante una mayor ejecución del Servicio Interno de Impuestos del Departamento del Tesoro de Estados Unidos (IRS por sus siglas en inglés).
La oferta fue presentada el miércoles a la senadora republicana Shelley Moore Capito, de Virginia Occidental como parte de las negociaciones bipartidistas, pero no reflejó algún cambio en la visión general de Biden para financiar la infraestructura.
La secretaria de Prensa de la Casa Blanca, Jen Psaki dijo que Biden revisó todas la reformas fiscales de su campaña y de su gobierno para buscar puntos en común posibles con los republicanos y agregó que imponer un impuesto mínimo corporativo parecía ser una opción viable.
"Él buscó cuál podría ser el camino a seguir con sus colegas republicanos en esta negociación en específico", comentó Psaki a los reporteros en una conferencia de prensa el jueves. "Este es un componente de lo que él ha propuesto para un pago que está planteando como una pregunta en cuanto a si podrían estar de acuerdo con eso".
Biden ha propuesto aumentar la tasa del impuesto corporativo de 21% a 28% para ayudar a financiar sus planes para las carreteras, puentes, vehículos eléctricos e internet de banda ancha, y sigue siendo uno de sus enfoques preferidos. Pero el aumento no es un buen punto de partida con los republicanos debido a que anularía los recortes fiscales promulgados por el expresidente Donald Trump en 2017.
Al presentar una alternativa —actualmente no hay un impuesto mínimo corporativo sobre los ingresos contables_, Biden estaba tratando de dar a los republicanos una forma de apoyar la infraestructura sin traicionar su objetivo de mantener las tasas de impuestos corporativos en su nivel actual.
El periódico The Washington Post fue el primero en reportar la oferta.
Biden y Capito tienen programada otra reunión el viernes.
___
El periodista de The Associated Press Bruce Schreiner en Frankfort, Kentucky contribuyó a este despacho.
Register for free to continue reading
Registration is a free and easy way to support our truly independent journalism
By registering, you will also enjoy limited access to Premium articles, exclusive newsletters, commenting, and virtual events with our leading journalists
Already have an account? sign in
Register for free to continue reading
Registration is a free and easy way to support our truly independent journalism
By registering, you will also enjoy limited access to Premium articles, exclusive newsletters, commenting, and virtual events with our leading journalists
Already have an account? sign in