Atribuyen tormentas erráticas en Asia al cambio climático
Los científicos dicen que el cambio climático es uno de los factores de las tormentas erráticas y tempranas que causaron inundaciones sin precedentes en Bangladesh y el noreste de la India, matando de gran número de personas y causando penurias para millones de habitantes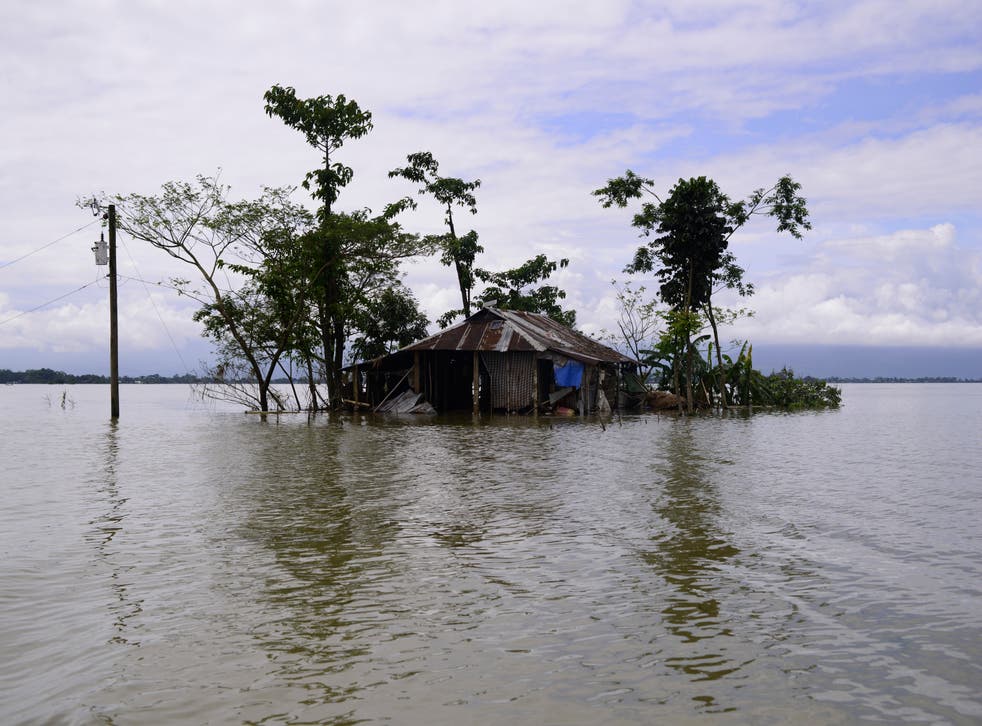 Los científicos dicen que el cambio climático es uno de los factores de las tormentas erráticas y tempranas que causaron inundaciones sin precedentes en Bangladesh y el noreste de la India, matando a un gran número de personas y causando penurias para millones de habitantes.
Si bien las inundaciones son comunes en esa región, por lo general ocurren más tarde en el año en medio de la temporada monzónica.
Este año las tormentas cayeron en marzo. Podría tardar mucho tiempo determinar hasta qué punto el cambio climático es un factor en las inundaciones, pero los científicos dicen que ha hecho la temporada monzónica más variable en las últimas décadas. Eso implica que la lluvia que usualmente cae en un año ahora está cayendo en pocas semanas.
El estado de Meghalaya en el noreste de la India recibió tres veces el promedio de lluvia para junio en apenas las tres primeras semanas del mes, y la vecina región de Assam recibió el doble de su promedio mensual en ese mismo lapso.
Varios ríos, incluyendo uno de los más largos de Asia, fluyen desde esos dos estados para desembocar en la Bahía de Bengala de Bangladesh, una nación densamente poblada.
Debido a que se pronostican más lluvias los próximos cinco días, el Centro de Pronósticos de Bangladesh avisó el martes que el nivel de las aguas seguirá peligrosamente alto en las regiones del norte del país.
El patrón monzónico, vital para las economías agrarias de India y Bangladesh, ha ido cambiando desde la década de 1950 y ahora abundan los largos períodos de sequía separados por períodos de intensas lluvias, explicó Roxy Matthew Koll, un climatólogo en el Instituto de Meteorología Tropical en Pune. Añadió que los fenómenos de lluvia extrema también están en aumento.
Hasta ahora, las inundaciones en el noreste de Bangladesh eran poco comunes mientras que las del estado de Assam usualmente llegaban más tarde, durante la temporada monzónica. La enorme cantidad de lluvia que cayó sobre la zona en unas pocas semanas este año convierten a las inundaciones en un fenómeno "sin precedentes", dijo Anjal Prakash, director de investigaciones en el Instituto Bharti de Políticas Públicas de la India y quien contribuyó a un estudio patrocinado por la ONU sobre el cambio climático.
"Esto es algo que jamás hemos visto ni escuchado", añadió.
La primera ministra de Bangladesh, Sheikh Hasina, emitió el miércoles una sombría evaluación de la situación.
"No hemos encarado una crisis como esta en mucho tiempo. Debemos construir la infraestructura necesaria para lidiar con este tipo de desastres", dijo la mandataria en conferencia de prensa en Daca.
___
Ghosal reportó desde Nueva Delhi. Contribuyeron también Julhas Alam desde Daca, Bangladesh y Victoria Milko desde Yakarta, Indonesia.
___
The Associated Press recibe apoyo para sus coberturas de salud y ciencia de parte del Departamento de Educación Científica del Instituto Médico Howard Hughes. La AP es la única responsable del contenido.
___
La cobertura climática y medioambiental de The Associated Press recibe el apoyo de varias fundaciones privadas. La AP es la única responsable del contenido.
Register for free to continue reading
Registration is a free and easy way to support our truly independent journalism
By registering, you will also enjoy limited access to Premium articles, exclusive newsletters, commenting, and virtual events with our leading journalists
Already have an account? sign in
Register for free to continue reading
Registration is a free and easy way to support our truly independent journalism
By registering, you will also enjoy limited access to Premium articles, exclusive newsletters, commenting, and virtual events with our leading journalists
Already have an account? sign in